VERDICT:
The Desire 616 is a good looking handset, and with an octa-core processor it sounds impressive as well. But would you really consider something that provides a similar performance experience which is available on other devices in the same price range? The MediaTek processor isn't super powerful but it does provide enough power to give you a lag free experience on the device. The smartphone does have its ups and downs and there isn't any major feature that would make us recommend this handset to the mass.
SPECIFICATIONS
Display: 5 inches 1280×720 pixel resolution (294ppi)
Battery: 2000mAh
Storage: 4GB
Camera: 8MP rear with LED flash, 2MP front
SoC: Mediatek MT6592
CPU: 1.4GHz octa-core
GPU: Mali-450MP4
RAM: 1GB
Operating system: Android 4.2.2
Connectivity: 3G, W-Fi, Bluetooth, Dual-SIM
​​
BUILD AND DESIGN
The Desire 616 looks and feels like a younger brother to the Desire 816. Even HTC claims that the sole purpose of the Desire 616 is to be an affordable version of the 816 which offers similar performance capabilities. Up front the Desire 616 is a chic looking smartphone with a 5-inch 720p display which somehow looks good only when the brightness is above 50%. Viewing angles are very good and colours remain intact. HTC has removed the capacitive touch buttons and has gone for on-screen navigation keys. Above the display there is a large speaker like grill but surprisingly it is the earpiece. Next to it we have some sensors and the front 2MP camera.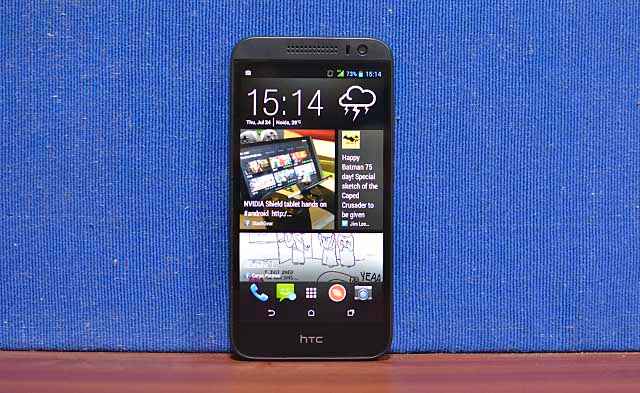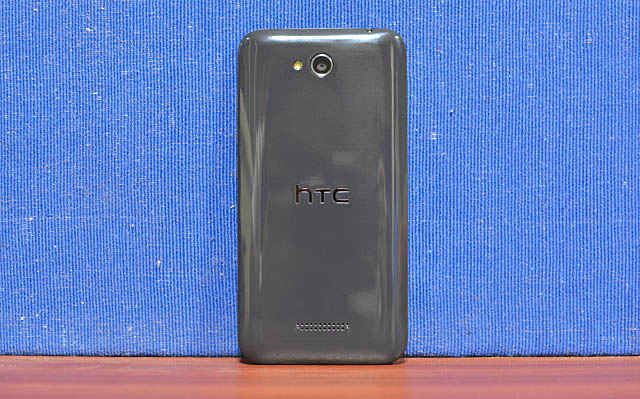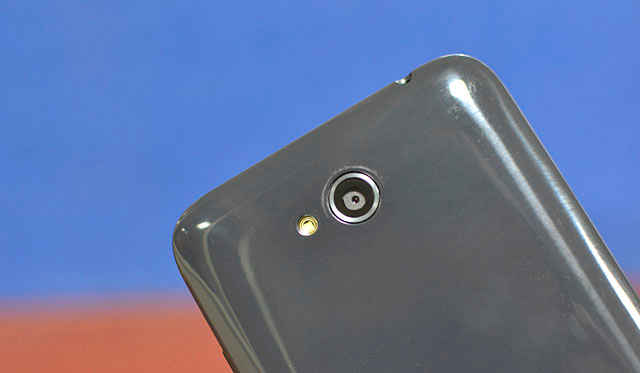 The handset has a glossy back panel which leads to a lot of fingerprints and smudges. The back also houses the 8MP camera with an LED flash, HTC branding and the loudspeaker. Underneath the back panel, you get a regular sized and a micro SIM card slot along with the 2000mAH battery.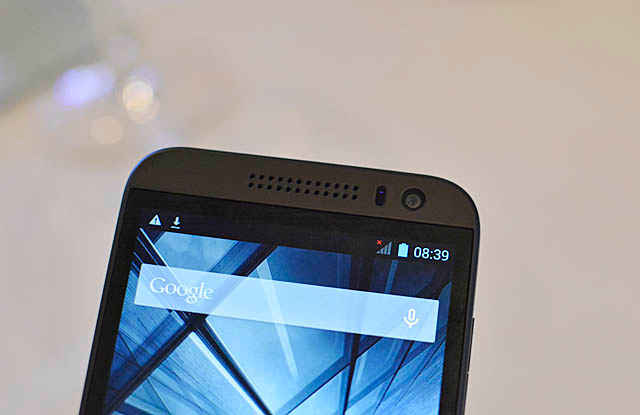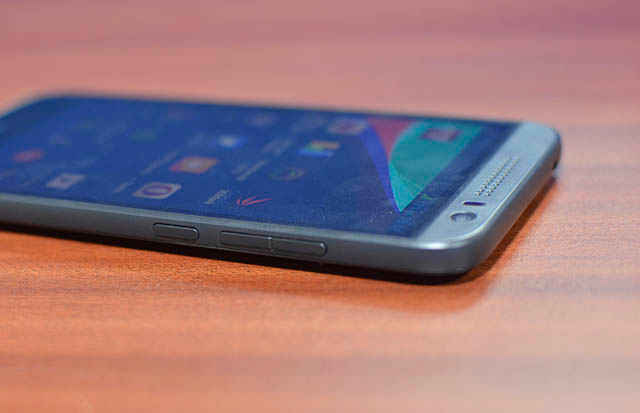 The design and feel of the smartphone is quite good, although we weren't a fan of the glossy back panel as it reduces your grip and attracts fingerprints and smudges which makes the back look dull.
The Desire 616 does maintain HTC's good design philosophy, although it is clearly visible that the company is trying to bring in smartphones made out of low-cost material without having to compromise on the overall design and build quality.
UI AND PERFORMANCE
The smartphone runs on Android 4.2.2 with a custom HTC launcher which we have seen on other low end HTC devices including the Desire 516, 310 and 210. The launcher just includes HTC's news and social media aggregator app BlinkFeed as one of the homescreens and some custom HTC icons and menu drawer. Other than that, everything is stock Android. The UI is very stable and we didn't notice any lags or any crashes.
This is HTC's first handset with an octa-core SoC with 1GB of RAM and the fluidity of the UI makes its evident that it is powerful enough to provide a lag-free experience. Although being a MediaTek chipset we had our doubts about the battery efficiency as well as heating issues and our concerns turned into reality because just 10-15 minutes of gameplay in Dead Trigger 2 stressed the SoC and it started to heat up the device. We also carried out our standard battery test where after playing a full HD video for 1 hour led to a loss of 25% in battery which is again a bit disappointing.
Keeping the heating issues aside, the chipset performs well in benchmark tests. It managed to get scores which were very close to the Moto X and better than the Samsung Galaxy Grand 2 which has now fallen in the same price segment. However it is amusing to see that a low to mid-range smartphone with an octa-core processor gives you a similar performance experience that you could get on a similar priced quad-core or even a dual-core processor equipped smartphone.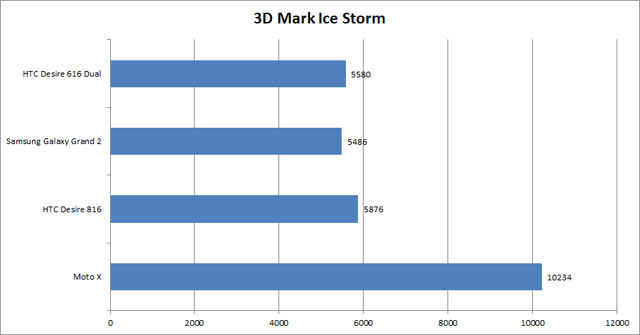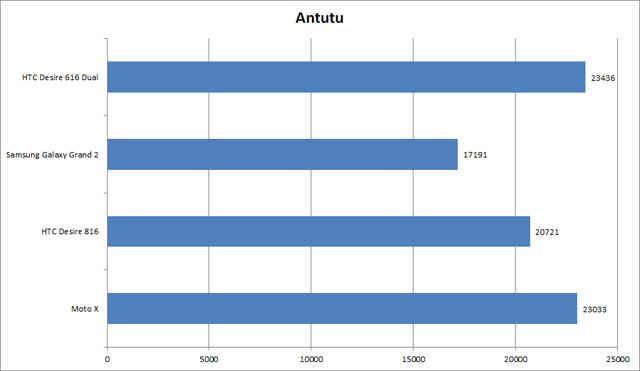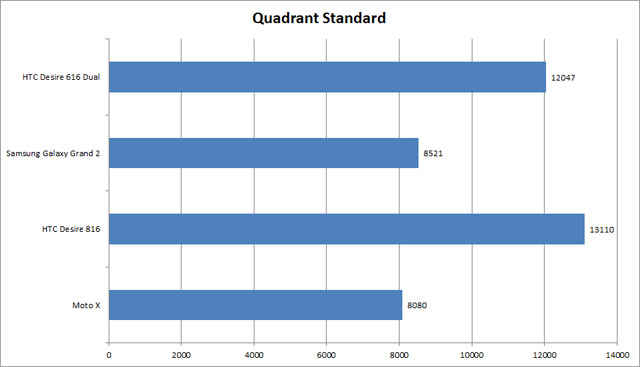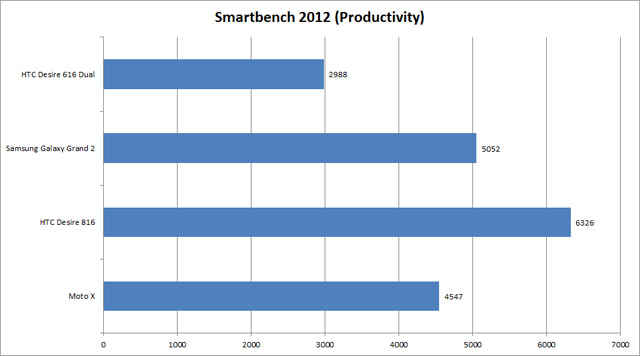 The performance and day to day task management feels great on the Desire 616 but we were put off by the fact that the MediaTek processor heats up when put under stress and also doesn't manage the battery all that well.
CAMERA
There is an 8MP snapper on the Desire 616 along with the 2MP front camera for taking selfies and making video calls. The primary camera performs well and is quite good on sharpness and colour reproduction. Under broad daylight, you will be happy with your pictures as the focusing and shutter speeds are up to the mark. Moving to shadows and low light conditions will leave you with grainy and shaky pictures.
The camera app has a stock Android UI thus you get basic settings and a few tweaking options here and there.
Click on images to enlarge:
In the video department you do get the option to shoot at 1080p resolution and videos come out quite smooth. If you like the occasional photo shooting spree, the camera on the Desire 616 won't disappoint and it is probably one of the finest in its class.
CONCLUSION
If you think that an octa-core processor is superior to other processors with a lesser number of cores then you are mistaken. Nobody needs so many cores on a smartphone as it is quite pointless. The hardware on the Desire 616 is stable and as good as smartphones like the Moto X and the Galaxy Grand 2 and with a price tag of Rs. 16,990 it does sound like a bargain. However it will definitely heat up more and give slightly less battery backup than the above mentioned.