Asus Zenfone 4 Selfie pro detailed review
I review so many phones on a daily basis that sometimes it's almost too easy to question a company's strategy, plan or vision. However, every so often a phone comes around that tells me that product managers are probably not always thinking what we consumers do. The Asus Zenfone 4 Selfie Pro is one such device. While selfies is certainly a trend, characteristics of the Zenfone 4 Selfie Pro are far behind what I thought they would be. If you've read my first impressions of this phone, you would know that I was fairly impressed with Asus' implementation of a dual-pixel sensor. Unfortunately, the magic is only in theory for the Zenfone 4 Selfie Pro.
24MP selfies and dual-front camera
No, the Asus Zenfone 4 Selfie Pro doesn't actually have a 24 megapixel sensor on the front. As I mentioned before, Asus takes the two pixels on Sony's dual-pixel sensor (usually used for faster focus) to shoot two frames simultaneously and use software to bring them together as one 24 MP "duopixel" photo. The IMX362 used here is actually a 12MP sensor, which Moto G5 Plus users will be all too familiar with.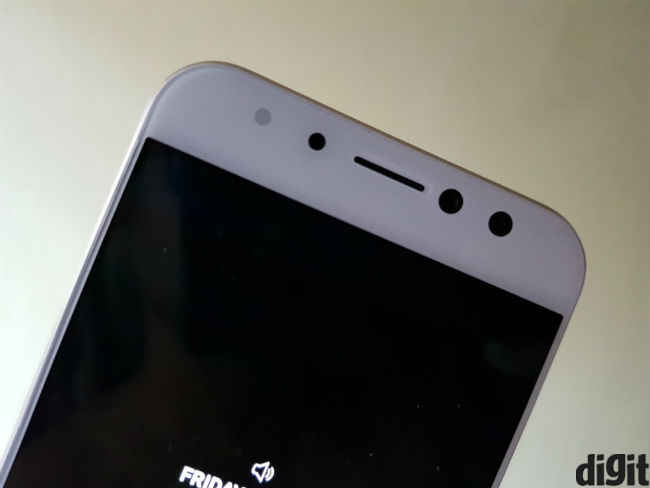 I have often written in my reviews, that while Asus does compromise on hardware specs, where the company truly fails is software. Unfortunately, that problem rears its ugly head on the Zenfone 4 Selfie Pro.
You see, the phone uses software to make the "duopixel" photos and I constantly found the 12MP mode to be much better than the 24MP version, especially in low light. If you're shooting in the 24MP mode, details are routinely lost and photos come out looking soft and unnatural all too often. All this increases in low light. I gave the phone to many of my lesser tech educated friends, all of whom found the noisy photographs to be "blurry". In fact, I even gave the phone to a professional fashion blogger friend, who dissed the camera unequivocally.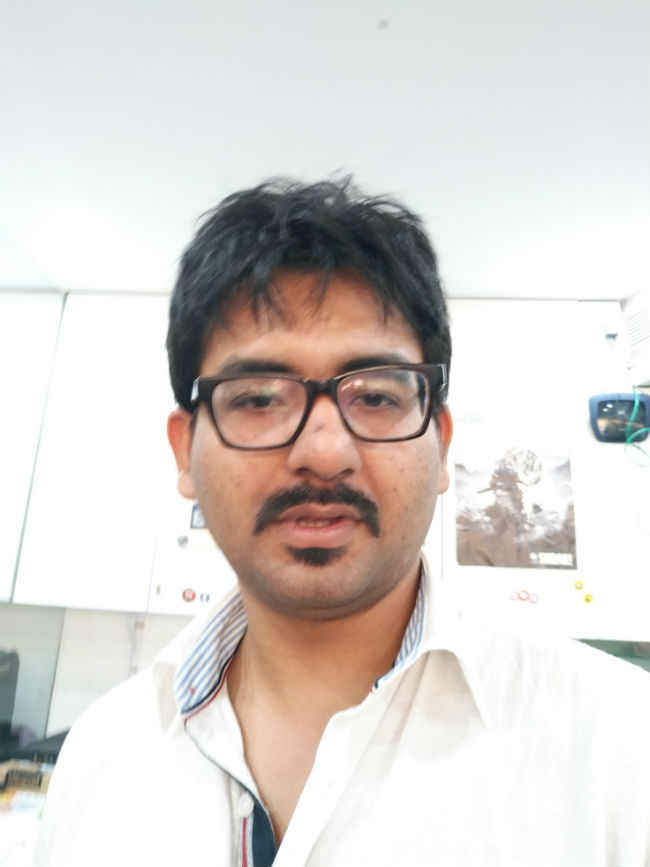 Lit areas are easily blown out often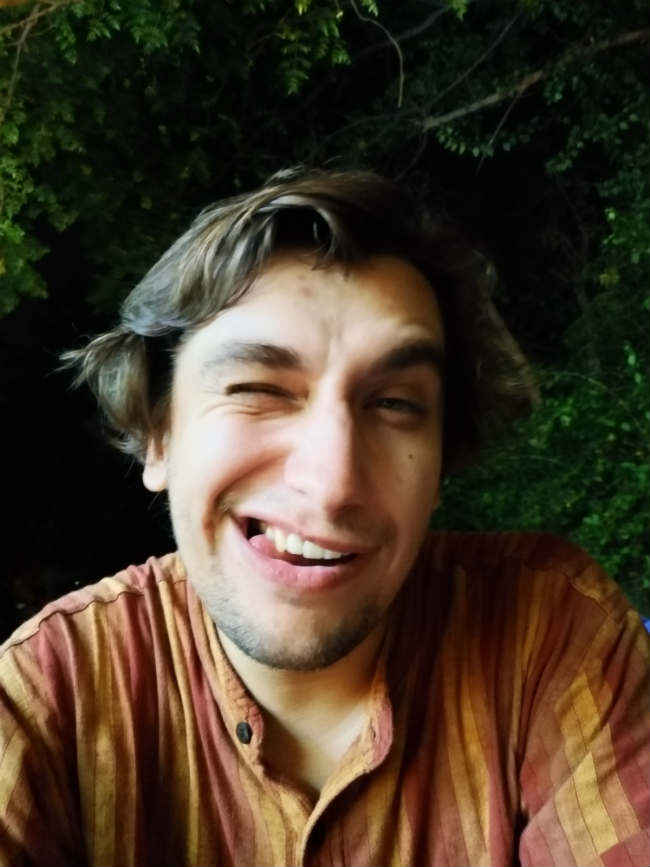 Low light sample, taken on 24MP mode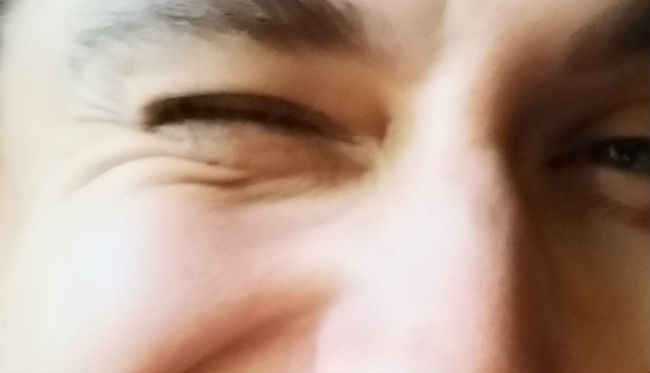 100% crop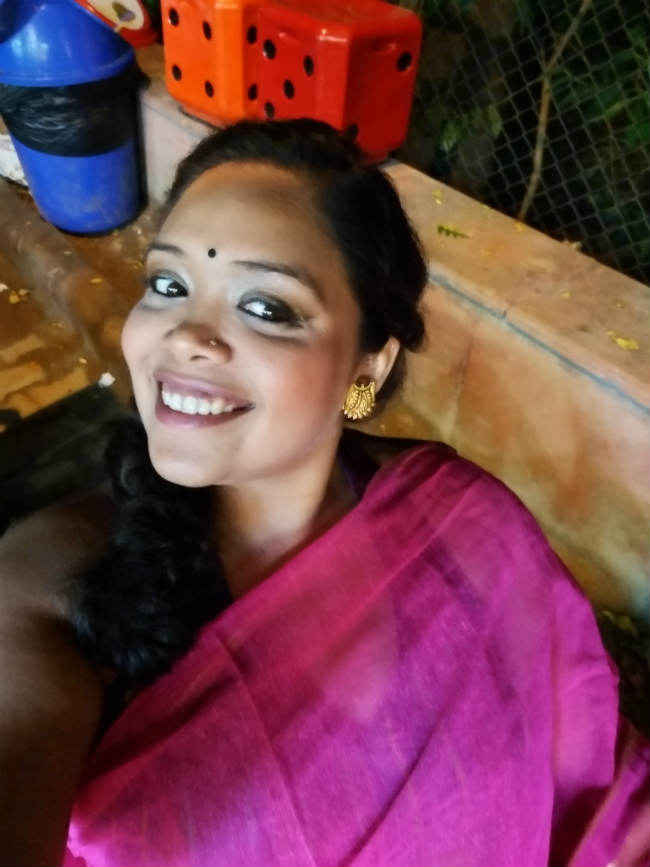 Low light, shot using 24MP mode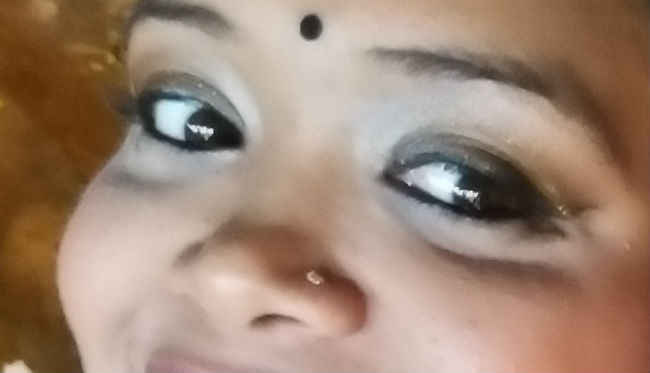 100% crop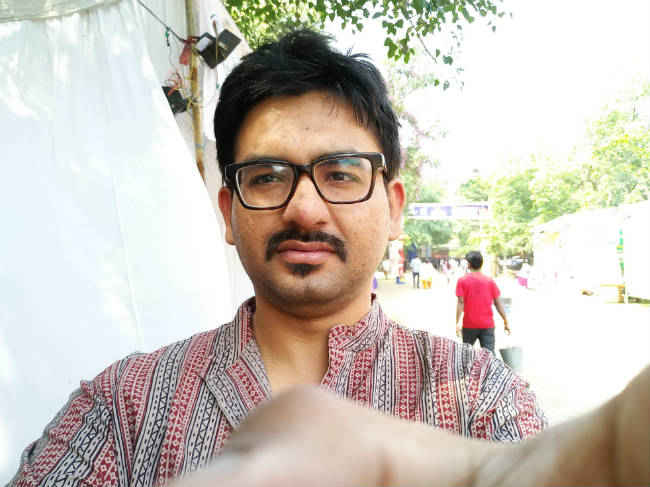 Daylight selfie, 24MP mode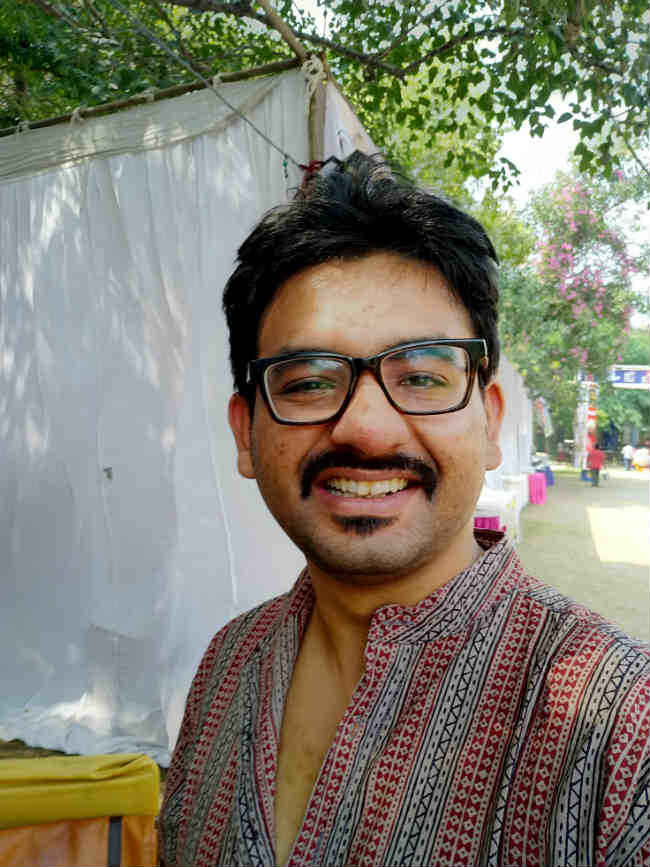 12MP selfie, outdoor daylight
With f/1.8 aperture, the front camera takes in a lot of light when shooting. And with two images put together, it's just too easy to blow out brightly lit areas, which often includes your face because of how light's falling on it.
It turns out that the IMX362 actually doesn't need additional software. While 12MP photos did look a tad dull compared to the 24MP photos, they are much more detailed and natural. If you do want them to be brighter, a slight tweak or filter is readily available on almost every social sharing application. I preferred Facebook and Instagram's pre-decided filters to the 24MP duopixel mode almost always.
So, we've established that Asus' phone can still take decent selfies, just not with the feature it markets. That's not the problem though. The problem is that I've seen much better selfies from other smartphones. We'll get to that in the how it compares section at the bottom of this review.
The Asus Zenfone 4 Selfie Pro also has an 5MP sensor attached alongside the dual-pixel sensor. This one's a wide angle shooter, which truth be told, seems like a much better implementation of dual-cameras than bokehs or monochrome+RGB. You can quickly switch to the wide angle mode, through the button provided on the viewfinder. The phone does this without lags or stutters, which is encouraging. The wide angle camera is set to 4MP by default, but you can change to 5MP from settings.
The downside though is that the second sensor is decidedly inferior to the first one. It has narrower aperture and lower pixel size. That results in unfavourable photos in low light, like in parties and clubs. That's probably when you will need the wide angle mode most, when you're out with friends. It's a decent companion in regular light though, though it still doesn't produce very high details, and photos are a tad dull.
Overall, the Zenfone 4 Selfie Pro is a disappointment in my opinion. At Rs. 23,999, I can't recommend this to anyone in good conscience. The only real upside is that Asus' software is tuned to process images fast (though they're a tad slow in low light) and you don't get blurry shots due to lack of focus. That's all thanks to Asus' self-made SuperPixel engine that handles processing and software aspects of the camera, offloading to the Snapdragon 625's Spectra ISP only for the final jpeg conversion. The phone also shoots in auto-HDR mode without lags, which is impressive.
By the way, the duopixel feature is turned off by default, which is a baffling choice for a phone that's sold specifically for that feature. Did Asus know it's not the best way to click selfies?
4K recording using front camera
There's one last gimmick here, and that's 4K video recording with the front camera. It's a feature vloggers will certainly appreciate, although I personally don't know many Indian vloggers who record in 4K resolution. Either way, it's always good to be ahead of what your user's technologies support, so this is a useful feature for a niche audience. Also, unlike the camera's picture taking capabilities, I found videos to be more favourable. You will probably want some kind of stabilisation, but video quality is good otherwise.
Rear Camera
I'm more impressed with the rear 16MP sensor on this phone. While it's not what the company focuses on, the camera is actually capable of some great shots in well lit conditions, and manages low light reasonably too. It's not an out and out performer to be sure, but it'll do the job for social posting and sharing. It's also fast enough to focus and doesn't take very long to process photos. You can expect decent amount of details in daylight, while night shots won't be completely spoiled by noise, and filters can still do wonders with them. Like the front camera, the rear camera shoots on auto-HDR without lag, and HDR's impact is quite impressive.
Performance
By now we all know that the Snapdragon 625 is an incredibly efficient, yet fast chipset. That works in favour of the Zenfone 4 Selfie Pro. Asus has also tuned ZenUI 4.0 to avoid the usual lags and stutters we have seen on its devices. You shouldn't expect flagship class performance here, but there's nothing much to complain about in real world usage. Benchmarks scores are obviously lower than 652s or 820s, but your games will routinely run at playable 30fps frame rates and app load or usability is favourably snappy.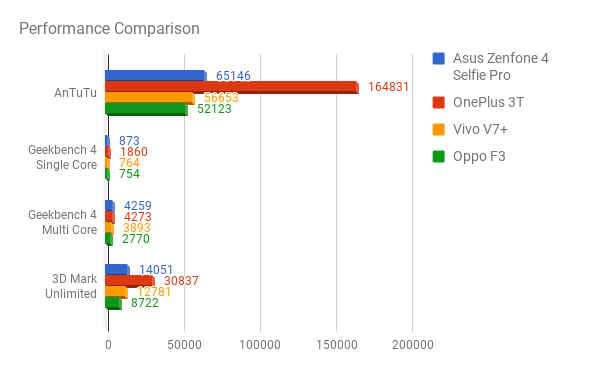 While I'm not impressed by Asus' camera software, I have to commend the company for tuning ZenUI to this extent. Asus phones have used the Snapdragon 625 before, but they've never quite been smooth or fluid enough to match competition. The Zenfone 4 Selfie Pro does, and you won't question the chipset choice unless you're really specs conscious.
Battery
The PC Mark battery test takes 9 hours and 32 minutes to drain this phone's battery from 80% to 20%. In my experience, that's a decent but not an extremely high score for any phone. I tested this with general usage as well, so I can attest that the Zenfone 4 Selfie Pro will last you a work day, like almost every other smartphone today. 10-12 hours of usage should be achievable easily, even with a fair amount of gaming.
Display
Another improvement here is the display. The Zenfone 4 Selfie Pro has a 5.5 inch display and it looks much more colourful, warm and vibrant as compared to older Asus displays. This is something I saw on the Zenfone Zoom S as well, which makes sense since both phones have AMOLED panels. The touch performance is also great, thanks to Corning's Gorilla Glass (version unspecified), and if it matters to you, it's 2.5D curved as well.
The only downside of the display is that it's not great under direct sunlight, even with the brightness turned to maximum.
Build and Design
Finally, what I like the most about the Zenfone 4 Selfie Pro is its design. While Asus hasn't adopted the new 18:9 aspect ratio, and doesn't push the boundaries with screen to body ratio, the phone does feel premium. Its metallic body is quite slim and the phone is very light as well. Weight is evenly distributed and the back has a polished finish that can be slightly slippery at times.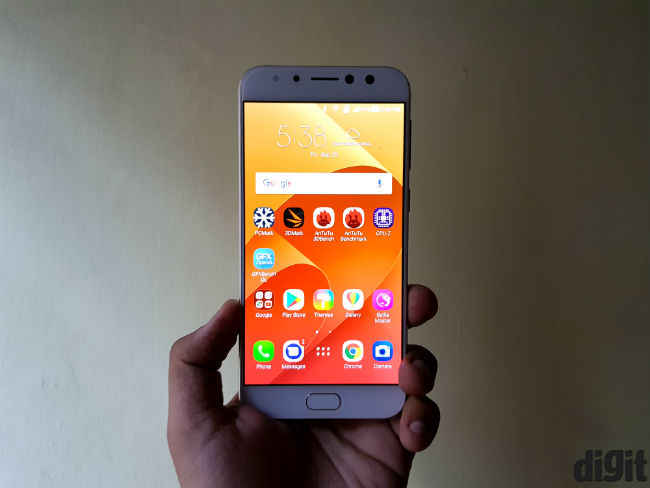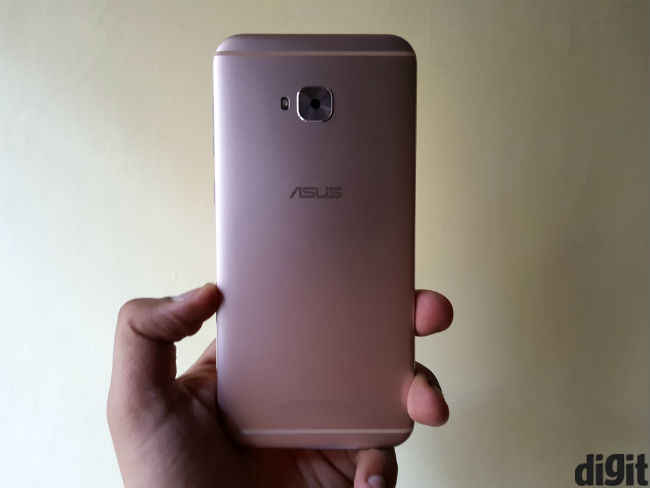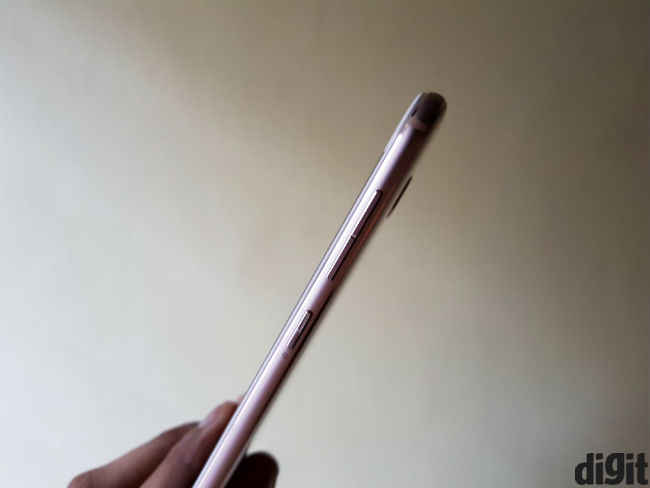 The square camera sensor on the back looks nice to me, and Asus' concentric circles design shines whenever light falls on it. It's also solidly built, though doesn't feel extremely sturdy. I'm still happy to carry this around in my pocket though, even though it doesn't meet modern design standards to the T.
Bottomline
While there are certainly some favourable features on the Zenfone 4 Selfie Pro, it doesn't make for a very value for money phone. In fact, it fails at its primary promise, which is never a good thing, and that somewhat brings down the entire value proposition for selfie lovers. I wouldn't recommend this phone to you.
How it compares
If good selfies is what you want, the Oppo F3 (review) does a better job than this device, and if you can increase your budget by about 4K, the Oppo F3 Plus (review) remains our pick for selfie-centric smartphones. The Asus Zenfone 3 Selfie Pro makes a promise that looks good on paper, but doesn't actually deliver.
You're probably not buying this is selfies don't matter to you, but if it is amongst your considered phones, the OnePlus 3T (review) would be our pick of the lot in this price range. The Moto Z2 Play (review) also makes for a more value for money purchase.