Jaybird X2 detailed review
The Jaybird X2 bluetooth in-ear headphone is a great product in a couple of ways. Firstly, it's wireless – an uncommon attribute in itself, it's not the X2's only redeeming feature. Other than being wireless what sets it apart is the lavish attention to detail its creators seem to have bestowed on it. Right from the crafting of the ear fins, to the high quality hardcase, to even the minutest features it packs such as the voice prompts for functions such as power on or pairing – every feature or design decision seems to be towards a goal, and that is, to be a sturdy sport-oriented IEM. It's sweatproof too and the fit is secure enough to endure your most rigorous workouts. The little cable management accessory too is brilliant in completely eliminating cable harmonics and ensuring snug fit.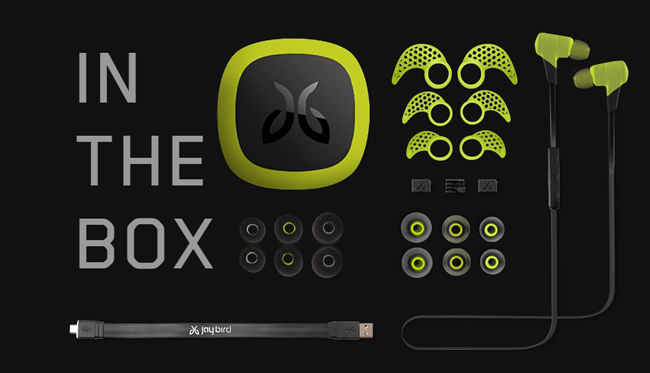 So far so good, though what about performance?
The Jaybird X2 has a rich and vibrant tonality. It goes very well in line with the active lifestyle ethos that the X2 comes from. There's just enough bass without being overbearing, while at the same time the X2 displays a surprising amount of detail for wireless headphones. At Rs. 15,999 it's certainly not cheap. And one of the most pertinent questions to ask is, does the Jaybird X2 sound as good as a pair of wired IEMs at that price point? Guess what, they do! I had the Cowon EH2 handy for reference and the X2 is evenly matched, in fact, bettering the EH2 on certain genres. If I had to nitpick I'd say that the housing is a little large (not heavy though) and getting a good fit takes a bit of practice and experimentation. But they're minor complaints. Overall, if you have the money and you want the ultimate in audio designed for fitness activities you can't go wrong with the Jaybird X2.
Specifications
Bluetooth: V2.1 + EDR
Profile: Handsfree v1.6, Headset v1.1, A2DP v1.2 and AVRCP v1.4
Range: 10 meters (30 feet)
Rated battery life: Up to 8 hours
Standby Time: Up to 250 hours
Input Voltage: DC 5V 100mA
Charging Time: ~2 hours
Dimensions: 23 x 13 mm earbud size, 540 mm cord length
Weight: ~13 g
Operating Temp: -10°C to 50°C