Logitech Bluetooth Audio Adapter detailed review
The Logitech Bluetooth Audio Adapter is one of those unassuming nifty little gadgets that do little, but what they do, they do well. In this case, and as the packaging proclaims, the Logitech device can "make your speakers Bluetooth", i.e., if you have a non-Bluetooth speaker setup, you can connect this adapter to it and enjoy Bluetooth streaming.
To better understand this device, read on.
The Great
The Logitech Bluetooth Audio Adapter supports Bluetooth v3.0 and works with any speakers that use 3.5mm or RCA connectors. Setting up the adapter is exceedingly simple- just plug in the Logitech's power adapter into a socket, plug in your speakers to the 3.5mm/RCA port/s and you're good to go. Pairing the Bluetooth adapter with your phone or tablet is also similarly easy. Just press the big square button with the Bluetooth logo and your device should be paired within seconds. Also, the device is really small and light and won't take up any serious space on your desktop or table.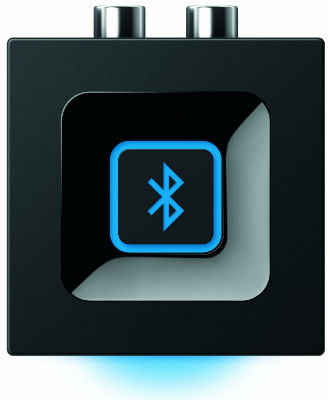 The Logitech Bluetooth Audio Adapter is able to pair with two devices at the same time and has an effective range of about 15 metres even without perfect line of sight. The adapter also streams audio well with virtually no loss in fidelity, at least none that I could make out. I tried out the Logitech adapter with two different types of speakers- a pair of Logitech Z120 speakers and a pair of Creative T15 speakers. In both cases, the audio performance was great and I found nothing to complain about.
The Not So Great
I noticed a slight issue when the Logitech Bluetooth Audio Adapter was paired with two devices simultaneously. If one device was playing audio and I tried to jump in with the other paired device, the audio would hitch and then resume playback. This was a minor issue and not something that could be reproduced every single time.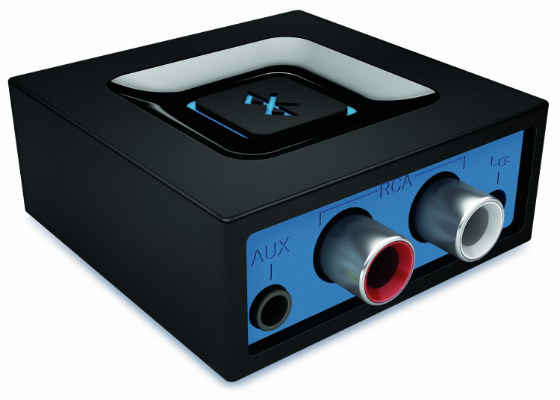 I also wished the adapter came with its own rechargeable battery or a battery slot because right now you not only need to physically connect it with your speakers but also to a power socket.
Should You Buy It?
Whether the Logitech Bluetooth Audio Adapter is a good buy at Rs, 1,995, depends on the speakers you own. If you own a pair of really inexpensive speakers that are priced similar to the adapter, then buying it makes little economic sense. However, if you own a pair of expensive wired speakers and you've always missed their ability to wirelessly play music from your phone, then the Logitech adapter is an excellent buy. Think of it this way- with the help of this adapter you'll be able to convert your old favourite wired speakers into wireless speakers with no hassle.
So, since the adapter has no performance or other issues worth mentioning, whether you want to buy it is completely up to you and your existing setup. From our end, we give the Logitech Bluetooth Audio Adapter two thumbs up.