House of Marley Liberate XL detailed review
Over the past two or three years, music as a whole has undergone a shift. With genres like EDM, electronica and Bollywood Dance holding sway, it's starkly apparent why headphone makers like Beats and SkullCandy produce gear more biased towards bass. The Liberate XL from House of Marley joins the ranks of headphones that are purely designed for bass heads while ignoring everyone else.
Specifications
Frequency Response: 20 - 20,000 Hz
Driver: 50 mm moving coil with Neodymium magnet (x2)
Weight: 635 grams
Impedance: 32 ohms
Cable length: 4.33 feet
Build and Design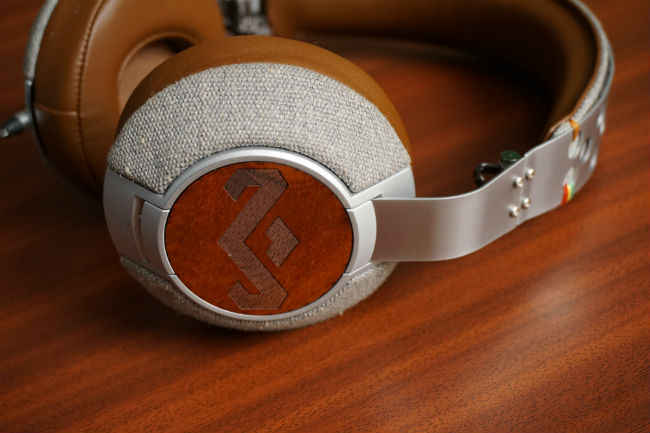 The modern headphone is not merely supposed to serve as audio gear, but also as a fashion accessory. I know many of you out there will scoff at the idea but how else would you account for the popularity of those thoroughly average Skullcandy headphones that are wrapped around the heads of every fourth person on the street? So, yes, the Liberate XLs are good looking headphones that will definitely stand out with their classy design. With liberal use of metal and wood, the Liberate XLs are more stylish than the plastic headphones that populate the market. The Liberate XLs are also very well built and even though they are collapsible, the hinges are solid and there is no sign of wobbliness in the entire build. The Liberate XLs sport a 4.3 feet long fabric covered cable which are thankfully immune to getting tangled.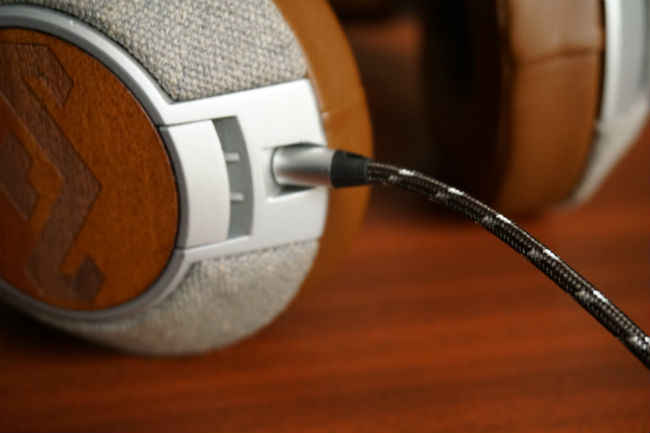 The big issue with the way these headphones have been designed is that they aren't meant for prolonged use. The cups sit very tightly on your ears and feel like they hamper blood circulation. Many of my colleagues here said that wearing the headphones for more than an hour gave them a headache. This is clearly a serious issue, unless you have a cartoonishly small head, in which case you should be okay.
Performance
So, the Liberate XLs more or less deliver if you're looking for a good looking, well built pair of headphones. It's a different story though when it comes to audio performance.
I tested the Liberate XLs with a wide variety of tracks spanning genres including the following:
The Negative One by Slipknot (Metal)
Back to the Shack by Weezer (Rock)
Close Your Eyes by Run the Jewels (Hip-Hop)
Derezzed by Daft Punk (Electronic)
Crossroads by John Mayer (Blues)
Riptide by Vance Joy (Acoustic)
Maps by Maroon 5 (Pop)
One of the best things about the Liberate XLs is the way they handle thumpy bass. When listening to the Daft Punk track, with the volume at about 75%, the bass almost became a physical presence which added a new perspective to the track that was missing in other earphones and headphones. Unfortunately, as I continued the tests, it became apparent that the Liberate XLs excelled at reproducing only a limited kind of music, i.e. songs with a heavy emphasis on thumpy bass, the kind that dominates EDM and dance music. In all other genres, even those with a focused low-end, the bass just ended up sounding muddy. For instance in both the Maroon 5 and John Mayer tracks where the bass line is given due importance, the muddiness really took away from the experience.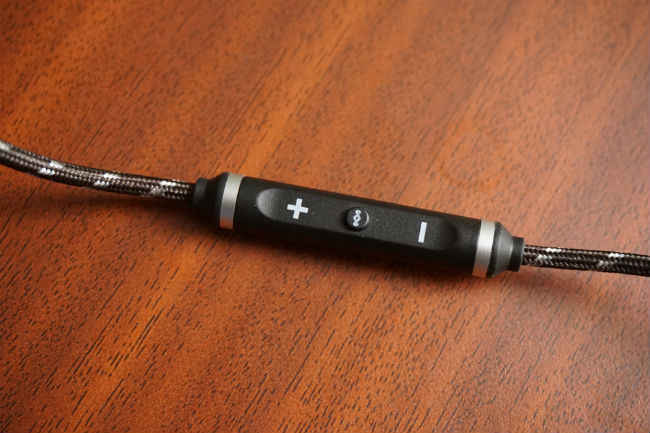 In the Slipknot track, I was glad to hear that there was almost no distortion or sound leakage even at painfully high volume. But the overbearing issue of almost no distinctive treatment given to the mids and highs didn't help the song. In both the Vance Joy and the John Mayer songs, there was no brightness with respect to the hi-hats or cymbals and everything sounded confined to the low-register. Finally, even in a dance oriented pop track like Maroon 5's, the vocals just bled into the loose bass, making the song sound really swampy.
So, overall, if you exclusively listen to EDM or thumpy, club music, you'll find the Liberate XLs fantastic. If your music tastes include pop, rock or songs with prominent vocals, then you'll only feel disappointed that you splurged on these House of Marley headphones.
Bottomline
By any standards, Rs. 9,990 is a large sum of money for any consumer headphones. Even though the House of Marley Liberate XLs look great, feel premium and are excellent with club and EDM music, I cannot wholeheartedly advise you to splurge on them. Instead, bassheads can consider the Sony MDR-V6s or the AKG K240s as better alternatives that cost slightly less. If you're looking for more better all-round performance, then go for the Sennheiser HD 280 PROs.