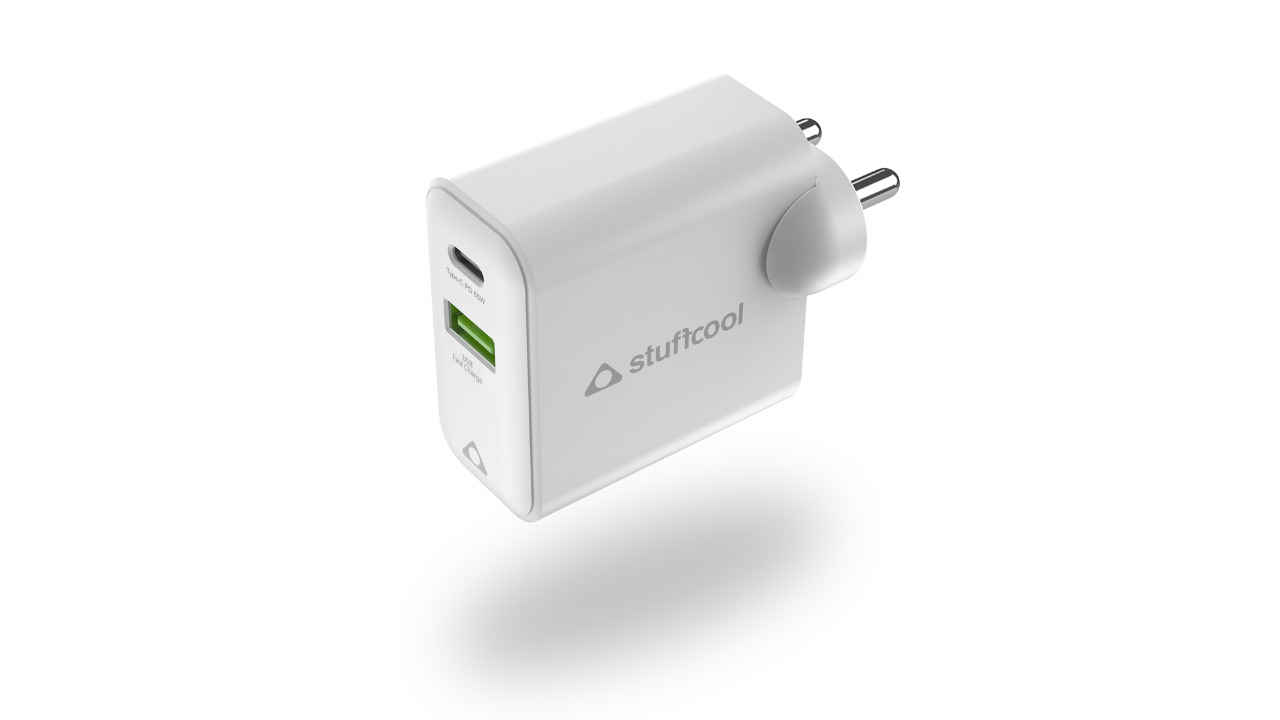 Stuffcool has launched a new charger called the PD65W GaN charger. The charger is priced at Rs 4,499, but will be available for Rs 3,599 during Amazon's Prime Day sale. The device is equipped with a Type-C port that can deliver up to 65W of power and a Type-A port capable of delivering 18W power. You can check out the device here.
Read the complete press release below
Stuffcool, a leading tech accessory brand that's made its name selling top class gadget accessories over the years have launched Stuffcool Napoleon, India's First BIS Approved PD65W GaN charger. The PD65W Wall Charger is powerful enough to charge latest Type C Macbooks, Ultrabooks, iPhones, iPads, Flagship Android phones, tablets and even gaming consoles such as the Nintendo Switch. GaN technology is the future of power adapters, packing high power output in smallest possible size. The Stuffcool Napoleon GaN charger is 40% smaller than the size of the original Type C Macbook charger and is powered by PowiGan Tech of Power Integration(USA).
The Stuffcool Napoleon GaN charger is equipped with 2 ports – 1 Type C capable of delivering upto PD65W of output and a normal USB A Port capable of delivering 18W QC3 Compatible output. The Napoleon is packed with all latest fast charging capabilities such as QC3, PD18W for iPhones and iPads, PPS for Note 10, S20 range and the upcoming Note 20 range, 45W for Dell XPS, HP Type C Ultrabooks and finally PD65W for the latest Type C Macbook Pro and Air range. The Stuffcool Napoleon is the only charger you need for all your devices and enables you to carry just 1 wall charger to fast charge all your devices.
The Stuffcool Napoleon is also equipped with all the safety standards as mandated by the Bureau of Indian Standards (BIS), and protects against over-voltage, over-current, elelctrostatic and even short circuit protection.
The price of the GaN charger is 4499 INR and will be launched exclusively with Amazon for Prime Day with an special offer price of 3599 INR respectively.