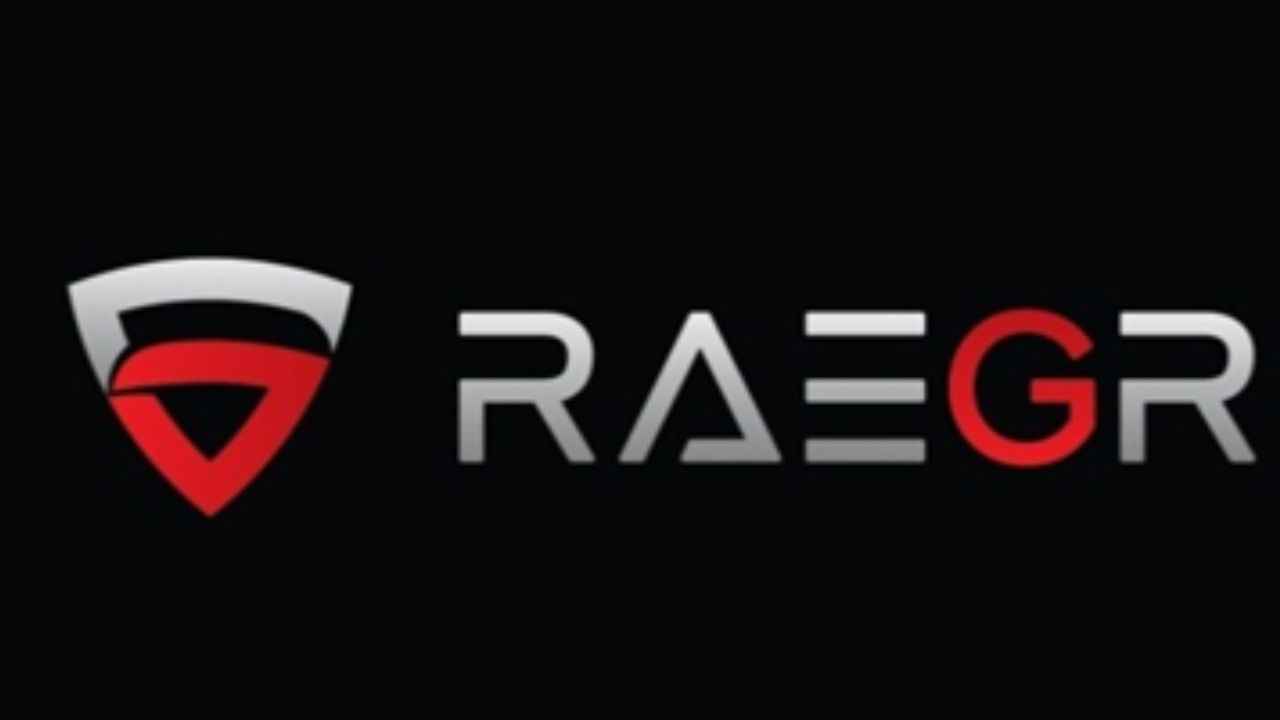 Charge your Apple devices with elegance — RAEGR, the consumer tech accessory brand well-known for its wide range of lifestyle and tech products, announces a premium and stylish, yet extremely versatile and minimalistic wireless charger 'MagFix Arc M1050.' This exquisite table gadget can charge every Apple device (and Android) that supports wireless charging.
Topping up your fleet of Apple devices (iPhone, Watch, AirPods) with each of its cables calls for a messy table with cluttered wires and numerous chargers connected to your wall outlet. Free your Apple gear from the clutches of that unwanted web of white wires — gift yourself a RAEGR MagFix Arc M1050 and you'll be thankful. The M1050 is a premium and stylish, yet extremely versatile and minimalistic wireless charger 3-in-1 wireless charging solution that displays excellent craftsmanship and extraordinary technology at work. This piece of art is a super-slim, with an all-aluminium alloy frame designed with a simplistic shape that simply works great. It features three charging coils that support QC2.0 and QC3.0 wireless induction charging with an efficiency of up to 15 watts. Though it's also compatible with all Android devices which support wireless charging, this elegant power stand is highly recommended for Mag-Safecompatible Apple devices, i.e. Apple iPhone 12/13/14-series.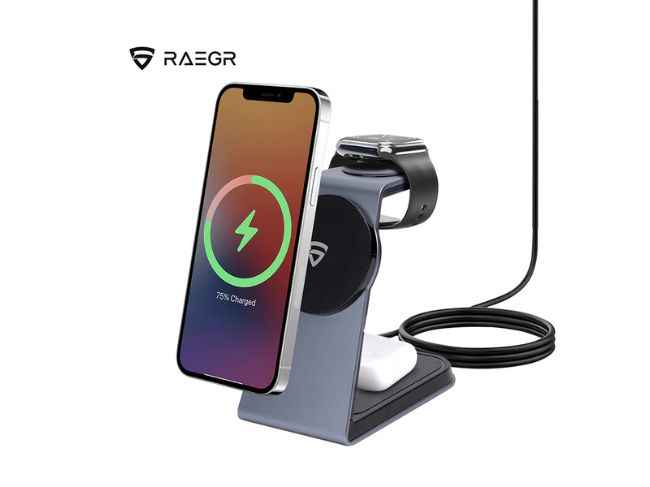 The MagFix Arc M1050 also helps wirelessly charge your AirPods with wireless charging compatible and Watch Ultra/8/7/6/5/4/3/2/1/SE)simultaneously, along with an iPhone. The charger is designed with an ergonomic frame to accommodate the simultaneous charging of all three devices. Place your Watch on the top pad, the Airpods can rest in the bottom rear, and your iPhone can be attached on the front using its built-in strong neodymium magnets. Thanks to the silicone pads, your devices are safe from slipping due to the extra grip. Your iPhone can rest on the stand both horizontally or vertically, making it super convenient to use it as a mobile stand for reading, video charts, or the like.
All you need is a 20W or above PD Charger, or a QC 2.3/3.0-compatible charger, and you're good to go. The MagFix Arc M1050 can automatically sense the device placed on it and efficiently charge them with a power rating of up to 15W. The wireless charger is built with short circuit safeguards and over-current, over-heat and over-voltage protection while fast charging devices with intelligent power adjustment between 5W, 7.5W, 10W, and 15W accordingly.

The RAEGR MagFix Arc M1050 3-in-1 Wireless Charger is available on Raegr.com, Amazon.in and Flipkart.com for Rs.2399 with up to 1.5 years of warranty.
About RAEGR:
RAEGR is a consumer tech accessory brand that offers a wide range of lifestyle and tech products. The product catalogue includes Wireless Chargers, Bluetooth Audio such as Speakers, Headphones and Earphones, Smartphone Cases and Mobile Accessories. RAEGR Wireless Chargers have been ranked the best in their category on Amazon India. The brand introduces innovative and high-quality products based on customers' needs while maintaining excellent value and satisfying customer experience. The brand is owned by Georgian Enterprises, Bangalore.
Experience their products at www.raegr.com, Amazon India, and Flipkart.