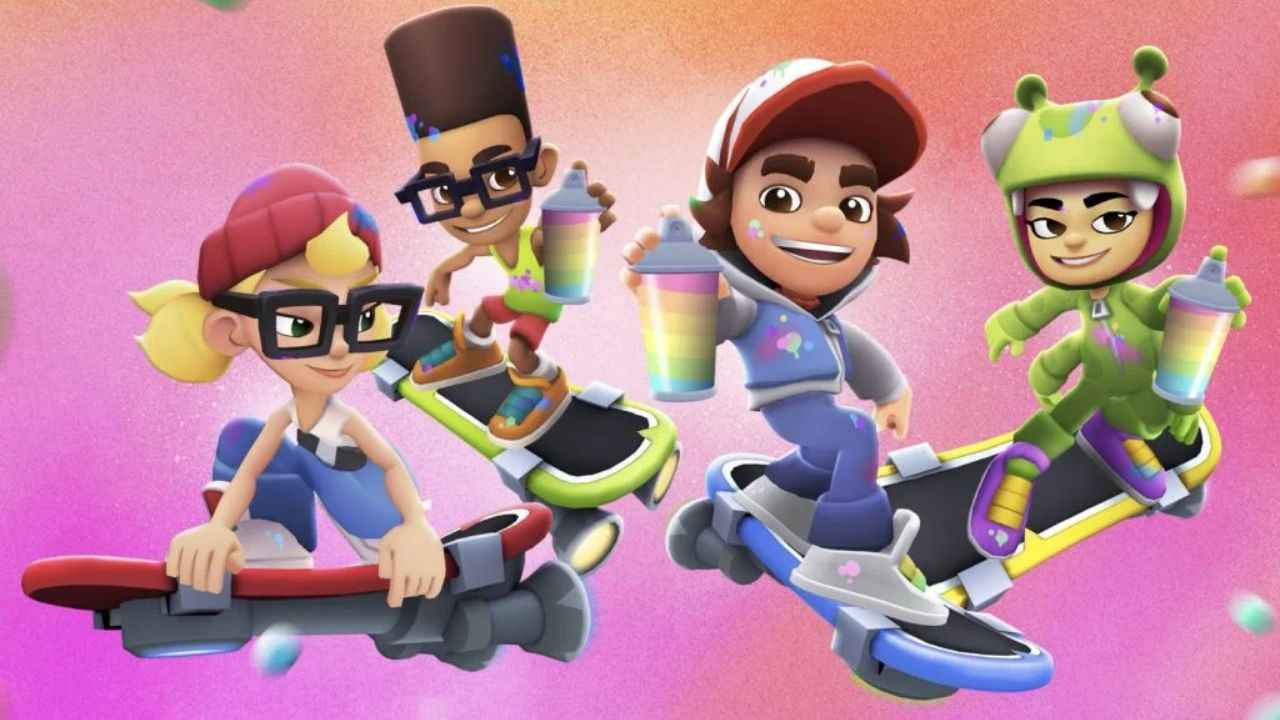 Arcade Originals
Subway Surfers Tag (SYBO Games) Launching July 15: The most downloaded game ever spins off the rails with Subway Surfers Tag. For the first time in the series, players will be able to explore exciting interactive arenas with trains and tracks as they skate, grind and tag their way towards a new high score. Players will join the crew across multiple off-limit, interactive city locations as they free skate across the arena, grinding rails, landing jumps, tagging objectives, and blasting the clean-up crew bots to gain sweet combo point action. But watch out! The Guard and his mechanical minions are not about to put up with these shenanigans and are are hot on their heels. The more arenas players unlock, the tougher their opponents will become. Keep pushing for a high score and feel the heat as the Guard pulls out all the stops to put an end to the chase.
HEROish (Sunblink) Launching July 22: Play as one of six epic heroes, summon troops, sling spells, and destroy enemy towers to achieve victory in this exciting head-to-head castle defense game. Players can enjoy single-player adventures with three campaigns filled with campy storytelling, sweeping musical scores, and hand-crafted environments. Or they can dive into fast-paced battles with friends and family in competitive 1v1 or 2v2 matches. Players can build custom decks and upgrade cards to create monstrous combinations of troops and spells as they aim to defeat their opponents, destroy the Soul Gem that gives them power, and move to the top of the leaderboards.
App Store Greats
My Bowling 3D+ (iWare Designs) Launching July 1: From iWare Designs, My Bowling 3D+ is the most realistic Ten Pin Bowling game available on mobile devices. Boasting fully textured game environments and full 3D rigid body physics, players can setup up shots just like pros do in real-life by adjusting stance, distance, and ball spin. My Bowling 3D+'s fun drag and swipe interface makes it easy to quickly pick up and play, from a simple easy and fun bowling game to a full on simulation, appealing to both casual players and enthusiast.
Samorost 3+ (Amanita Design) Launching July 8: From Amanita Design, the award-winning creators of Machinarium and Botanicula, Samorost 3+ is an exploration adventure and puzzle game. It follows a curious space gnome who uses the powers of a magic flute to travel across the cosmos in search of its mysterious origins. Players can visit nine unique and alien worlds teeming with colorful challenges, creatures and surprises to discover, brought to life with beautiful artwork, sound and music.
Kingdom Rush Vengeance TD+ (Ironhide) Launching July 29: Face empires of mighty enemies, clash against supreme bosses, unlock new towers, and train legendary heroes in Kingdom Rush Vengeance TD+. This near endless tower defense game includes an epic selection of towers and upgrades. Players can create devastating combinations of towers, abilities, and special powers to stop enemies and bring down six mighty kings in the most fearsome of boss fights.