The ECHO True Wireless in-ear headphones come with a number of interesting features and will be available at a discounted price from tonight
Boult Audio has launched a true wireless IEM, the Echo, at an MRP of Rs. 7,499/-. The IEM sports some impressive features like touch controls, a condenser mic and a pod case that can charge the units as well. While the listed price is at Rs. 7,499, the product will be available at a discounted sale price of Rs. 2,249/- starting tonight on myntra.com.
Read the full press release below
Boult Audio brings a new true wireless product to the market to help the world transition from the traditional wired & wireless headphones to a truly wireless experience through its latest offering ECHO. With an outstanding combination of the style and the latest audio engineering, Echo is enabled with a touch mechanism which is both convenient and intelligent. Deep bass, ergonomic design and fit all in one lightweight earpiece is sure to make a style statement and give you the complete freedom from wires. ECHO is priced at Rs.2249 plus taxes and is available at www.myntra.com/boult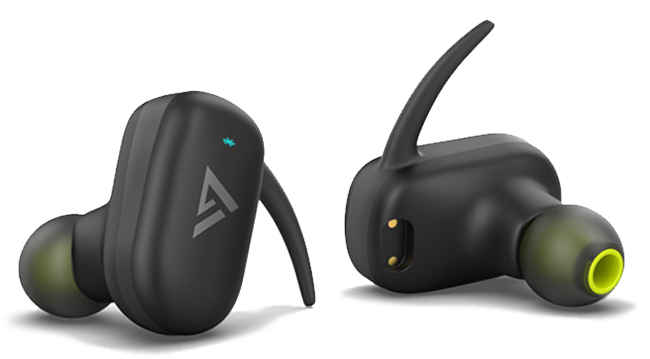 In terms of sound, Echo delivers a dynamic bass and a smooth balance of treble. This product is a true example of how strong and efficient the CSR8635 chipset is, along with the neodymium drivers these pods produce a great synchronised sound fit for all music tastes. Due to the ergonomically designed shape, the sound travels straight to the ear canals and delivers high fidelity audio to let the user enjoy music fully.
Echo is made for the true audiophiles who are looking to get past the traditional wires and headphones. Using Echo's proprietary touch mechanism, you can use single and double taps to accept, reject, end or redial calls, play/pause music and switch tracks. You can even take calls in HD with the built-in condenser MIC. Echo also allows the user to take voice notes on the go and use Siri/ google assistance voice activation.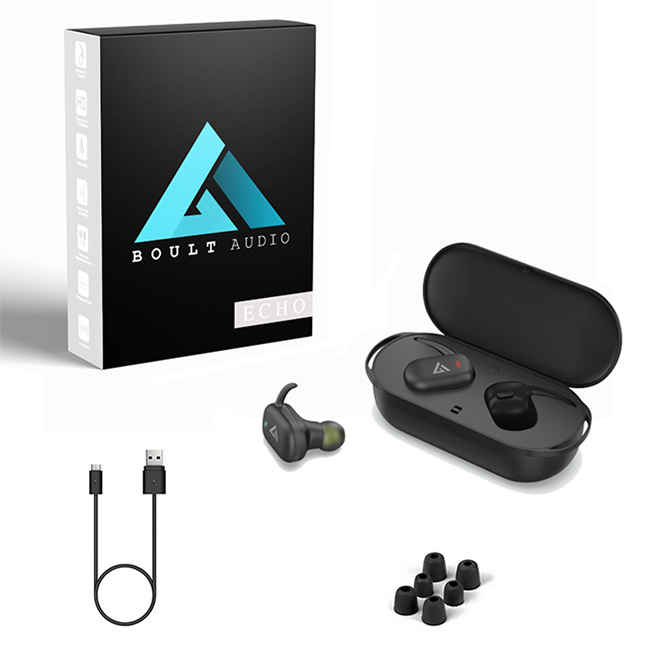 The pod case charges the echo pods 3 times with each charge lasting 8 hours of music streaming with 120 hours on standby, so you won't need to charge your pod case for 3-4 days in a stretch. Echo also be used as two different monopods and connect it to 2 different devices. A unique way to charge your earphones, the Pod falls gently into the magnetic charging pod case and have the power to be fully charged thrice. The podcase is the ideal and a hassle-free charger for your earbuds anywhere you go.
The earfins and the silicone ear tips provide the user with supreme comfort and a perfect fit so that the pods do not fall, even if you workout, run, dance, or move around in your office or during your commute, The echo pods are also IPX4 certified making them sweat proof and fit for long hours usage. Be at work, workout, commute, travel and leisure, Echo is your perfect partner.
Features:
Incredibly Detailed High definition Audio
Earfins for perfect & secure grip
Dynamic Bass, Crisp Mids, and Vivid Highs
Ultra-strong cables, reinforced with Kevlar and extra layers of rubber for protection and durability
Neodymium HD acoustic drivers
Robust Pod case so that you don't have to worry about wear and tear
Built-in Condenser MIC to ensure easier communication
Easy-to-use in-house call and music controls
Tangle-free thin flat cable
CSR 8635 Chipset
IPX4 Certification
Specification:
Driver Size: 9.2 mm
Rated Impedance: 16 Ω
Frequency Range: 20 Hz ~ 20 kHz
Sensitivity: 108 dB at 1Mw
Noise isolation: 24 Db
Platform supported: Android, RIM, Windows, iOS
Weight: 12 gm