Both devices are only available in China right now; the Mi Band 1S is priced at RMB 99, while the 20000mAh power bank is priced at RMB 149
Xiaomi has announced the Mi Band 1S, also known as the Mi Band Pulse, as well as a 20000mAh Mi Power Bank. Both the products are only available in China right now and it is not known when the company will launch these products internationally. The Mi Band 1S is a bit larger than the Mi band, and like its predecessor, the device is IP67 certified, which should help it withstand dust and water. Unlike its predecessor, the Mi Band 1S comes with a heart-rate monitor.
The Mi Band 1S comes with a 45mAh battery and Xiaomi claims that it is enough for the band to offer 30-day battery life, on a single change. The device is priced at RMB 99, which is approximately Rs. 1,000. The Band 1S will allow users to track heart rate, count the number of calories burnt during exercise, and also measure the number of steps taken. It can also unlock the user's Xiaomi phone, and vibrates to alert when the phone receives a notification.
Xiaomi also announced a Mi Power Bank with a capacity of 20000mAh. The new power bank comes with a plastic body unlike its other power banks that have a metallic body. This allows the power bank to be lighter, and withstand scratches better. The power bank is priced at RMB 149, which is approximately Rs. 1,500.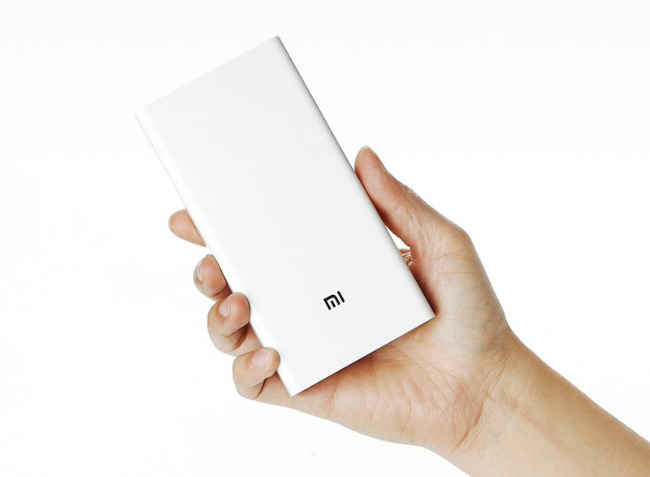 Xiaomi also launched the Ninebot Mini last month. The Ninebot Mini is a two-wheeled electric vehicle that is self balancing. The scooter was launched at a price of RMB 1,999, which is about Rs. 20,800 (approx.). It is built using aerospace-grade magnesium alloy, and weighs approximately 12.8 kg. The vehicle is capable of reaching a speed of 16 km/hr and can travel for 22 km on a single charge. Users can also upgrade the firmware, monitor speed, traffic data, and systems via smartphones.
A recent report by Counterpoint Research had said that Xiaomi's shipments in India declined by 46 per cent during the third quarter of 2015. The research firm said that this was due to competition from companies like Lenovo and Yu. However, Xiaomi replied to the report, stating that it sold over a million units during the quarter, growing by about 45 per cent.