Smartwatch maker Pebble has finally started selling its smartwatches in India The company is bringing it entire portfolio, with the Pebble Classic, being the cheapest of the lot. While the Pebble Classic costs Rs. 5,999, the company's range goes up till Rs. 15,999, with the Pebble Time Steel. The Pebble Time and Pebble Time Round are also going to be sold in India, at Rs. 9,999 and Rs. 13,599 respectively. The devices will be available exclusively on Amazon India.
Further, Pebble is introducing the Pebble Health ecosystem in India as well. Eric Migicovsky, Founder and CEO of Pebble stated, "We are extremely excited to introduce Pebble in India. Indian users have always been open to adopt new technologies especially in mobile. Hence, we see a promising future for Pebble in India. Our unique products offer amazing experience at an affordable price point to the users. In conjunction with our India launch, we are also looking at establishing a connected community of users and developers in India."
Pebble smartwatches are compatible with Android and iOS devices and the in-built Pebble Store has over 13,000 free apps and watch faces, according to Pebble. The Pebble Classic comes with a 1.26-inch ePaper display with a resolution of 144 x 168 pixels. The device has a motion-sensing accelerometer and an Ambient Light Sensor. The watch is waterproof and the company says that it can offer seven days of battery life when fully charged. The Pebble Classic is available in Cherry Red, Jet Black, and Arctic White colour variants. The Pebble Time is also offers up to seven days of battery life, but adds a colour e-paper display and voice dictation to reply to messages. Pebble Time Steel has a stainless steel band and the company says that it can offer up to 10 days of battery life. The Pebble Time Round is available in two band sizes, 14mm and 20mm and weighs 28gms. The Time Round also features a quick-charging battery, which the company claims can achieve a day of battery life with 15 minutes of charge.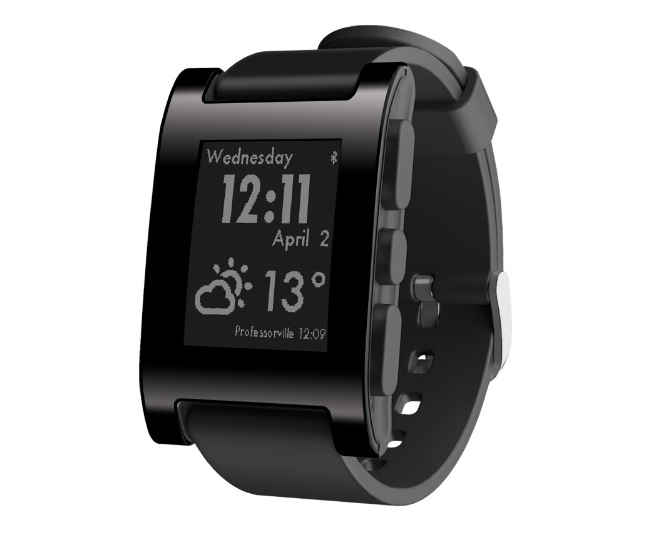 Pebble Classic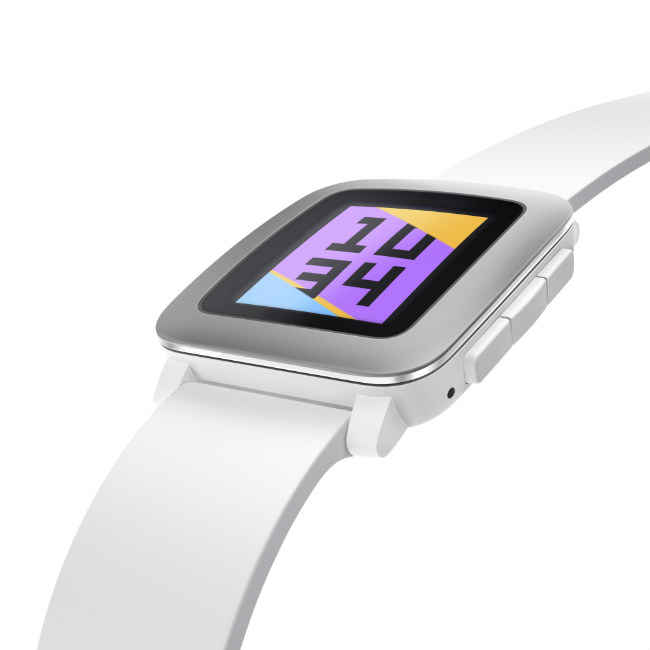 Pebble Time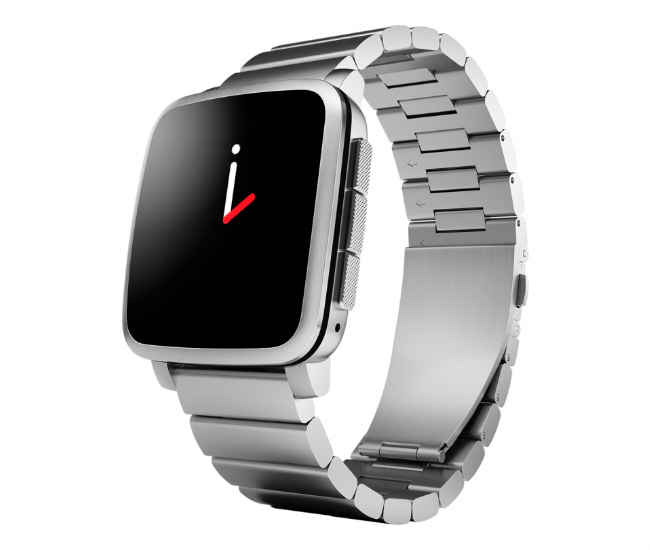 Pebble Time Steel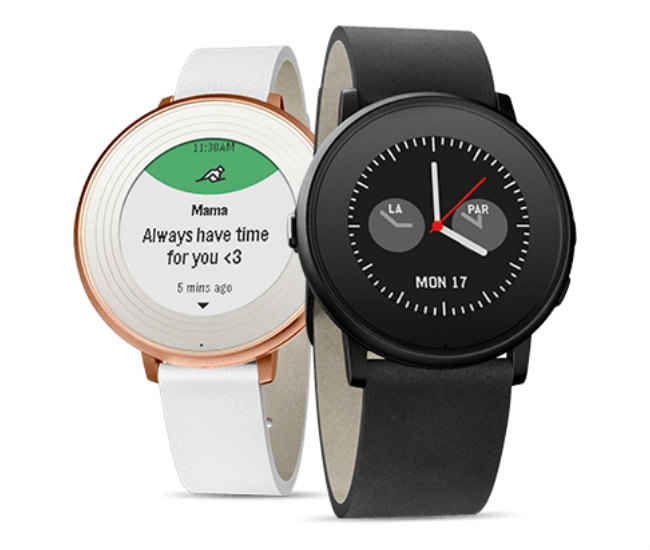 Pebble Time Round
Buy Pebble classic at Rs.5999 on amazon
Buy Pebble time at Rs.9999 on amazon
Buy Pebble time Steel at Rs.15999 on amazon