Motorola has scheduled an event for the 4th of September, in which the company, once owned by Google, is expected to launch the Moto 360 smartwatch. However, the device popped up on international e-commerce website Best Buy yesterday, two weeks ahead of the launch date. Although the page has been removed now, the product listing showed a price point of $249 for the device.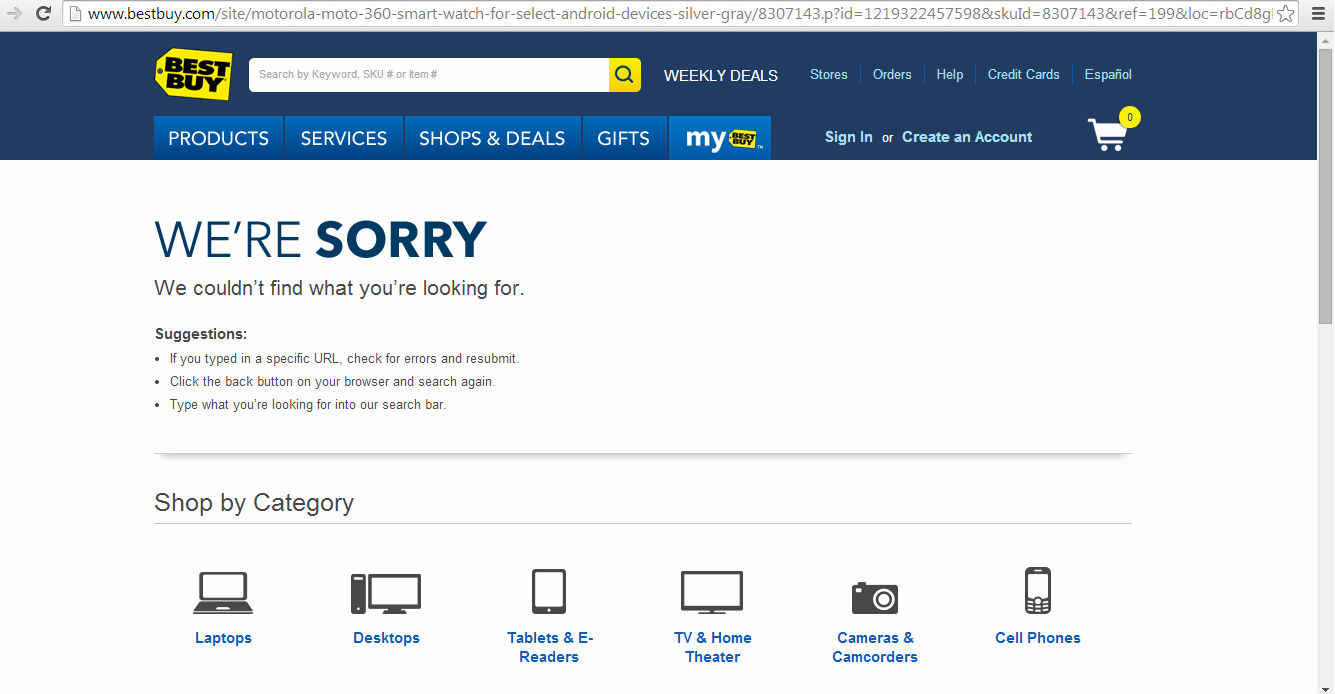 This would mean that the much awaited smartwatch could be priced below Rs. 16,000 in India, still making it more expensive than the existing Android Wear watches. To put it in perspective, the LG G Watch and the Samsung Gear Live, which are the only other Android Wear run smartwatches available right now, are priced at Rs. 14,999 and Rs. 15,900 respectively.
While the price mentioned by Best Buy was higher than LG and Samsung's watches, it is possible that this isn't the official price. Going by Motorola's recent knack for making their devices affordable, the Moto 360 may be priced below these devices to make it a much better competitor.
The device has a 1.5 inch LCD screen with a 320 x 290 pixel resolution. In addition, the Moto 360 is also expected to have a heat-rate monitor aloong with WiFi and wireless charging support.
Source: Engadget