Dell Vostro
Power New Possibilities | Dell PCs starting at Rs.35,990*
Click here to know more
Advertisements
At its Build 2017 event yesterday, Microsoft unveiled a new wearable that is aimed helping whose suffering from Parkinson's disease, gain more control over their hand movements. Called the Emma Watch, the the device is named after Emma Lawton, a graphic designer who was diagnosed with the disease in 2013. As a result, she could no longer do what she loved, drawing and writing. When Microsoft Research Innovation Director, Haiyan Zhang, heard about Lawton's predicament, she began working on a wearable that would help people with Parkinson's. After six months, of work, she finalised the prototype for the wearable.
If you aren't aware, Parkinson's Disease is a disorder the affects the motor system. The most common symptom of the disease are tremors, which are involuntary movements caused when the brain releases extra signals to muscles, which is described as a "feedback loop." This causes the muscles to perform multiple movements at once.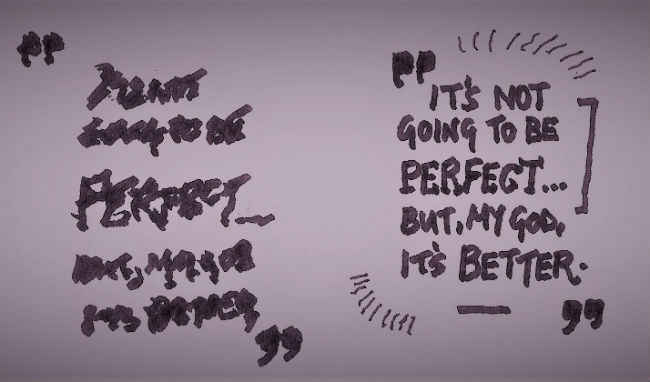 Left: Lawton's lettering without the wearable. Right: Lawton's writing with the wearable
The Emma Watch, uses tiny motors to create vibrations. When wearing the device, the vibrations seem to cause the brain to focus on the wrist and apparently reduces the brain's messages to that spot, which in turn reduces tremors. Zhang says, "It's like injecting white noise into that feedback loop in order to disrupt it." She notes that the pattern of vibration is also important. For Lawton, a rhythmic vibration is effective, for other, a more random rhythm may work better. To control vibration speed, the watch connects to a Windows 10 tablet. To streamline, optimise, scale technology of the Emma Watch, Zhang is working with a neuroscience team in London. They are setting up initial trials of the device and Lawton remains an important part of the study as she is working as a consultant for the project.​