Just when you thought there have been enough leaks of the Google Pixel products that are scheduled to launch on October 6, here is a seemingly legit unboxing shots of the Pixel Watch (via Reddit). So, you get to see the upcoming Google watch up and close and learn a thing or two too.
Here are the images we are talking about:
Google Pixel Watch hands-on unboxing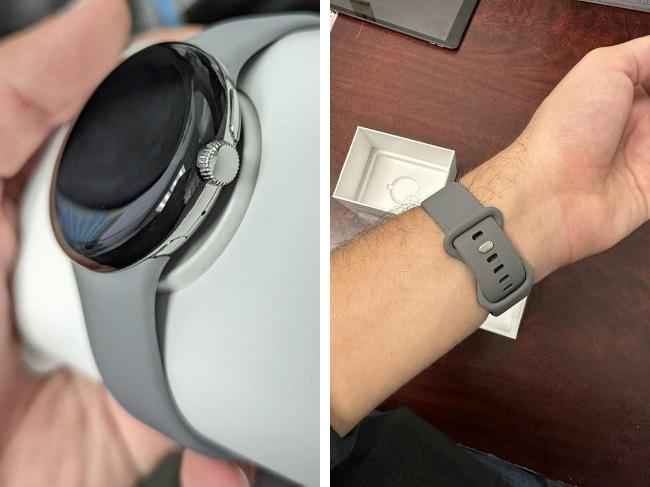 The hands-on video of the Pixel Watch was shared on the GooglePixel subreddit and so far has got 500+ upvotes. The guy with the watch has not only released pics of the unboxing but also shown it wrapped on his wrist.
The post reads, "just like the title says, got my hands on a pixel watch, and honestly is slimmer than I thought, looks wise definitely liking it, couldn't turn it on as I didn't wanna get caught but I did get some pictures of the device".
He has subsequently added more pictures of the Pixel Watch bezels and an image wherein the 41mm Apple Watch can be seen next to the Pixel smartwatch for size reference.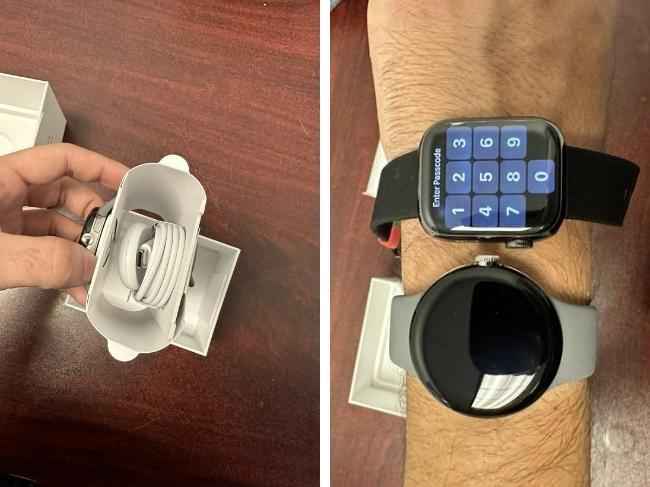 We also get a real-life look at the watch's strap, crown, and a side view of a round magnetic charging puck. The adapter has a USB-C end.
Personally speaking, the Pixel Watch looks very much Google-y and hey, I'm all for it.
For more technology news, product reviews, sci-tech features and updates, keep reading Digit.in.