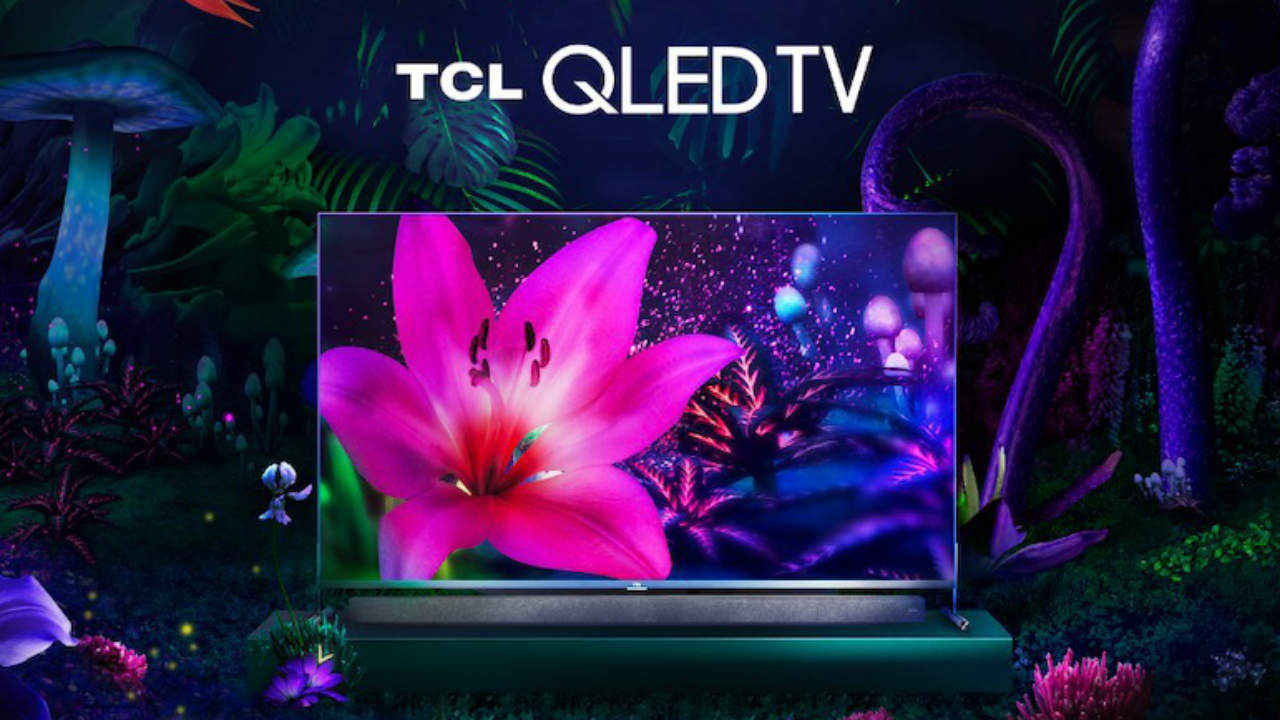 HIGHLIGHTS
TCL has sent out invites confirming the June 18 launch of the new TVs.

The event will be a digital one, broadcast online.

TCL is expected to launch its 4K and 8K QLED TVs.
TCL is all set to launch its QLED TVs in India on June 18, 2020. The event will take place at 12:30 PM IST and will be an online event only. TCL's India website also has a teaser video highlighting the launch of its QLED TV lineup. The exact models launching in India aren't known but the company is expected to show off its 4K and 8K lineup. At CES 2020 we got a glimpse of TCL's 4K and 8K TVs some of which were running on the Android TV UI. It isn't clear which of these will launch in India.
TCL's website also highlights the evolution of QLED displays on their TVs. The website reads, "TCL has been shaping the QLED industry ever since our first Quantum Dot display TV in 2014. TCL's 6 years of investment has created cutting edge technology and other notable milestones: including our first curved QLED TV in 2015, our first ultra-slim QLED TV in 2017, and our first 85" QLED TV in 2018".
TCL QLED TV 8K X915 Specifications
Back at CES 2020, we had the chance to check out the TCL QLED TV 8K X915. The X915 is TCL's flagship X series available in 65 and 75-inch sizes. It features an 8K, Quantum Dot Display Technology (QLED panel) along with support for Dolby Vision HDR and IMAX Enhanced. IMAX Enhanced is something we saw on the 2020 Sony and LG TVs at CES and it is great that the two heavyweights in the TV business will see competition from TCL in the premium space. The X915 also boasts of Local Dimming Technology.
As you can see from the video, the TV comes with an external soundbar so there is no compromise on the audio from the TV. The soundbar is designed by Onkyo and boasts of support for Dolby Atmos. The TV also features a retractable built-in camera, which will ascend and descend automatically when prompted. The TV also boasts of 8K upscaling, Far-field Voice Control, and it runs on Android.
At CES TCL showed off a bunch of 4K TVs as well. Some with HDMI 2.1 and some without. You can catch their details here. The only TVs available in India that support HDMI 2.1 are the flagship TVs from LG such as their OLED and NanoCell TVs. You can check our review of the LG C9 here.
Recently, Sony launched two TVs under its BRAVIA 4K lineup in India. You can read more about it here.