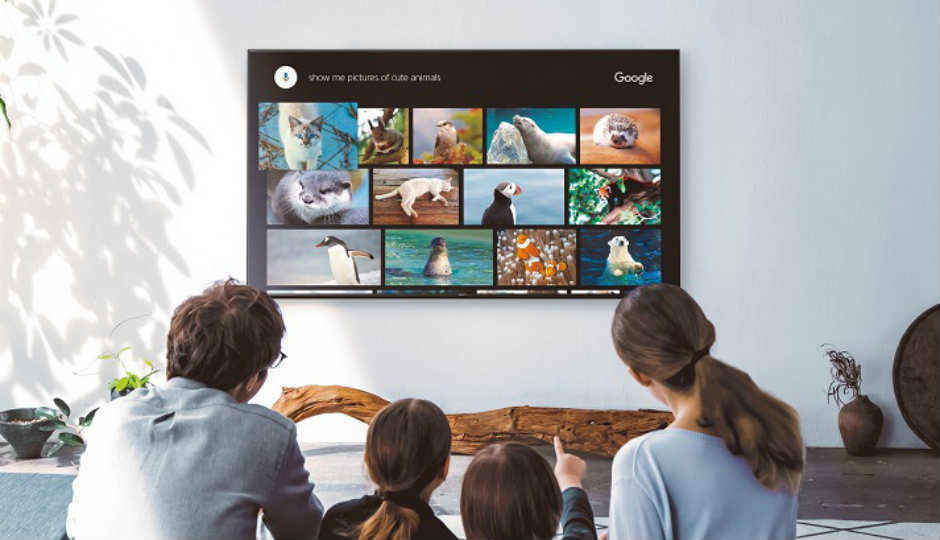 HIGHLIGHTS
All TVs come with Android TV Nougat, along with a remote that offers direct access to apps like the Play Store, YouTube and Netflix
Sony has launched its X series of 4K HDR TVs in India. The company will be launching a total of 17 new TVs in the range as compared to 11 models last year. All the TVs are powered by Android TV Nougat and prices start at Rs. 72,900. Further, the TVs are powered by the 4K HDR Processor X1 Extreme and the remote offers direct access to apps like the Play Store, YouTube, and Netflix. Further, users can connect their Android smartphone to the TV via a microUSB cable, and navigate the contents of their phone via the TV remote.
The X9500E Series is the flagship lineup with Sony's Slim Backlight Drive+ technology, which allows for precise local dimming control. Other features include the X-tended Dynamic Range PRO, which enhances content by boosting and dimming backlight levels precisely for each zone of the screen. Below this is the X9400E/X9300E Series, which shares many of the features as the X9500E, including the Slim Blacklight Drive+, which is now present in the other series. Other TV in the series include the X9000E, X7500E, and X7002E.
All of these TVs will be available in Sony Centers as well as electronic retail stores across India.