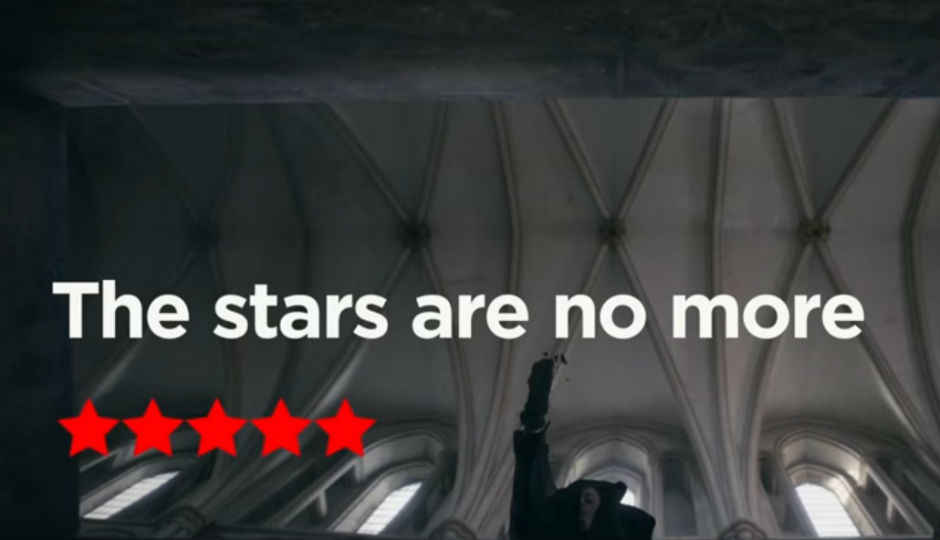 Netflix is looking to improve recommendations and further personalise a user's viewing experience through the addition of a new feature, and the subtraction of an old one. As of 6:30pm IST (6am PT), the streaming service is swapping out its star-rating system for a new thumbs-up and thumbs-down approach. Talking to Digit,Netflix's Director of Product Innovation, Cameron Johnson said, "The ultimate goal is around personalisation and delivering a personalised set of suggestions to every Netflix member."
Netflix's decision comes as a result of extensive A/B testing of the new feature. When replacing stars with thumbs, the company observed that users were 200% more prone to rating content on the platform, as compared to the outgoing ratings system. Describing the testing process, Johnson said, "We tested it all around the world with both new members and members who had been with Netflix for quite a while. It's the way we do all product innovation. We do a scientific controlled A/B test where we take a few hundred thousand members and give them a new experience."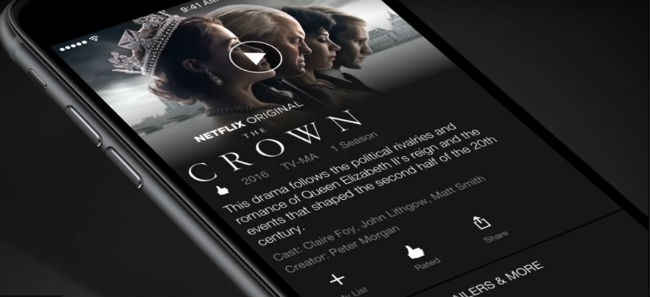 Another major reason for Netflix to move to the new system is to clear the ambiguity around how ratings work on the streaming platform. Unlike standard star-rating systems one sees across ecommerce, travel websites, or any other product review platform for that matter, Netflix's star-ratings never represented average user ratings for a particular TV show, film or documentary. Instead, Netflix used to group users with similar viewing tastes and display ratings based on that feedback.
"A lot of our members were confused about this" - Johnson
For instance, if I have no interest in watching Riverdale, It would be unlikely that Netflix recommends the show for me, even if it accumulated 5-Star Ratings across the platform. On the other hand, If I see a 5-star rating for shows like Narcos and House of Cards, It means that viewers who have similar tastes to my own have rated the show highly."A lot of our members were confused about this. Our star-rating system is also personalised. The star-ratings I would see next to Stranger Things is different than the star-rating you would see next to Stranger Things. When people come to Netflix they assume that star-rating is the same for everyone and that it represents the average sentiment of all of the users. But, that's not the way it works. So, what we are doing is making it clear that it's a personalised score and that's why we are changing the rating to a percentage match," explained Johnson.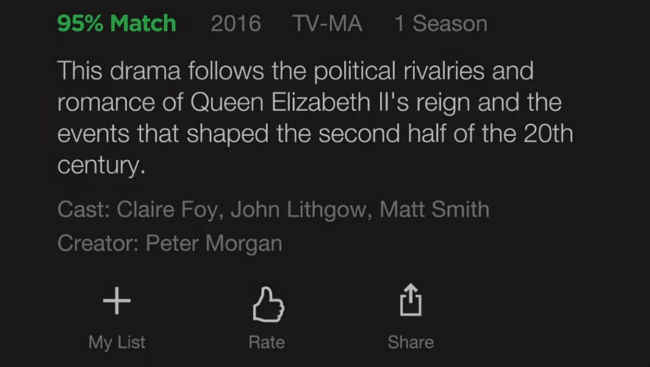 So now, instead of seeing star-ratings, a percentage match will be displayed for users. For instance, if you used to see 4.5 stars next to Better Call Saul, you will now see a 75% match instead. This is determined by the new thumbs-up, thumbs-down system. If you as a viewer give more thumbs-ups to shows from a particular genre, you are more likely to see a higher percentage match for other shows from the same genre. "What that communicates is that Netflix has some information about your tastes and it's trying to match the best content to the things that we think you will like," said Johnson. "The personalisation system is based on two things, what you play and what you rate. What we do is we gather information on what you play or rate and then we also look amongst all the other members and try to find groups of similar members and we find things that they like to watch and then we suggest them to you," he added.
While the new thumbs approach is expected to improve suggestions on the platform, it is important to note that this is not the same as critiquing content. It never was. As we told you before, the stars were only used to personalise recommendations and were in no way a representation of what most Netflix users thought of a particular show or film. Because of this reason, Netflix will still store data from previous star-ratings given by users and will continue to use it to personalise suggestions. Users will also be able to see their previous star ratings in the accounts section on the website. Below is an official video introducing the new rating features.
Other Popular Deals
Samsung A7 2016 Edition Golden

Rs. 18990 *

Buy Now

OnePlus 6 (Mirror Black, 6GB...

Rs. 34999

Buy Now

Redmi 6 Pro (Black, 3GB RAM,...

Rs. 8999

Buy Now
*Includes Cashback
​