Panasonic's transparent display turns a normal looking glass panel into a HD display via micro-LEDs
Panasonic has unveiled a transparent display at the ongoing CES event in Las Vegas. The display uses micro LEDs to display images on a glass panel. While the glass panel itself isn't completely transparent, Panasonic's engineers say that the eventual aim is to make it so. Even without complete transparency, the technology is quite impressive to say the least. When the display is turned off, it appears as any other tinted glass panel. For the demonstration, Panasonic had placed the display in front of a shelf and showed a variety of videos, music, and artwork. However, the maximum resolution currently possible on the display is only 1080p, but the technology is pretty darn cool nonetheless! Can't wait for a completely transparent display with 4K or even 8K resolution in the future.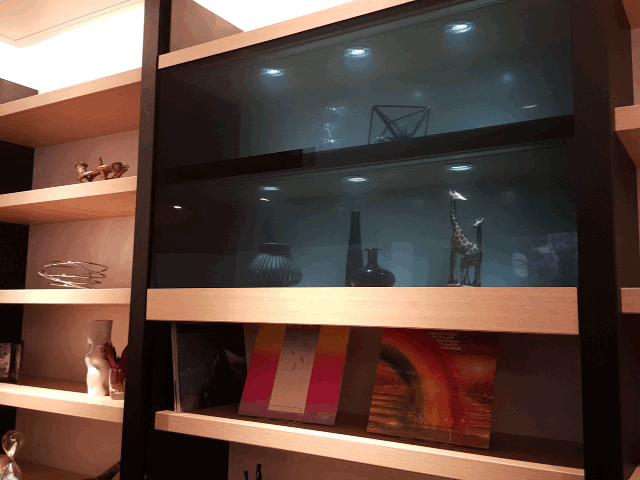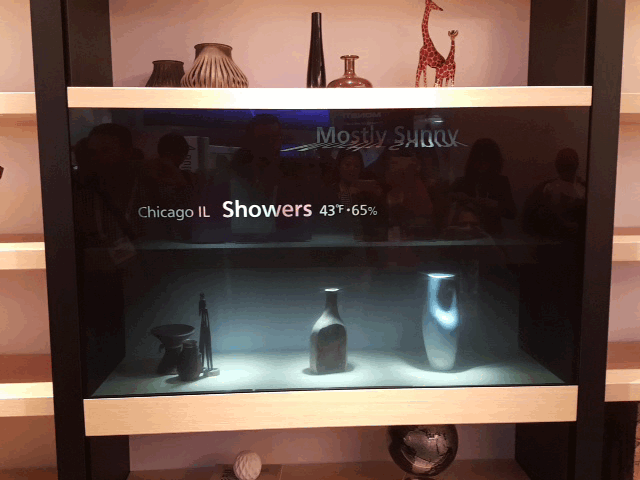 This isn't the first time the company has showcased transparent displays at CES. Last year, the company had showcased transparent display windows at the event. The company said that the aim of these displays is to advertise products on walls and other areas. Another company, ZUK, had earlier showcased a smartphone with a transparent display back in August 2015.
LG is another company which showcased cool display technology at CES 2016. The company showed off an OLED display that can be rolled up like a newspaper. While LG had displayed similar technology back in 2014, it is still very impressive. After curved displays, it seems like the rollable and transparent displays will be the next big step in display technology.
Source: The Verge