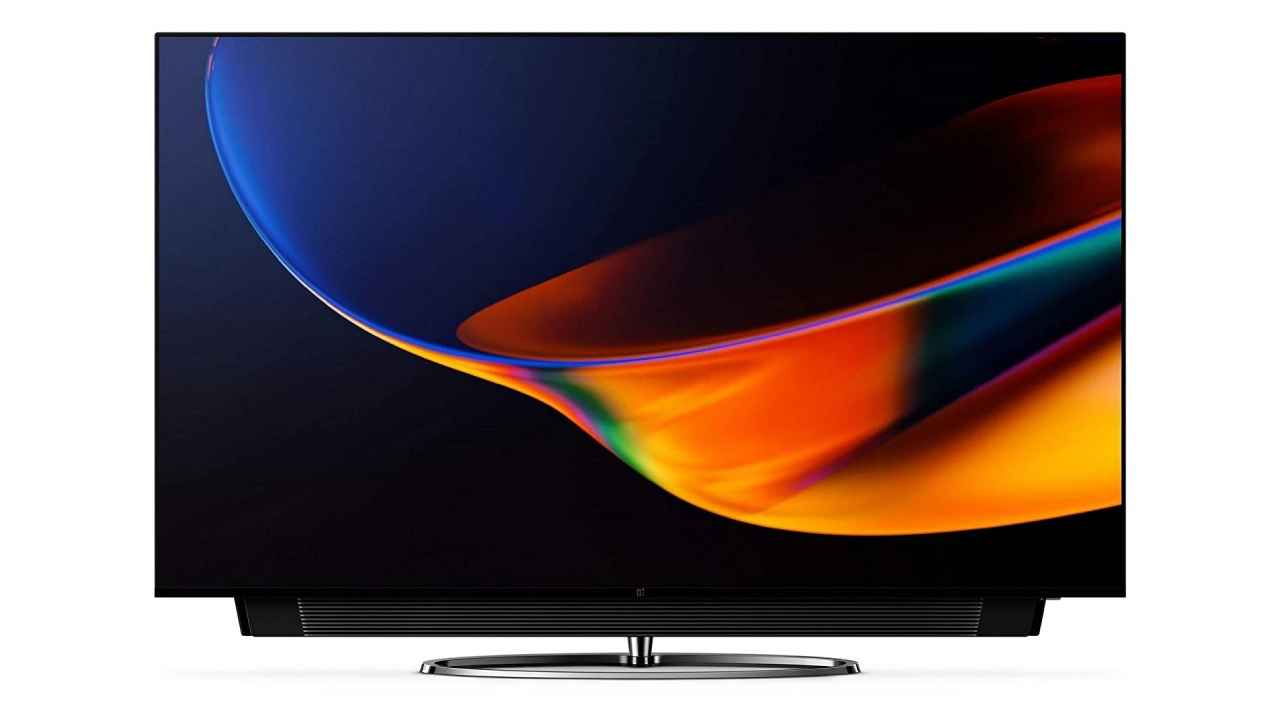 If you're someone who loves cinema in all forms, then you've got to have a TV which can bring the theatre to your living room. For a movie buff, each aspect of a movie is essential – visuals, direction, sound or lighting. If you are one, you need a TV which can reproduce things as realistically the moviemakers intended. A TV for a movie buff should have clear and crisp visuals, dynamic colours and contrast, powerful and impactful sound output. If you're in the market for a new TV for watching movies, then make sure to check out these listed here.
LG 164 cms (65 inches) 4K Ultra HD Smart NanoCell TV 65SM8100PTA
This LG TV is a 4K UHD TV which comes with really impressive NanoCell screen technology. Enhancing the audio quality is LG's AI technology, which recognises what you're watching, and then improves screen vibrancy and surround sound audio. All of these contribute towards an impressive movie-watching experience. It has a massive 65-inch screen, which ensures that everything looks lifelike and sizable and you don't miss out on any detail of your favourite movies. It has a 50-Watt sound output, which will bring the movie sound effects to life. Apart from that, several smart features on the TV make it the complete entertainment package.
OnePlus 138.8 cm (55 inches) Q1 Series 4K Certified Android QLED TV 55Q1IN Pro
The OnePlus Q1 TV is a budget-friendly offering that brings lots of high-end features of premium TVs at a budget-friendly price. This smart TV focuses on user interaction and can be controlled via your phone. The TV comes with a 4K panel 55-inch screen, which will offer crystal clear images at the ideal viewing distance and all angles. This is also something console gamers will love. The screen has minimal bezels on either side, which gives you a more immersive experience. The added sliding soundbar makes for crisp audio and dynamic sound that makes content come to life.
Samsung The Serif Series 108 cm (43 inches) 4K Ultra HD Smart QLED TV QA43LS01TAKXXL
All TVs don't have to look the same. This is one of the unique looking TVs out there; it comes with an art canvas-like stand, a standout, white-trimmed side, making the TV look more like a 43-inch painting and less like an electronic machine. The 4K panel and the small side bezels go towards getting you immersed in the content. The style of this TV is something out of the ordinary and will add a different feel to wherever you place it in your home. The TV has a stand that lets it stand on its own accord, setting it apart from the competition. The TV also supports HDR10 content, which can make for stunning looking games. All in all, this TV gives you a unique design and a good viewing experience.
Sony Bravia 164 cm (65 Inches) 4K Ultra HD Smart Android LED TV 65X7400H
For users who want the top of line features, a high-end display and good sound quality, this option from Sony Bravia is the right pick. The screen on this TV is a 4K Ultra HD screen, one of the best screen configurations for 65-inch TVs. Content on this TV will look alive and vibrant, while the sound output will be dynamic and rich. This smart TV comes with small side bezels, which make for more immersive viewing and gaming experiences. You can hook up various sources to the TV and switch between them on the fly.
LG 164 cm (65 inches) 4K Ultra HD Smart IPS LED TV 65UM7290PTD
This 65-inch, 4K Ultra HD TV from LG comes with loads of attractive features. The most prominent of the lot is the 4K display. Some other features include a minimal bezel screen, AI ThinQ enhancing technology, DTS Virtual-X powered sound, all of which provide you with an immersive experience. The smart TV gives you access to a range of streaming platforms and also the ability to surf the web. Since it has a wide viewing angle, you can enjoy content on it from anywhere in your room. LG also claims that the TV has true to life colour accuracy, which should make the content pop.
Vu 164cm (65inches) Cinema TV Action Series 4K Ultra HD LED Smart Android TV 65LX
Here is a TV with a major focus on the visual presentation of movies and content and sound delivery. The TV comes with a 4K resolution and supports HDR10, which is great for viewing all TV shows and movies, especially if you have 4K copies. Games also look stunning on an HDR10 screen. The sound on this TV is produced by a 100W soundbar and 6 JBL speakers which combine to give you a dynamic sound experience. The 4K display on the TV is not only great for viewing all the OTT platforms but is also a good panel for high-end gaming, on any platform. With the near bezel-less design on the TV, you're going to have a great time playing games or viewing content on this screen.