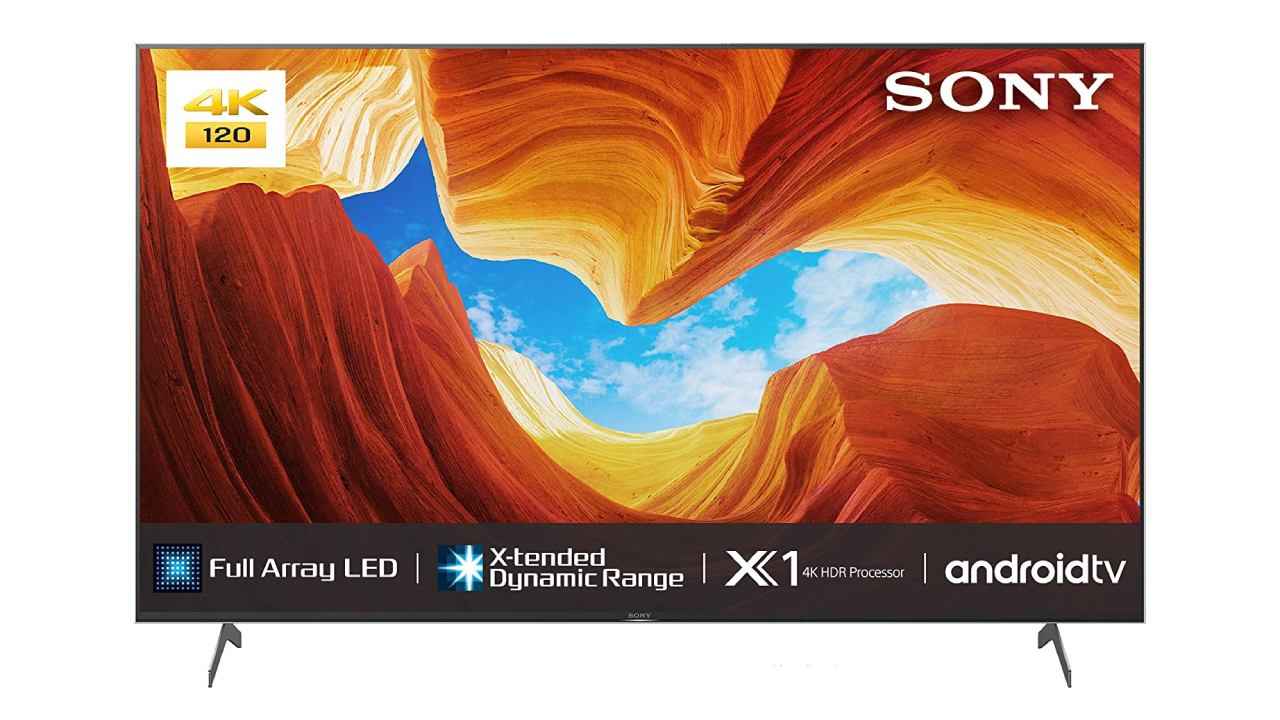 With the gaming culture growing at a rapid pace, many people now look for TVs predominantly for a great gaming experience, if not solely for that. When you play immersive console games, you require big TV screens with good refresh rates and a dynamic color range to make it a smooth, fast and color-corrected experience. The second thing you need to keep in mind while looking for the perfect TV for gaming is the number of HDMI ports the TV has for you to connect the gaming consoles and Blue-ray, speakers if required. The third thing you should look for is the sound quality of the TV as it is imperative to make the gaming experience complete. Here are four options available on Amazon that are best suited for this particular need.
LG 55NANO80TNA
If you want good picture quality when you play games on the TV, this model from LG should do justice to your needs as it uses a unique Nanocell technology. With thousands of nanocells emitting light on the panel, you can expect to enjoy more accurate colour renditions and brightness. Another special feature of this 55-inch 4K UHD TV is its 2.0ch speakers, which should give you an immersive gaming experience as you will be able to get an experience somewhat similar to surround sound. Finally, the TV has four HDMI ports at the back for you to connect your gaming consoles with ease.
Samsung UA55TU8000KXXL
In today's world, bezels have become a big no-no. Here is a 55-inch 4K UHD TV from Samsung that has a virtually bezel-less design, which means, you will be able to enjoy a truly immersive gaming experience. It uses the 4K Upscaling technology to further enhance the picture quality with respect to the contrast ratio and HDR. Now, you will be able to enjoy watching the colours of your game pop on the screen just the way it was meant to be. At the back, it has three HDMI ports for you to connect your gaming console and additional speakers to complete your gaming setup.
LG OLED55B9PTA
If you want a clean gaming setup, then you might as well get rid of those additional speakers, but then you will have to compromise on sound quality. Well, you won't have to do that with this 55-inch 4K UHD TV, as it has powerful inbuilt speakers that deliver a 40W sound output. Moreover, it uses Dolby Vision-Atmos technology to ensure that the sound output is in sync with the video. And guess what, this is an OLED TV, which means the visual output will be much better than a regular LED TV. Thanks to the four HDMI ports given at the back, you can easily set up your gaming station with multiple consoles if you want.
Sony Bravia OLED TV KD-55A8G
The A8G from Sony is an OLED TV with support for a 4K resolution, HDR and Dolby Vision support and a game mode to reduce input lag. The TV is powered by Sony's X1 Extreme processor to give you detailed and realistic picture quality. The TV can auto detect a gaming console and change the settings appropriately. The TV boasts of Sony's Acoustic Surface technology which makes the entire display of the TV the speaker for an immersive audio experience. The TV has four HDMI ports which are more than enough for you to connect your gaming console and other devices.
Sony Bravia 55X9000H
If you are into playing games with fast-paced action sequences, then this TV from Sony is an ideal option to consider, as it supports refresh rates up to 100Hz. This should deliver a stutter-free experience with no lags. Moreover, the 55-inch 4K UHD display uses X1 4K HDR processor and X-Tended Dynamic Range Pro technologies to deliver an enhanced visual output with respect to colour accuracy. On the back panel, it has four HDMI ports, using which you can connect multiple gaming consoles and additional speakers to have a complete gaming setup.
Samsung QA55Q70TAKXXL
Here is a TV from Samsung that won't fail you with its visual quality, as this 55-inch 4K UHD TV uses a special Wide Colour Enhancer technology to improve the colour quality of the final output. This way, you should be able to enjoy the graphics of your game in the truest manner. It has four HDMI ports at the back, enabling you to connect multiple gaming consoles simultaneously. You can even plug in a hard disk to the TV using any of the two USB ports to play games right off your hard disk, as the TV can be used as a PC monitor as well.