JioGamesWatch has been launched in India by Mukesh Ambani led Reliance Jio. It allows streaming games online through any type of device with any connection type.
JioGamesWatch is the new streaming service which has been introduced under the JioGames platform in the country. Through this new feature, users will be able to stream and watch games through various devices. This feature of the platform has been taken live to compete with the already available streaming apps and platforms like YouTube, Twitch etc. It will be targeting the gaming audience to stream live games and watch them with others. It also comes with features like videos on demand.
Here is more about it:
JioGamesWatch: What You Need To know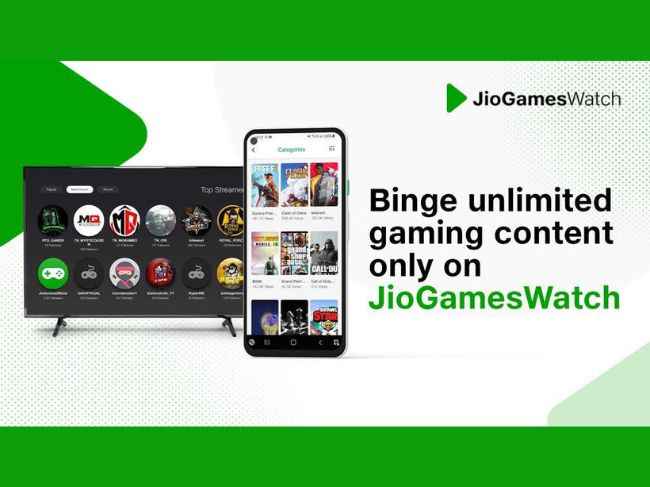 JioGamesWatch is the latest new feature only available for use in the JioGames app. It will be available on Android, iOS and STB. The feature will compete with streaming platforms that allows users to play, watch and stream live games with their chosen audience and public using the app.
Gamers can find video-on-demand streams as well through this feature. The app can also be paired with Jio set-up box to use.
JioGamesWatch will only function on the JioGames app on Android and iOS. With the help of this feature, users can stream their gaming videos through multiple devices with even low latencies and showcase their gaming content to millions of viewers. Users can also join community sports events through this.
Jio said they have introduced this feature to provide a new user experience to the gaming audience of the country. It caters to their likes and preferences with regards to the current gaming trends.
The platform is available in high definition (1920x1080p and 1280x720p). The company claims a lag free and smooth streaming experience.
For more technology news, product reviews, sci-tech features and updates, keep reading Digit.in