Highlights:
ISRO will choose three 9th standard students for a two-week special programme.
Chosen students will get to meet eminent ISRO scientists and tour various ISRO labs and facilities.
ISRO will pay for the transportation and accommodation of the chosen students.
Registrations for the programme are currently open and close on April 3.
The Indian Space Research Organisation (ISRO) has quietly launched a special programme for school students called "Yuva Vigyani Karyakram". Shortened to "Yuvika" or also referred to as Young Scientist Programme, the new ISRO initiative will play host to a small selection of young high school students aspiring to become scientists during their summer holidays in May. Registrations are currently open and close on April 3.
The space agency will invite three chosen students from each state or union territory for a two-week-long all-expenses-paid tour to an ISRO centre, where they will get a chance to be included in exclusive talks, meet and hear from eminent scientists, and tour labs and other ISRO facilities. The programme is limited to students who have completed the 9th standard of school and are currently waiting to start the 10th standard.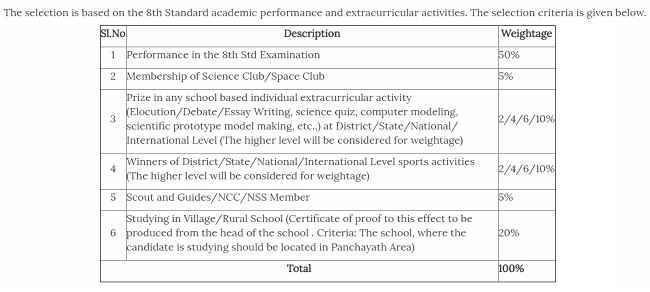 Though the national space agency has arranged this special programme for young space science-inclined students in an effort to "catch them young" and encourage them to study space science in the future, ISRO has a few conditions, which are mentioned on the online registration page. ISRO will choose three students from each state or union territory in the country for the programme based on their performance in the 8th standard and other related academic parametres.
"Students belonging to the rural area have been given special weightage in the selection criteria. In case there is tie between the selected candidates, the younger candidates will be given priority," ISRO clarifies. "The selected students will be accommodated in ISRO guest houses/hostels." In addition to paying for the students' transportation and accommodation, ISRO will pay for the train fare of one parent or guardian accompanying them on their journey to the ISRO centre.
Useful links:
ISRO Yuvika Information Page
ISRO Yuvika FAQ page
Related Read:
Mission Shakti: PM Modi wants draft space doctrine prepared around ASAT missile: Report
Mission Shakti: India demonstrates anti-satellite (ASAT) weapon, becomes fourth space warfare-ready country