Hurrah! NASA's InSight has made it to Mars safe and sound. According to the American space agency, the rover touched down on Mars surface at 1:22 AM IST today after taking a fiery journey through the planet's challenging atmosphere for six straight minutes. NASA has published the first 'selfie' taken by the rover as part of a systems check. The rover was launched by NASA on May 5 from California and has since been travelling to Mars.
Though the first image was sent back just seconds after touchdown, the mission controllers over at Jet Propulsion Laboratory were curious to know if InSight's solar panels had deployed. According to mission plan, they deploy sixteen minutes after the landing. To confirm this, engineers had to wait five and a half hours for Mars orbiter Odyssey to fly overhead and send back visual evidence. This is critical because, unlike Curiosity, InSight is almost purely solar-powered.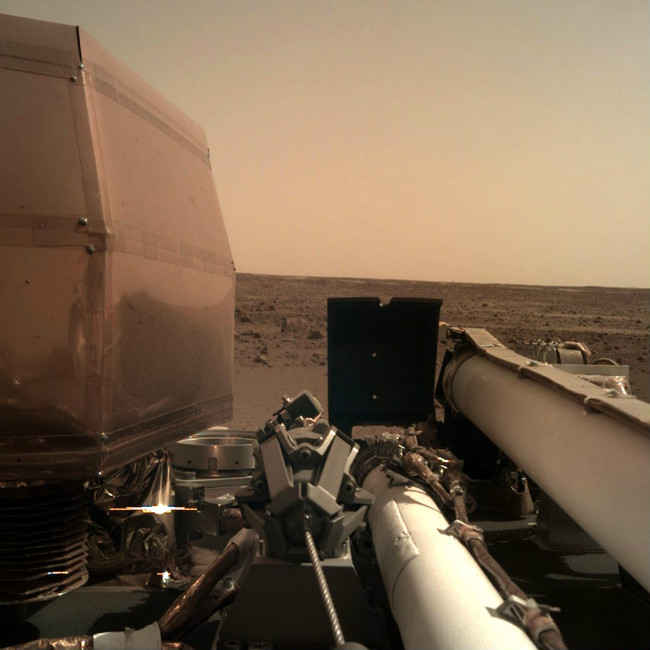 Not your everyday selfie
"We hit the Martian atmosphere at 12,300 mph (19,800 kilometers per hour), and the whole sequence to touching down on the surface took only six-and-a-half minutes," commented Tom Hoffman, InSight Project Manager at JPL. "During that short span of time, InSight had to autonomously perform dozens of operations and do them flawlessly — and by all indications that is exactly what our spacecraft did." Click here to read more about InSight's torrid journey through Mars' atmosphere.
InSight will spend its first week on the Red Planet undergoing some testing before extending its 5.9-foot robotic arm for clearer images of the landscape. Once that's complete, the rover will set down a number of geological instruments on the red, dusty surface and drill into the planet's interior. "Today, we successfully landed on Mars for the eighth time in human history," commented NASA Administrator Jim Bridenstine. "InSight will study the interior of Mars, and will teach us valuable science as we prepare to send astronauts to the Moon and later to Mars." Read more about InSight's instrument setup here.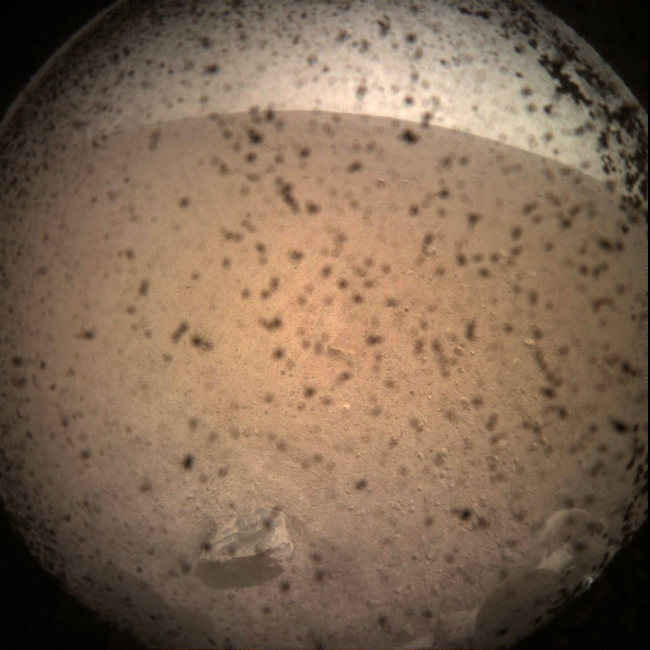 InSight can be seen on the lower right corner
Inline and cover image courtesy: NASA