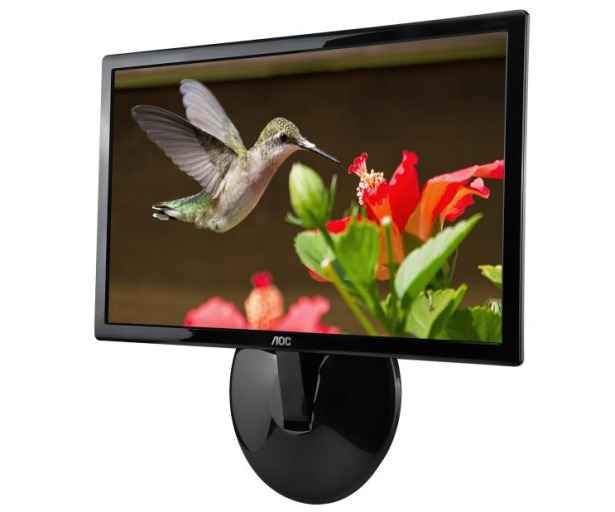 AOC is known for its quality displays and sleek form factors, and its new Aire Black range is no exception. They have what AOC calls a "super-ultra-thin frame" of just 1.29 cm, and are WLED-edge lit monitors. Apart from being "glossy piano black" however, they are very similar to the recently India-launched Razor LCD series, with the same thickness and a similar design. They have been launched in numerous global markets in three sizes – 20-inch, 22-inch, and 23-inch.
The new models are expected in the Indian market soon, and with AOC's aggressive pricing, we can expect the pricing to closley approximate the global rates : the 20-inch AOC e2043Fk (1366x768) is priced at $129 ~ Rs. 5,950, the 22-inch AOC e2243Fwk (1920x1080) goes for $149 ~ Rs. 6,750, while the 23-inch AOC e2343Fk (1920x1080) will retail at $179 ~ Rs. 8,150. The 22-inch AOC e2243Fwk model is already listed on the AOC India website, though it seems possible all three monitors might be released under the Razor LED series in name here, and, without the glossy black!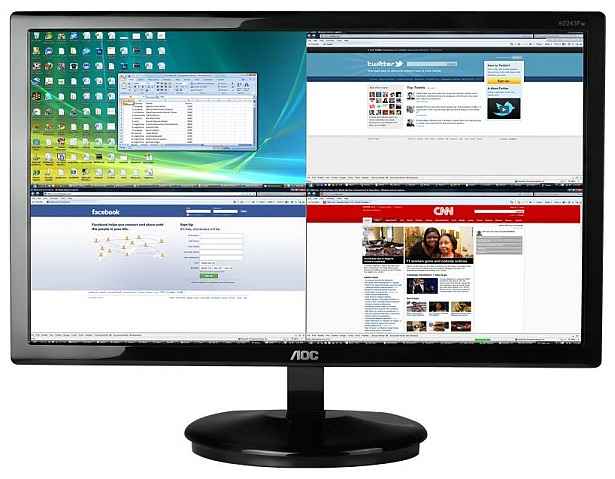 [RELATED_ARTICLE]The monitors bears a built in VESA-mount for wall-brackets, and just like the Razor LCD series, also feature thin bezels, perfect for multi-monitor Eyefinity setups. Each Aire Black monitor also offers built-in software called Screen , for native control of up to four desktop workspaces on a single screen.
The other features of the new AOC Aire Black range include a breezy 5 millisecond response time, a Dynamic Contrast Ratio (DCR) of 50,000,000:1, DVI-D with HDCP and RGB D-sub input (sadly, no HDMI), as well as EPEAT Gold Certification assuring superior power-efficiency of 15 watts an hour.