Nvidia has announced its flagship singe-GPU graphics card in the new GTX 600 series. Bearing the Kepler GPU, the GeForce GTX 680 GPU is based on TSMC's 28nm manufacturing process. It houses 3.54 billion transistors, supports DirectX11.1 and PCI Express 3.0 which gives double the bandwidth of PCI Express 2.0.
The GTX 680 (check out our review) has been priced at $499, or roughly Rs. 26,000. We wonder what price Nvidia and its partners will bring it at when they launch it in India. AMD's single GPU offering, the Radeon HD 7970, is available for roughly Rs. 38,000.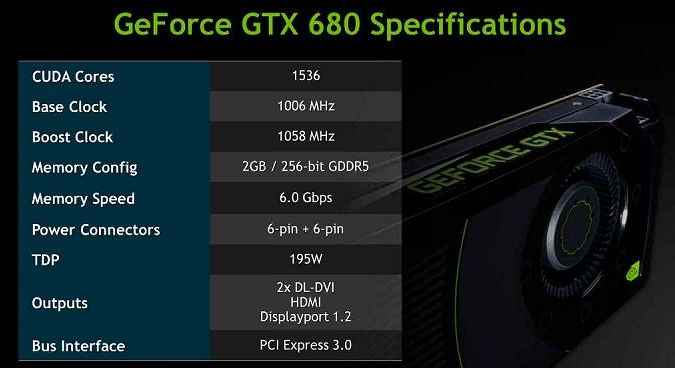 Nvidia GPU Boost is a technique which dynamically boosts clock speeds based on the workload of the game and the headroom available. It not only changes the clock frequency but also the GPU voltage. In principle it looks somewhat similar to Intel's Turbo Boost technology.
Adaptive VSync is another innovation that Nvidia has introduced with the GTX 680. Normally when your VSync is on, as soon as the frame rate drops below 60 FPS, you experience a stutter. With Adaptive Vsync, the Nvidia card automatically switches off the VSync when the frame rate falls below 60 FPS, thus reducing unwanted stuttering.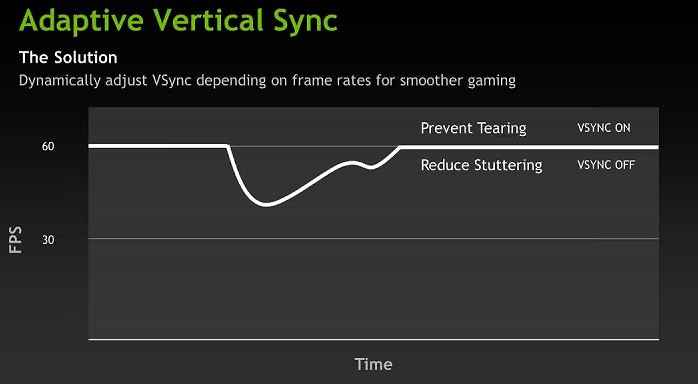 Fast Approximate Anti-Aliasing or FXAA has been added as an option in the Nvidia Control panel, so you can switch it on and get a 4x AA image quality without a performance hit.
Another AA feature introduced is called TXAA. There are two levels - TXAA 1 and TXAA 2 and according to Nvidia, with TXAA 1 enabled you can get an image quality similar to 8x MSAA but with a performance hit equivalent to 2x MSAA. On the other hand TXAA 2 will give you the image quality better than 8x MSAA with a performance hit equivalent to 4x MSAA.
3D Vision Surround Sound can be supported on a single GTX 680. It has four display out ports - 2xHDMI, 1xDVI and 1xDisplayPort, so you can connect a 3-monitor system for gaming and have one monitor for your work.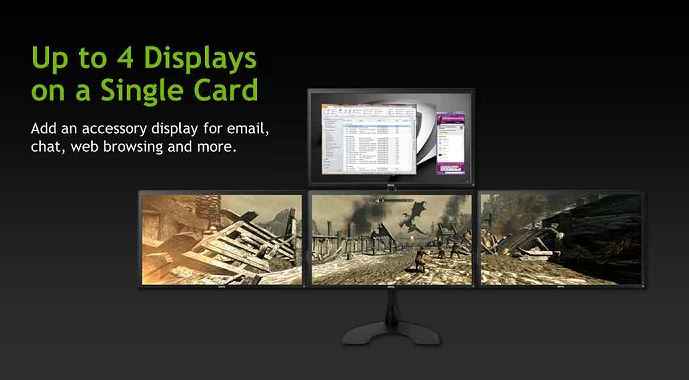 Apart from these new technologies, the card has managed to keep its TDP lesser than the
GTX 580
. The card comes with two six-pin power connectors with a maximum TDP of 195 Watts which is much lesser than the 250W seen on GTX 580. The memory bud width has come down from 384-bit (in GTX 580) to 256-bit.
Here is a video where Ujesh Desai, VP Corporate Marketing Nvidia, introduces the latest features in the GTX 680