Nvidia RTX 3050 4GB variant could launch in the coming months. Nvidia is also working on a low powered RTX 3050 8GB variant.
Are you tired of overpaying for an entry-level 8GB Nvidia GPU with barely enough RT cores to deserve the title of RTX? Well, the good news is that you can overpay for the same RTX 3050 GPU but now with just 4GB VRAM instead of 8GB. Enter the Nvidia RTX 3050 4GB variant, a brand new upcoming GPU based on the GA107 die, which is primarily used in laptops.
The 4GB RTX 3050 will probably go on sale for around $199. However, the recently launched RTX 3050 8GB GPU had an MSRP of $249 or Rs 18,688 but it instead retails for around Rs 40,000 or $532 in India. Nvidia is also preparing to launch another RTX 3050 in addition to the 4GB variant, one based on the same GA107 die but equipped with 8GB VRAM to lower the TDP requirement by 15W, the report claims.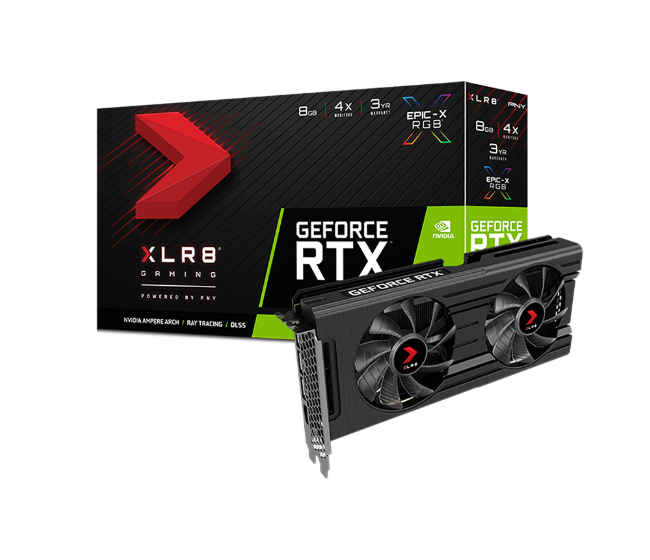 Nvidia RTX 3050 4GB GPU Launching Soon
In terms of specs, the Nvidia RTX 3050 4GB version will likely feature a 128-bit bus, PCIe 4.0 x8, and around 10.5% fewer Cuda cores compared to the 8GB RTX 3050 variant. These leaked specs still put the upcoming 4GB RTX 3050 at an advantage over its potential rival, the AMD Radeon RX 6500 XT, which features a 64-bit bus and PCIe 4.0 x4.
As for the RTX 3050 8GB low powered variant, Nvidia will likely market it to crypto miners. With a rise in electricity prices across several areas in the world, a low-powered GPU with 8GB VRAM can find a huge audience.
Reviews lauded the RTX 3050 8GB over the Radeon RX 6500XT but Nvidia seems bent on taking the only remaining advantage from AMD and that's the GPUs low price. It is a mixed bag of news mainly because 4GB VRAM isn't nearly enough to enable Ray Tracing in modern AAA games. In fact, it's not even enough to run modern such games at high graphical preset in the first place.
On the other hand, after years of uncontrollable GPU price inflations, PC gamers just want something cheap that's in stock. So the bar for Nvidia is quite low and such is the devastating reality of PC gaming in 2022.
Tags:
Nvidia RTX 3050 4GB launch
Nvidia RTX 3050 4GB price
Nvidia RTX 3050 4GB specs
Nvidia RTX 3050 4GB details
4GB Nvidia RTX 3050