#IBMCodePatterns, a developer's best friend.
#IBMCodePatterns provide complete solutions to problems that developers face every day. They leverage multiple technologies, products, or services to solve issues across multiple industries.
Click here to know more
Advertisements
Intel totally pulled one over AMD today as they unveiled the new Core X-Series Processors (Code named - Basin Falls) at COMPUTEX 2017 with the flagship processor having a massive 18-cores and 36-threads, that too for a lucrative price of $1,999. Up until now, AMD seemed to have the better SKU (according to rumours) with the Ryzen 9 1998X which is supposedly a 16-core 32-thread ThreadRipper processor but with this release Intel sure has leapfrogged over AMD in the CPU core race. This new processor series will stand right alongside the existing lineup from Intel and will use the new LGA 2066 pin socket which will be present on X299 motherboards. Compared to the previous Broadwell-E processor from 2016, this is a massive upgrade in terms of the number of cores being delivered for much better price point.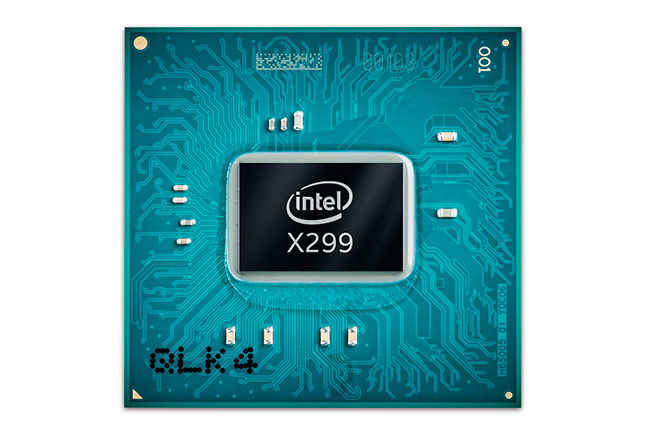 Skylake-X X-Series Processors
These are the Skylake-X processors unveiled so far for the upcoming LGA-2066 X299 platform.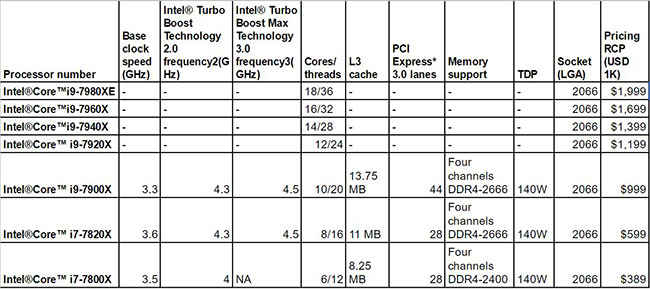 Kabylake-X X-Series Processors
These are the Skylake-X processors unveiled so far for the upcoming LGA-2066 X299 platform.

Intel Core X-Series Overview
You've all read rumours about the new platform so far but nobody knew that Intel had anything with more than 12 cores. Every rumour so far has only mentioned the Core i9-7940X and the Core i9-7920X being the high-end SKUs. However, a flurry of leaks last night revealed a teensy bit more about the actual lineup. Some of the fellow journalists we spoke to were unaware of the 16 and 18-core SKUs. And a few more believe than Intel pulled this off over the last two weeks since AMD's ThreadRipper announcement.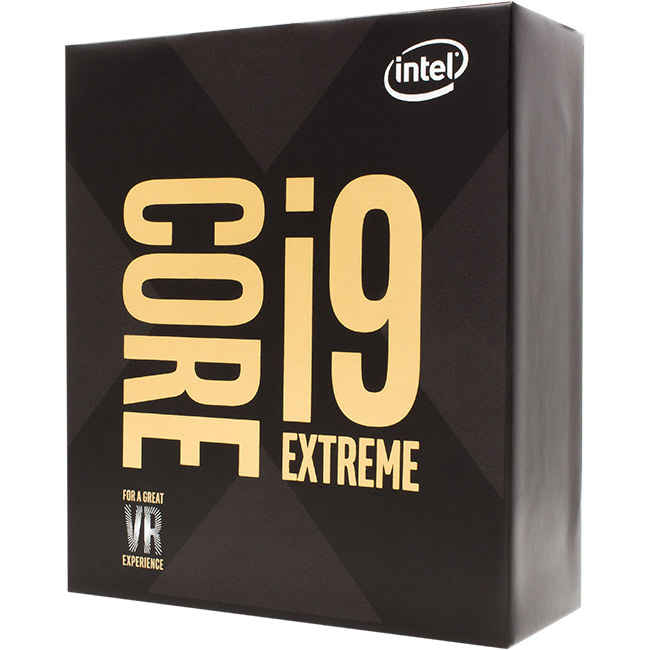 Since the entire line up of Skylake-X and Kabylake-X use the LGA 2066 socket, you have a wide variety of SKUs with a wide core count spread to choose from. This makes the platform very scalable. The Core X-Series will ship with the latest iteration of Intel Turbo Boost Max Technology 3.0. Essentially, Intel Turbo Boost Max Technology 3.0 improves single and dual-core performance in the X-series processors by clocking the very best cores to a much higher clock speed. As of now, this seems to be limited to the two best cores on the CPU die. It goes without saying that these will run on the new X299 platform which replaces X99. Intel claims that the new Core-X Series will offer 10 percent faster multi-threaded performance and 15 percent faster single-threaded performance as compared to the previous generation.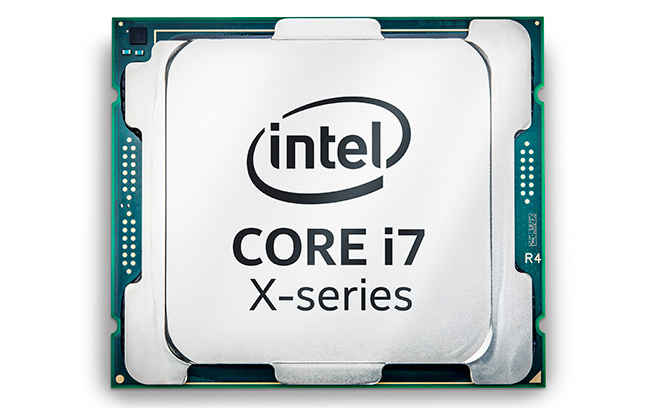 As is with the Extreme platform under Intel's hierarchy, the X299 platform will feature quad-channel memory which works out in favour of multi-threaded applications. Another improvement is that of the smart-cache hierarchy. These new processors will have a slightly different distribution i.e. the shared cache memory will be reduced in favour of a greater private-local cache by enlarging the Mid-Level Cache (MLC) and the shared Lower-Level Cache is being retained but since core count is greater, the amount of memory that each core gets is reduced. However, the shared LLC is now non-inclusive so that words out better in the end of the day.
The top SKUs in the lineup boast of up to 44 PCIe lanes to play around with so motherboards will now have a lot more interconnectivity ports that can run simultaneously rather than being multiplexed.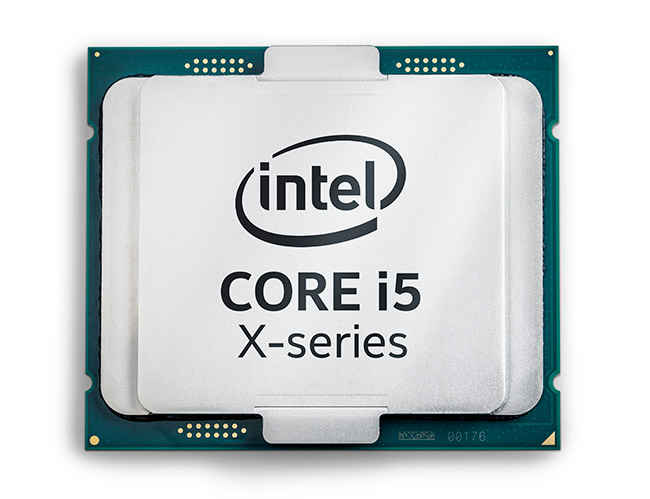 Intel Core X-series Processor Overclocking improvements
With Extreme edition CPUs comes the potential to achieve even greater overclocking headroom since these happen to be the best-binned chips. Most of the overclocking action, however, tends to happen more in the enthusiast lineup i.e. the 7700K, 6700K. With the Core X-series, the platform will allow for AVX-512 ratio offset and memory controller trim voltage control. This allows overclockers more parameters to tweak while trying for better stability at higher clocks.