Vostro 3501
Popular tech to stay connected anywhere. Save more on exciting Dell PCs.
Click here to know more
Advertisements
CORSAIR, a brand known for their PC gaming peripherals and enthusiast components, is bringing the tempered glass design in a smaller form factor with their newly released Crystal Series 280X RGB and Crystal Series 280X MATX PC cases. Both models sport tempered glass panels in the front, side as well as the roof of the PC. The Crystal Series 280X RGB is illuminated by two LL120 RGB fans, each of which features sixteen RGB LEDs. It also boasts a CORSAIR Lighting Node PRO digital RGB lighting controller which can be paired with the iCUE software to allow customizability according to the users' choice. The company claims that the PC case allows sufficient airflow which can effectively cool multi-core, multi-GPU systems.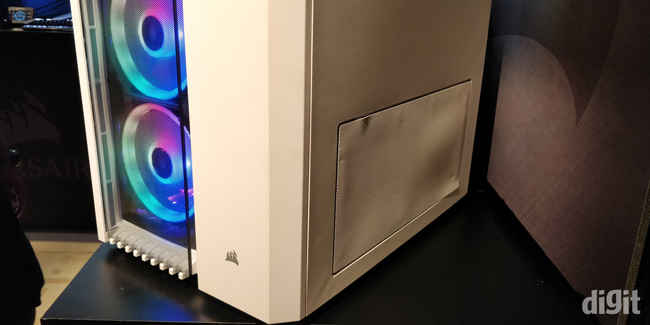 The Crystal Series 280X RGB also offers a considerable amount of features under the hood of the tempered glass panels. It sports a dual-chamber design that allows your system's main hardware like the motherboard, CPU and graphics card to be kept on display. The core hardware of the system is cooled by up to six cooling fans and it has support for multiple 240mm liquid cooling radiators. However, users must remember to check fan and radiator compatibility.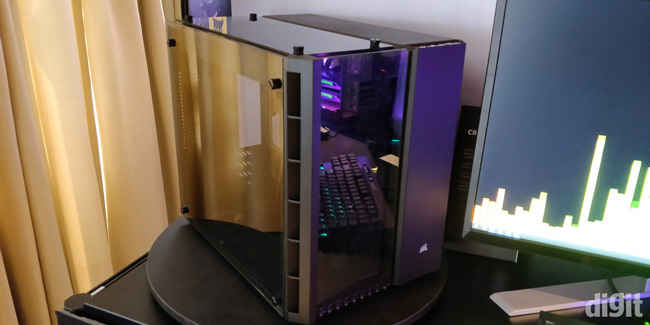 The power supply, drives and cables are hidden in the rear chamber and allegedly features plenty of room for cabling, allowing beginners to install cables in a clean manner as well. The dual-chamber also allows installation of substantial system storage, according to CORSAIR, with enough room for up to two 3.5inch drives and up to three 2.5inch drives. The company claims that the full coverage dust filters in the front, roof and floor of the case which ensures that the PC looks its best long after the build expires as well.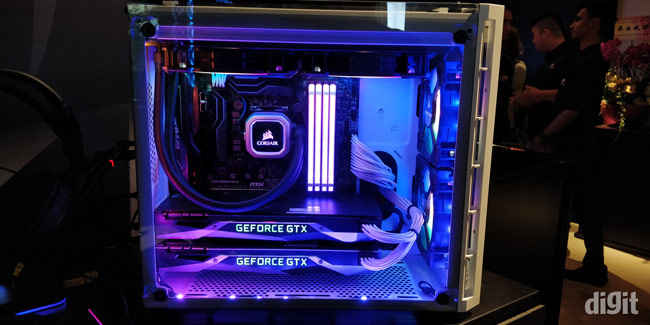 The Crystal Series 280X RBG pairs up with the CORSAIR iCUE software which the user must install on their system if they want the ability to customise the lighting. The software allows the users to choose colours beyond R, G and B and sync the lighting across all the compatible CORSAIR products. The custom lighting can be set to react to your PC's temperature as well. The CORSAIR Lighting Node PRO digital RGB lighting controller is included and allows you to connect and synchronise all six CORSAIR RGB fans and four CORSAIR LED lighting strips.
The Crystal Series 280X variant comes with two CORSAIR 120mm cooling fans for those who prefer not having the RGB look. Both variants are available in black or white colour options. The two variants are available worldwide through authorized CORSAIR retailers and distributors and offer a two-year warranty.