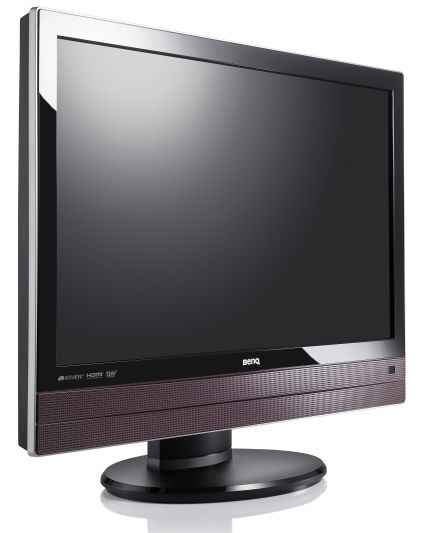 If you have a thousand gadgets and want a 'one-screen-to-rule-them-all', BenQ's new SE2231 might be just what the doctor ordered.
The 22-inch widescreen fullHD (1920x1080 pixels) LCD monitor comes with more input ports than you could ever imagine. The device has ready ports for HDMI, D-Sub, Component, Composite, S-Video, DVI audio and PC audio. And although there's no direct DVI port, you could always use a converter to fit it into the HDMI or VGA slot. With that many slots, you could connect your set top box, a couple of video game consoles, your PC and DVD player at the same time!
And if you aren't happy with the output of the dual 3-watt speakers, the SE2231 also has an easy-to-access headphone jack.
As suggested by the fullHD resolution, the aspect ratio is 16:9, with a contrast ratio of 10,000:1. A response time of 5ms should be enough for most video games too.
BenQ has even thrown in a few picture-enhancement technologies, with four standard picture modes (Dynamic, Standard, Cinema and Personal) as well as de-interlacing and noise reduction.
The best part, though, is the remote control that comes packaged with the device. Now you can sit back and enjoy all your favourite videos and even watch TV!
Speaking of televisions and set top boxes, BenQ's introductory offer for the device includes a new DTH connection (although the brand hasn't been specified), installation and six months subscription – all for free! This one is valid till stocks last, so better rush if you want to snap it up.
So, the big question: How much damage would your wallet have to endure? BenQ's asking for Rs 16,999 – not a bad deal considering the freebies that come with it.