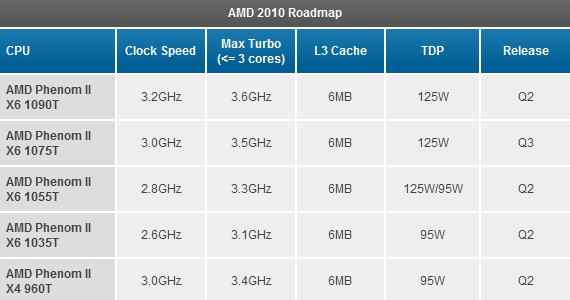 AMD has been waging a long-standing battle on multi-core technology with Intel for market share and capitalization. The latest battle has pitted AMD's Phenom II X6 with Turbo Core technology against Intel's Core 2010 series of desktop models.
AMD seems to have an edge over Intel in terms of scalability and uniform chipset architecture across all platforms and hence making the Phenom II X6 processors backward compatible with existing AM3 and AM2 sockets. The other significant advantage is the same power requirements as the existing Phenom II X4 processors.
With a less complicated overclock mechanism, AMD has docked the clock speed of three out of six cores and boosted the clock speed of the remaining three cores with higher input voltage limits to ensure optimized performance under increased workloads.
Although, both the X4 and X6 configurations look noteworthy, the price-list being still undercover is a major disappointment.