Xiaomi seems to be working on bringing some new changes to its mobile operating system ecosystem with the latest build of MIUI's China Developer ROM. As per XDA Developers, the company is working on a new app called Mi Health, which is said to be available only in MIUI China Developer 9.7.23 beta build. This new app could end up replacing the currently available Mi Fit app but nothing is confirmed yet. The company's File Manager app could also be revamped soon as XDA Developers found that in the latest MIUI beta, its interface design is changed and there are multiple new features.
Starting with the new Mi Health app, it apparently doesn't work with a non-Xiaomi device but one can install it as a system app, if your device is running MIUI. The fitness app would enable standard fitness tracking features like step count and it is also said to have a sleep monitoring feature that can apparently track sleep in the background.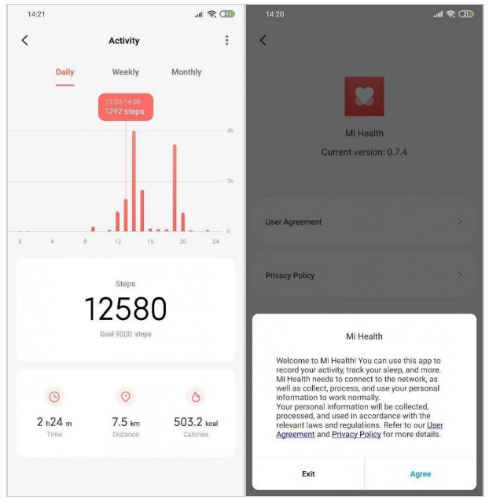 As per the report, the new app also enables tracking of menstruation cycles and setting exercise goals. It is touted to display Health Scores based on the user's activity and this score would be based on one's sleep, step count, and BMI (Body Mass Index). In addition, the app is said to recommend increasing set goals once the user starts achieving the current ones consistently.
Coming to Xiaomi's refreshed File Manager app, the report states that, with the upcoming overhaul, the app could feature a cleaner interface with text replacing icons and softer colours. The visual elements are also touted to be flatter and follow a more materialistic design. The app will also show available storage at the bottom of the page in a simpler manner as opposed to the pie chart, which is currently used to show available storage.