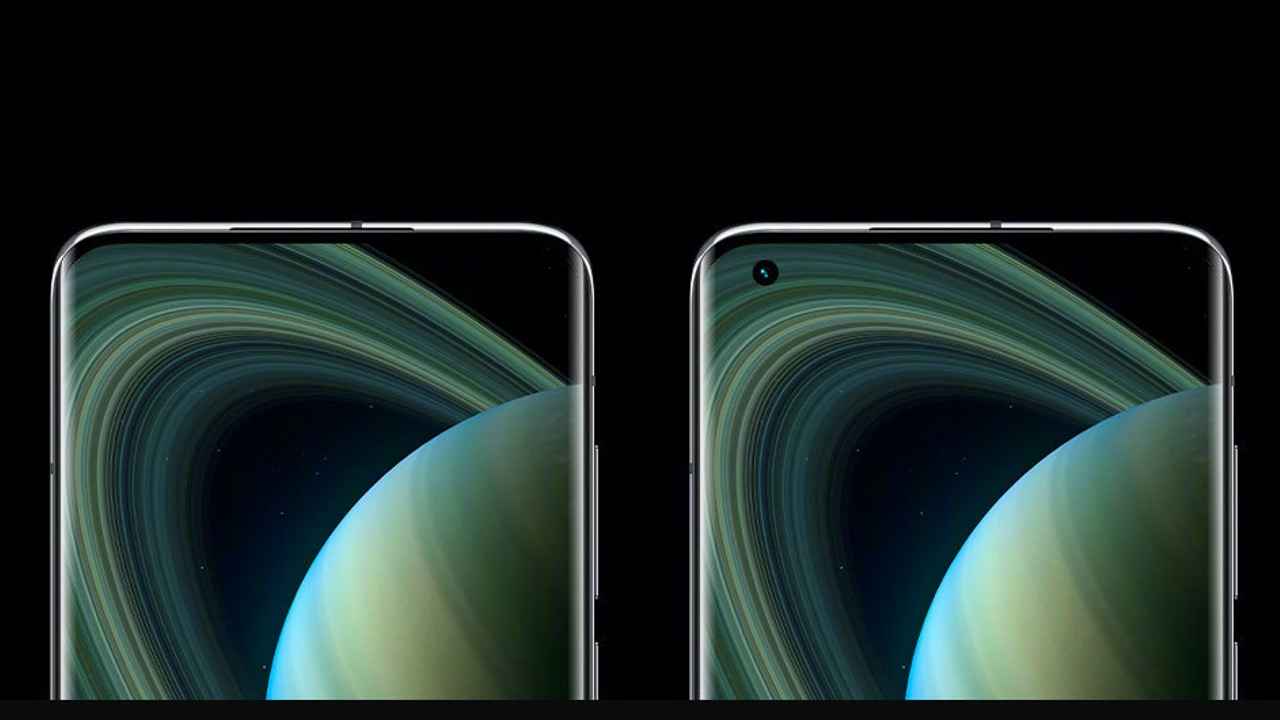 HIGHLIGHTS
Xiaomi announces breakthrough with its 3rd gen under screen camera tech

Xiaomi set to mass produce in-display cameras from 2021

ZTE Axon 20 5G with world's first in-display camera system launches on September 1
Xiaomi has announced a breakthrough in its under-display camera technology and has officially revealed the third-generation under-screen camera technology. Xiaomi isn't the first company to reveal its in-display camera tech as ZTE has already announced the launch of the ZTE Axon 20 5G on September 1.
In-display cameras are the next big thing to look out for in smartphone development. For a while, different smartphone manufacturers have found it increasingly hard to minimise the bezels while retaining the selfie camera upfront. This birthed the concept of differently sized notch cutouts which is like a way around and not entirely an innovative feature.
Xiaomi President Shou Zi Chew posted a video on Twitter, showing off the company's new third-generation in-display camera system that seems to be fitted in a modified Mi 10 Ultra.
We're proud to present the latest masterpiece from our Xiaomi engineers: 3rd Generation Under-Display Camera Technology! True full-screen displays are just around the corner! We're planning on putting this into mass production next year. Stay tuned! #InnovationForEveryone pic.twitter.com/DrKeL8wZUg

— Shou Zi Chew (@ShouZiChew) August 28, 2020
Xiaomi 3rd generation under-screen camera: how does it work?
Xiaomi's new third-gen. in-screen camera system has achieved a breakthrough in "perfectly" hiding the selfie camera under the display without compromising on the display or front-camera quality. While the first generation of the company's in-screen camera setup wasn't shown-off to the public, Xiaomi did reveal the second generation back in 2019.
However, the second-generation camera system under the screen wasn't entirely perfected at the time as the pixel density surrounding the camera module wasn't in line with the rest of the screen quality. This was due to the lower pixel count around the camera module and now Xiaomi has had a breakthrough by its custom pixel arrangement and with certain camera algorithm optimisations, the company is ready to mass-produce the in-screen camera system.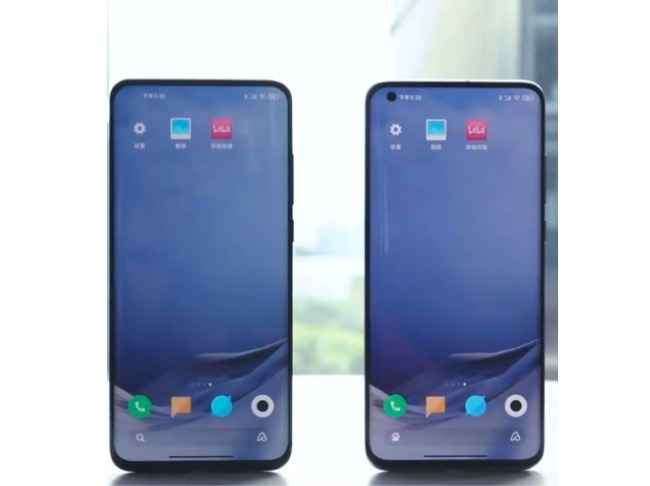 Xiaomi's solution for its under-screen camera technology allows the display to transmit light through the gaps in sub-pixels under the screen while retaining the RGB layout. The company claims it has doubled the number of pixels, both horizontally and vertically, and now the pixel density around the in-screen camera is the same as the rest of the display as it produces the same brightness, colours and sharpness.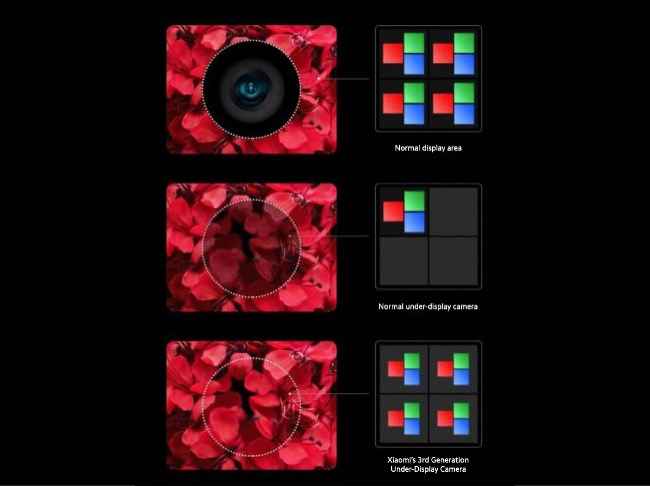 The company has also found a way to position more components under the sub-pixels to help in improving light transmission. Xiaomi says that its new third-generation under-screen camera technology doesn't sacrifice on the pixel density and matches the performance of conventional front-facing cameras.
Xiaomi also revealed that its under-screen camera system will reach smartphones by 2021.