Xiaomi is expected to launch a new Mi TV with voice control, an IoT enabled 360 degree surveillance camera, the Mi Band 3, an air purifier and possibly a suitcase.
Xiaomi is all set to launch its new devices for a "Smarter Living" at an event in Bengaluru today. The company has been teasing the launch of five new devices in India and has already hinted at the upcoming products. Xiaomi could announce a new smart TV that supports voice commands, a surveillance camera, a new fitness tracker, an air purifier and the fifth device could be a suitcase, which the company already sells in China. The event is slated to commence at 12PM IST today and one can watch the live stream right here from the video embedded below.
Xiaomi has been teasing an image for some time now and it says that one can find the devices in it. All the aforementioned five smart devices have been outlined in the image below. As per the image, the painting in the center might be one of the new Mi TVs from the Mi TV 4 series which was launched in China back in May. It could feature a Full HD or UHD panel and come with support for voice commands.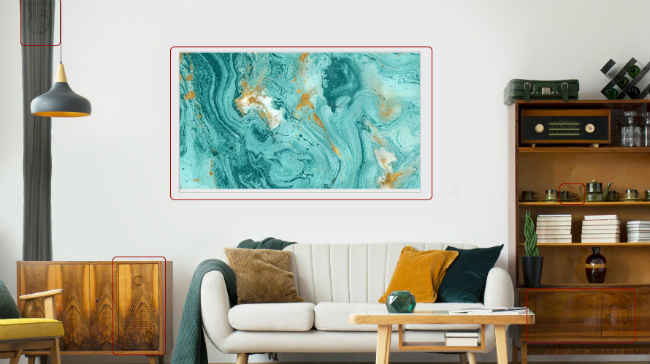 On the upper left, there seems to be an outline of a surveillance camera, which might be the Mi Home Smart Camera. If that is the case, then the camera is capable of capturing videos by 360 degrees. The new fitness tracker in the shelf on the right seems to be the Mi Band 3, which is also available in China. It is almost confirmed to launch today as Amazon is hosting a dedicated webpage for the device. The Mi Band 3 features a 0.78-inch OLED display panel with touch support and comes equipped with a heart-rate sensor and a triaxial acceleration sensor.
The air purifier spotted in the image might be the MiJia Air Purifier Pro that features an OLED display to show the current air quality in the room. Finally, the last device is speculated to be the Xiaomi Trolley 90 Points Suitcase, however the company has various models in this category and could also launch its other variant.