Xiaomi has posted a teaser image on its Weibo account, which shows a large letter 'S'
Xiaomi may be planning to unveil the Mi 5S smartphone in China on September 27. The company has posted a teaser image for an event on Weibo. The image shows a large letter 'S', hinting at the name of the device, which is expected to be an upgraded version of the company's current flagship, the Mi 5.
According to previous reports, the Xiaomi Mi 5S may feature the same 5.15-inch FHD display, like the standard Mi 5. However, it is tipped to be powered by Qualcomm's new Snapdragon 821 SoC, with 6GB of RAM. Further, the device might also offer 256GB of storage. In addition, it may offer a larger, 3490mAh battery and a USB Type-C port. A few days ago, a leaked image hinted that Xiaomi may use Qualcomm's Snapdragon Sense ID technology on the Mi 5S. Since this technology is able to work through different materials, it will be able to use almost any part of the device as the fingerprint scanner. So, manufacturers could even use the display itself as the scanner.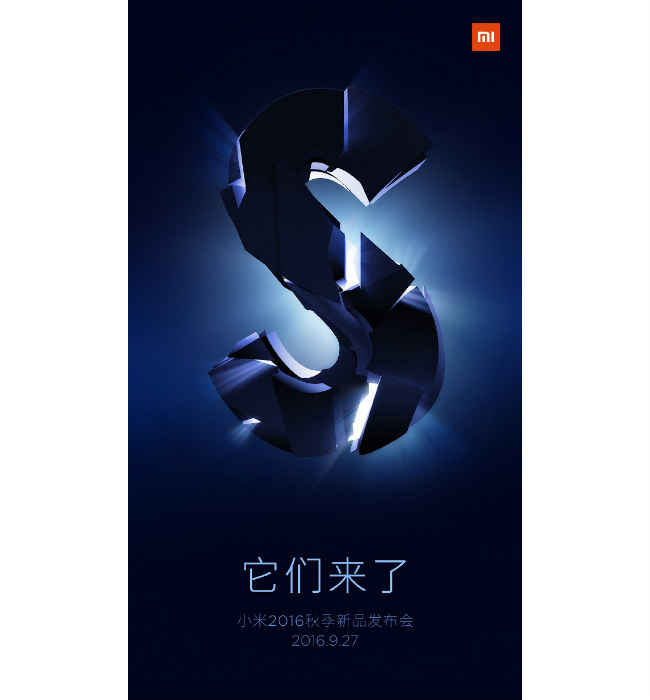 An upgraded version of Xiaomi Mi 5 might help the company compete better against competitors like the LeEco Le Max2, and the OnePlus 3, that offer up to 6GB of RAM. The version of the Mi 5 that is currently available in India offers 3GB of RAM.