The problems with Google's flagship smartphone, the Pixel 2 XL, seem to keep on piling up. After issues such as screen burn-in, clicking noise and so forth, some Pixel 2 XL buyers on at least two Reddit threads are complaining that the device they received has got no operating system installed. When they try and boot up the device, they are greeted with a blank screen with a message stating, "Can't find valid operating system. Device won't start." There is also a link that the user is advised to visit on another device. However, visiting the link doesn't seem to do much good as the error in question is not specified there. The Next Web got in touch with Google regarding the issue and an update to the original report reveals that the problem has since been rectified.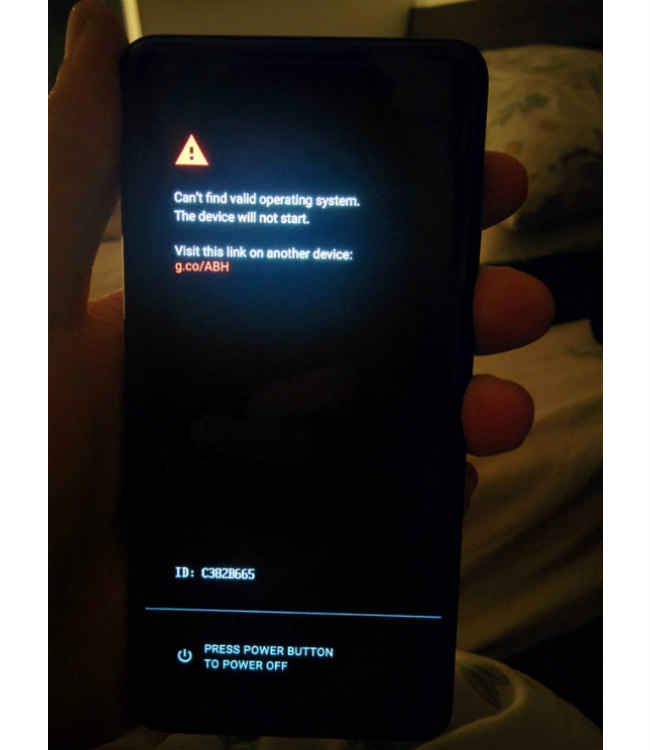 Image source: Imgur
It is not yet known how widespread the problem exactly is, but regardless, it isn't something Google would want. The Pixel 2 XL seems to be plagued with issues such as screen burn-in, randoms crashes when working with Android Auto, and an audio recording issue. The smaller of the two phones launched by Google, the Pixel 2 also seems to have its fair share of problems with users reporting abnormal noises coming from the device. Google has said that it will issue software fixes for Pixel 2 XL's screen and audio recording issues, as well as Pixel 2's clicking noise
The Google Pixel 2 and Pixel 2 XL were launched in India a few weeks ago. The Pixel 2 is priced at Rs 61,000 for the 64GB variant, while the 128GB variant is priced at Rs 70,000. The Pixel 2 XL costs Rs 73,000 for the 64GB variants and Rs 82,000 for the 128GB version.