With its flagship smartphones this year, Samsung decided to place the home button under the display while, the fingerprint sensor was moved to the back of the phone, beside the rear camera. With its next iteration of flagship devices, the company may move the fingerprint sensor back to the front of the phone. According to a report by Galaxyclub.nl, the company has filed a patent application for implementing a pressure sensitive fingerprint sensor inder the display.
As per the report, the patent is called Electronic Device for Supporting the Fingerprint Verification and Operating Method. The combination of the fingerprint sensor along with a pressure sensitive sensor allows it to make a distinction between 'normal' screen touches and a specific action to use the fingerprint sensor. The current crop of Samsung's flagship devices, namely the Galaxy S8, Galaxy S8+ and the Note 8 only feature a pressure sensitive home button behind the display.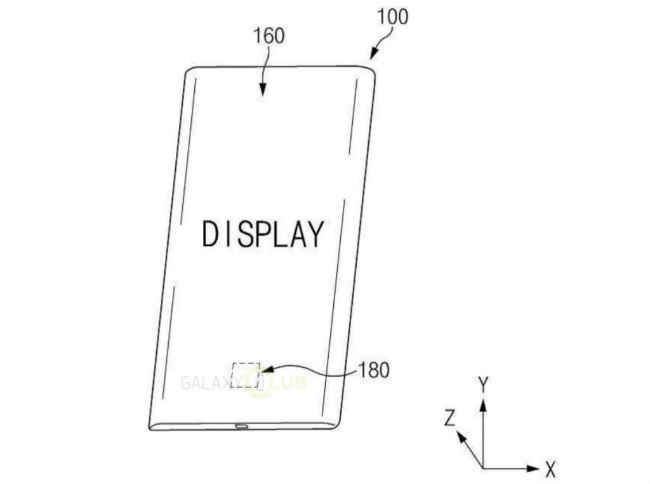 Previous reports have already suggested that Samsung is planning to bring the fingerprint sensor back to the front of the device starting next year. However, it is not yet known if the pressure sensitive, under display fingerprint sensor will first be utilised in the Galaxy S9 series or the Galaxy Note 9. KGI Securities' Ming Chi-Kuo stated that the Galaxy Note 9 will be the first smartphone from the South Korean company to feature a fingerprint sensor embedded within the display. He also adds that BeyondEyes and Samsung LSI are the two suppliers, and both have already shipped part samples to Samsung Electronics.
Apple was initially tipped to launch the iPhone X with an under display fingerprint sensor. However, the company instead decided to forgo TouchID entirely in favour of its FaceID tech. However, Qualcomm has demonstrated the technology already. Called Qualcomm Fingerprint Sensors, the technology is available in two variants, one aimed at being placed behind displays, and the other behind glass and metal. Qualcomm claimed that the Fingerprint Sensor for Display is the mobile industry's first commercially announced multi-function ultrasonic solution capable of scanning through OLED display stacks of 1200um. The Fingerprint Sensors for Glass and Metal are the first commercially announced sensors to scan through up to 800um of glass and up to 650um of aluminium. The technology was demonstrated during MWC Shanghai on modified versions of the Vivo XPlay 6.