Samsung usually releases its Galaxy Note series of handsets in August and this year too, it is expected to announce the Galaxy Note 10 series in the same month. While the launch is still months away, leaks and reports about the upcoming device have started making the rounds of the internet. A recent report hinted that similar to the Galaxy S10 series, Samsung is planning on launching four variants of the Galaxy Note 10 smartphones. One of these four models is rumoured to be the Galaxy Note 10 Pro and some new details regarding the handset has leaked out, more specifically, some details about the phone's battery capacity.
As per a new report, the Samsung Galaxy Note 10 Pro might come equipped with a 4500mAh battery. A leaked image of the Note 10 Pro's alleged battery suggests that it might feature 500mAh more capacity than its predecessor, the Galaxy Note 9. Additionally, the model number EB-BN975ABU can be seen on the battery, which is being linked to the SM-N975 model number that is rumoured to be the model number of the Galaxy Note 10 Pro. While nothing is confirmed right now, it wouldn't come as a surprise if Samsung uses a bigger battery unit on the Galaxy Note 10 Pro as the current Galaxy S10 5G model comes equipped with a 4500 mAh battery pack.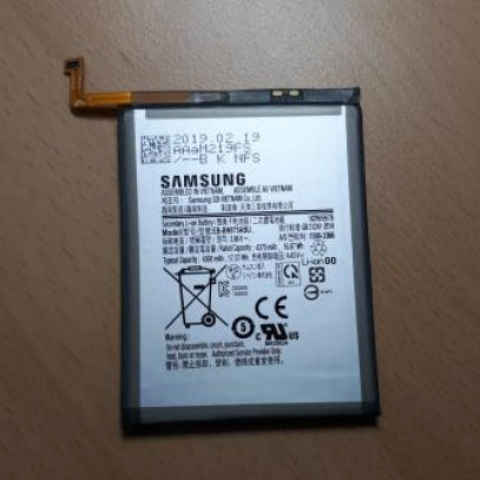 As mentioned above, a previous report hinted that there might be four models in the Galaxy Note 10 series of handsets. Two of these handsets are rumoured to come with 4G LTE support , while the other two models are speculated to feature 5G connectivity. The smallest Galaxy Note 10 model is said to be in line with the Galaxy S10e and could feature a 6.28-inch display. On the other hand, larger models of the phone might be equipped with up to 6.7-inch display. Therefore, two 4G Note 10 models are said to feature a 6.28-inch display and the other two might be equipped with a 6.75-inch panel.