Samsung has launched two new devices in its Galaxy J series of smartphones. Called the Samsung Galaxy J7 Pro and Galaxy J7 Max, the two devices are priced at Rs. 20,900 and Rs. 17,900 respectively. The Galaxy J7 Max will be available from June 20, while Galaxy J7 Pro will be available from mid-July onwards.
The Samsung Galaxy J7 Pro comes with a 5.5-inch Full HD Super AMOLED display and is powered by a 1.6Ghz Exynos octa-core SoC with 3GB of RAM. The device offers 64GB of storage and is equipped with a 3600mAh battery.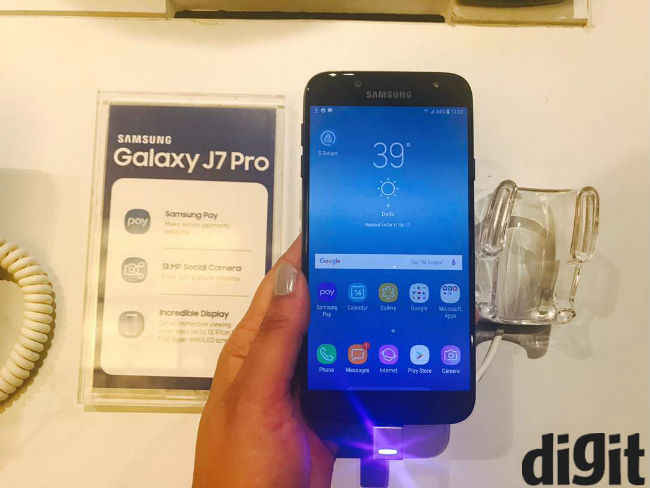 The Samsung Galaxy J7 Max sports a large 5.7-inch FHD TFT display and is powered by a 1.6Ghz MediaTek octa-core processors with 4GB of RAM. The device is equipped with a 3300mAh battery and offers 32GB of storage.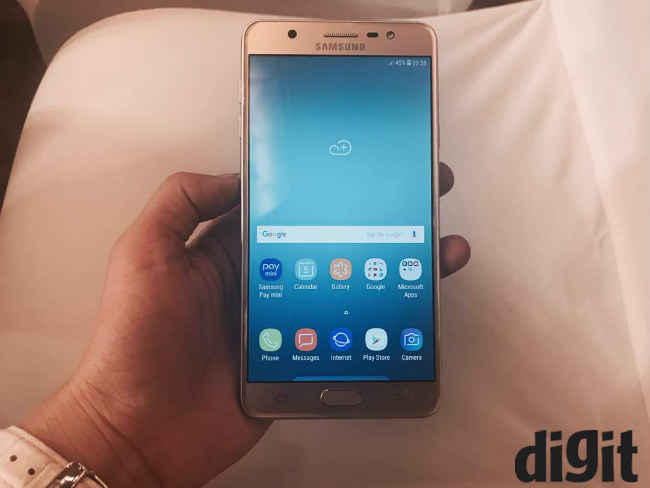 Both these devices come with 13MP cameras on the front and back, with a f/1.7 aperture lens on the rear camera. The two also come with Android Nougat pre-installed. Further, The two devices will also come with Samsung Pay Mini already installed. The mini version of the company's payments solution is aimed at the Indian mid-segment consumers and offers a comprehensive platform for UPI and e-wallets. Samsung says that through this service, users will be able to use Paytm or the government's Unified Payments Interface (UPI) for payments by tapping the phone on the Point of Sale (PoS) machine. The company notes that the service will be made available on existing J series of devices shortly.