The JioPhone can be pre-booked via the company's website and the MyJio app. Jio previously claimed that nearly 6 million people have pre-booked the 4G feature phone during the first round of pre-bookings
Reliance Jio has resumed the second round of pre-bookings for the JioPhone, its smart 4G feature phone. The company's website displays a banner allowing users to pre-book the device and a buyer can now book up to 5 JioPhones against a provided mobile number. The handset is also up for pre-bookings via the MyJio app and is still priced at Rs 1,500.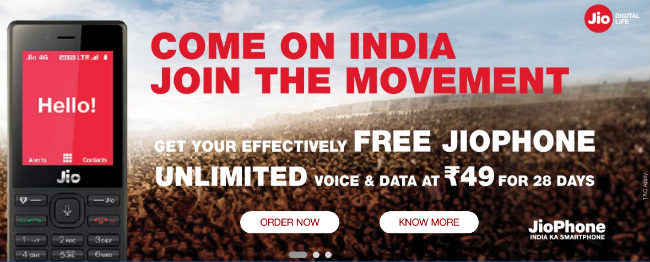 In order to book a JioPhone, users can click on the Order Now button, which will redirect them to a page where they need to enter their current active mobile number. As mentioned before, buyers can book up to 5 handsets at once. They will then need to confirm the order and can pay for it via options like Credit/ Debit card, UPI, Paytm and more.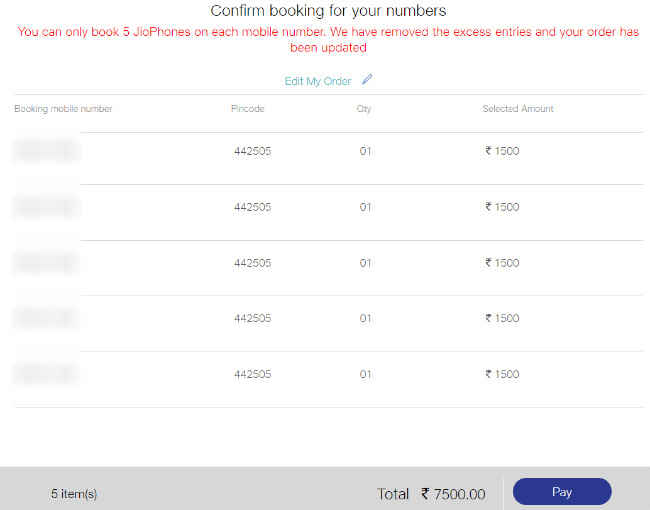 Soon after the first phase of pre-bookings for the JioPhone concluded, there were reports that the company could discontinue the handset's production. However, the company had issued a statement denying this and reassured that they will soon announce the next round of JioPhone pre-bookings. This was in October last year and even though Jio has resumed the pre-bookings, the company has not officially announced it yet.
The JioPhone runs on KaiOS, which is a forked version of the Firefox OS. The device currently supports apps such as JioTV, JioMusic, and more. The company has already announced that they are working on bringing support for popular apps like Facebook and Whatsapp to the feature phone.
As mentioned earlier, JioPhone is priced at Rs 1,500 and is an effectively free device. Customers need to pay a refundable security deposit of Rs 1,500, which will be paid back to them on returning the device after three years. Jio said that about 6 million people pre-booked the smartphone in the first phase, and the company is currently shipping the phones.