Razer is all set to unveil its first ever smartphone on November 1. Company's CEO and Co-Founder, Min-Liang Tan had told CBNC last month that the device is specifically targeted at gaming and entertainment enthusiasts. Not much regarding the device was known but a Slovakian blog TechByte has posted an alleged image of the upcoming smartphone.
The image teases the rear of Razer's smartphone. It shows the company's logo and a dual camera setup accompanied by an LED flash on the top left. The smartphone displays some design influences borrowed from the Nextbit Robin after Razer acquired the company back in January. Razer ceased technical support for Nextbit's Robin smartphone permanently in August this year. The Razer Phone is seen sporting a rectangular design, similar to the Robin with the volume buttons placed on the left side of the smartphone.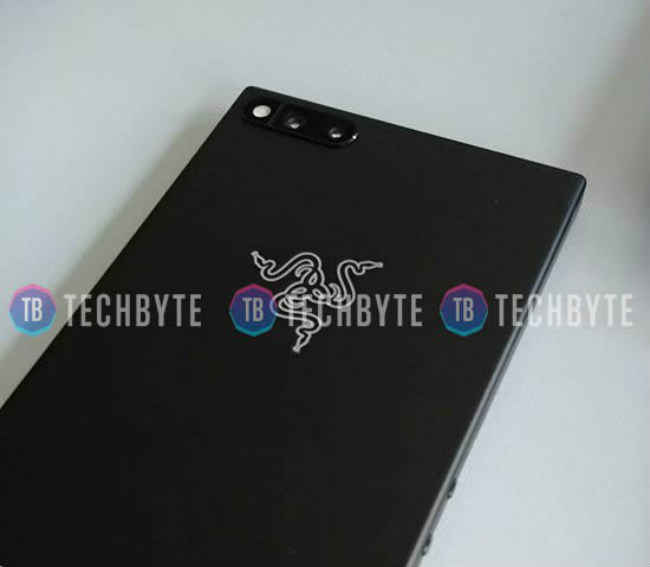 Razer's first ever smartphone was also spotted on GFXBench by PhoneRadar, where its key specs were revealed. The device is seen running on Android Nougat and with a 5.7-inch display and a 2560x1440 resolution. It runs a custom UI named Android Razer Edition on top of Android Nougat. The Razer Phone will be powered by a 2.4GHz Octa-core Qualcomm Snapdragon 835 processor and Adreno 540 GPU. The smartphone sports 8GB of RAM and comes with 64GB of internal storage. It's not known if the device comes with microSD card support or not. The Razer Phone might feature a 12MP dual rear camera setup capable of 4K video recording and is also expected to come with an 7MP front facing camera.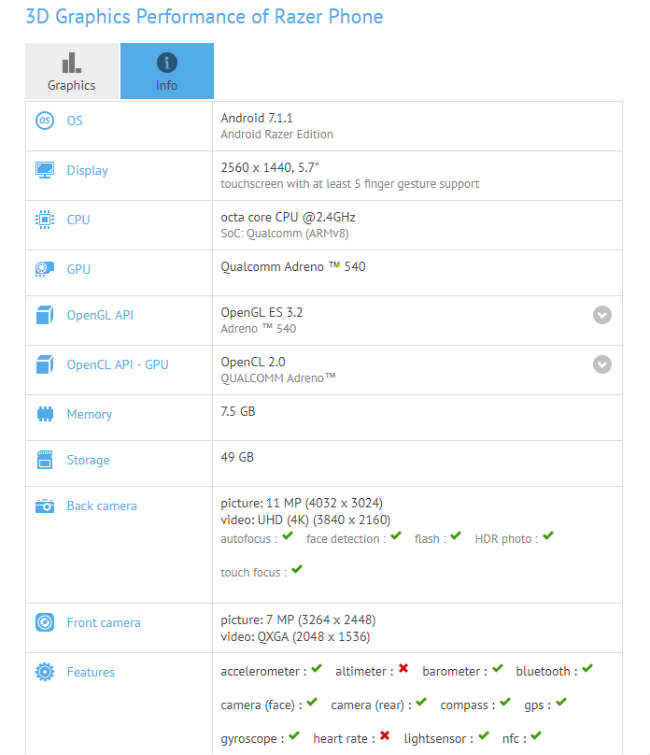 Razer's CEO and Co-Founder, Min-Liang Tan had previously stated that the company is working on a smartphone that is specifically meant for gaming.