Qualcomm Snapdragon 8 Gen1 has officially launched as the top-of-the-line chipset that is ready to power premium Android phones in 2022. The Snapdragon 8 Gen1 is the successor to the Snapdragon 888 that launched last year in December. With the new and upgraded SoC, Qualcomm has also brought changes to the chipset nomenclature which is now denoted by a digit that represents the series followed by the generation.
Qualcomm Snapdragon 8 Gen1 brings an improved 5G modem that offers upto 10 Gigabit download speeds, a new Snapdragon Sight 18-bit ISP, 7th gen AI engine, Snapdragon Elite Gaming features and more.
"As the world's most advanced mobile platform, Snapdragon is synonymous with premium Android experiences and the new Snapdragon 8 Gen 1 sets the standard for the next generation of flagship mobile devices. It delivers connectivity, photography, AI, gaming, sound, and security experiences never before available in a smartphone," said Alex Katouzian, Senior Vice President and General Manager of Mobile, Compute, and Infrastructure, Qualcomm Technologies, Inc.
Qualcomm Snapdragon 8 Gen1 features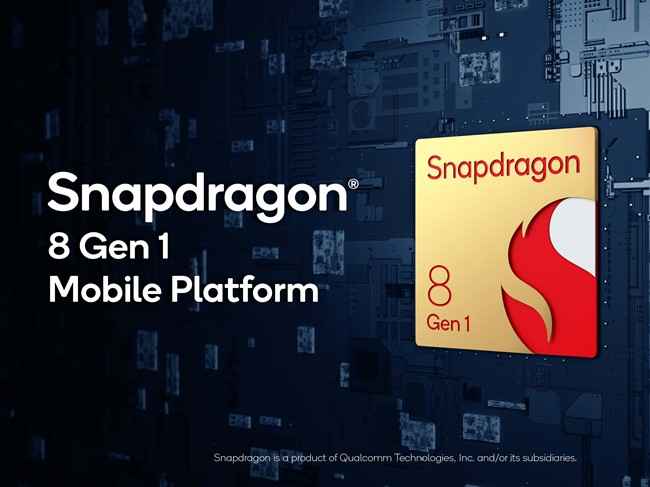 The Qualcomm Snapdragon 8 Gen1 has a 4th generation Snapdragon X65 5G modem that offers upto 10 Gigabit download speeds. It features the FastConnect 6900 Mobile Connectivity System with WiFi 6 and 6E that ensures games and apps will run smoothly.
With the new Snapdragon 8 Gen1 SoC, Qualcomm has also introduced the Snapdragon Sight 18-bit mobile ISP which it claims can capture over 4000x more data than the previous generation. The new ISP also supports upto 8K HDR 10+ video recording along with a Bokeh engine that brings native Portrait mode for videos. There's a new always-on ISP that enables the camera to run at low power for always-on features like facial recognition and more.
For the Snapdragon 8 Gen1, Qualcomm has also partnered with Leica to integrate the Leica Leitz Look filters for their classic bokeh effects. The new SoC also brings the new Adreno GPU that offers a 30% boost in graphics rendering and a 25% improvement in power efficiency. It also introduces the Adreno Frame Motion Engine that is capable of generating 2x frame rates while consuming the same power. We also get desktop-level Volumetric rendering which brings more details and realism to elements like fog, smoke and more such artefacts in games.
Qualcomm has also revealed that commercial devices powered by the Snapdragon 8 Gen1 are expected by the end of 2021 from brands including Black Shark, Honor, iQOO, Motorola, Nubia, OnePlus, OPPO, Realme, Redmi, SHARP, Sony Corporation, Vivo, Xiaomi and ZTE.
Also Read: Qualcomm and Microsoft's exclusivity deal set to expire soon: Here's what it means for Windows on ARM
Tags:
Qualcomm Snapdragon 8 Gen1
Snapdragon 8 Gen1 launch
Snapdragon 8 Gen1 release date
Snapdragon 8 Gen1 phones
Snapdragon 8 Gen1 specs
Snapdragon 8 Gen1 features
Snapdragon 8 Gen1 key details
Snapdragon 8 Gen1 India
Qualcomm
Qualcomm India