The Oppo Reno 10x zoom(₹ 36990 at flipkart) Edition has only gone on pre-order in China, and even before any customers could get their hands on the phone, a teardown has already been performed on it. The Oppo Reno sports a number of interesting features, two of which revolve around the camera. The first is the shark-fin style pop-up camera for selfies and the other is the periscope-style 5x optical zoom lens in the back.
The teardown was performed by ithome and reveals several details about the phone and its construction. First off, the back of the phone appears to be made of plastic and not glass. For managing heat, Oppo seems to have made grooves for accommodating heat dissipation gel, along with using silicone grease to the front and back of the SoC in addition to the uniform copper foil. Oppo, it seems, is focusing a lot on improved heat management here.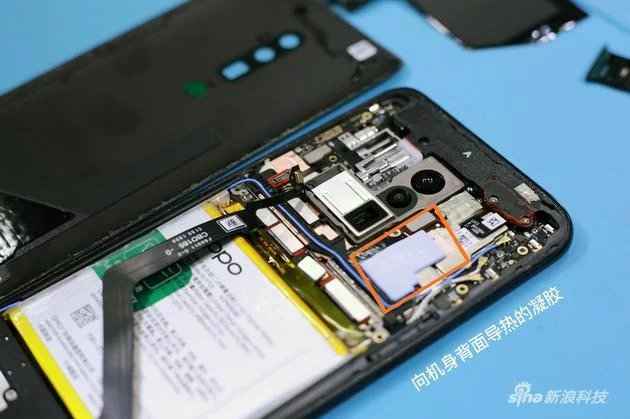 Coming to the pop-up shark-fin which houses the front facing camera, the earpiece, soft light, and even the rear flash, the mechanism is definitely an interesting one. A stepper motor is used to push the fin upwards, with the motor utilising a 7-tooth cog for minimal sound. The 10x hybrid zoom setup is very much like the one found on the Huawei P30 Pro. It has a 48-megapixel primary sensor with a 13-megapixel sensor for the 5x optical zoom lens. The telephoto lens is housed in its own casing, featuring a prism to redirect light onto the 13MP sensor. The periscope style telephoto lens measures 11.5 x 5.7 x 24.5 mm and also incorporates optical image stabilization.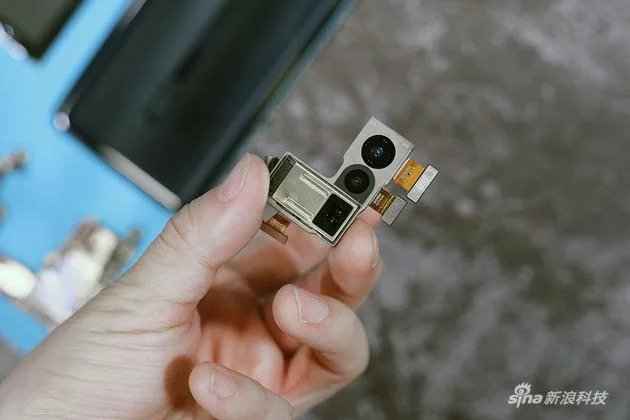 The teardown concludes that the internal structure of the Oppo Reno 10x zoom Edition is rather dense, suggesting good use of the limited space that's present inside any smartphone. The Reno has not yet been announced in India, but we do expect Oppo to bring the phone to the Indian market soon.
Teardown Images Courtesy: ITHome