OnePlus TV 32Y1 - Smarter TV
Android TV with superior craftsmanship and elegant design.
Click here to know more
Advertisements
Highlights
Oppo's patent application at WIPO reveals two new dual display smartphone designs
One design incorporates a pop-up display
Second design shows a sideways sliding display
Oppo has apparently filed for a patent for new smartphone designs that show some very unique approaches to secondary displays. The patent that was filed with the World Intellectual Property Organisation and first sighted by LetsGoDigital shows various designs, which include one with a pop-up display and another one with a side-sliding display.
The images shared by LetsGoDigital show two Oppo devices. The first one features a display that pops out the top of the main display. Oppo has already shown that they have the technology to integrate a mechanism into components to enable movement with the pop-up selfie camera on the Oppo Find X. So it wouldn't be too far fetched to imagine that the company could do the same for a display, albeit a smaller one.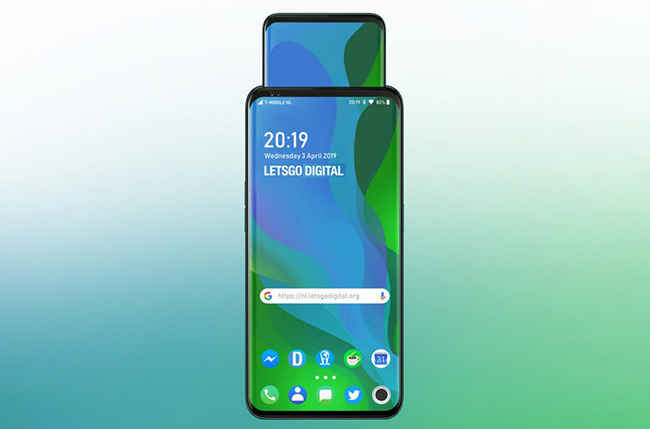 Image Courtesy: LetsGoDigital
The second design references a display that slides out the side of the phone, very similar to phones from back in the day with slide-out keyboards. Oppo, in its patent, shows a secondary display sliding out of the side of the primary one, extending the overall width of the phone to what we assume would be similar to a tablet-like form-factor.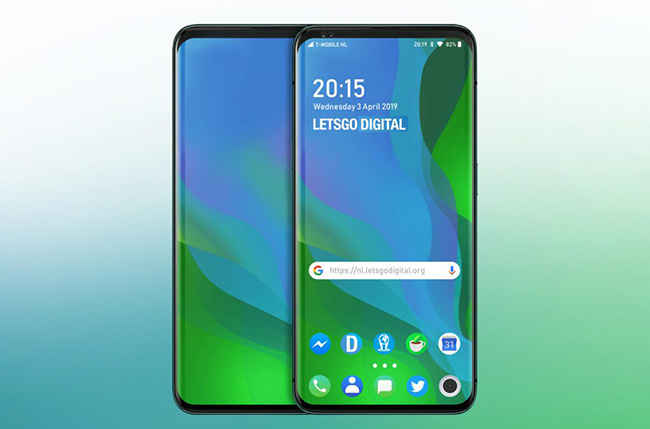 Image Courtesy: LetsGoDigital
The way things stand, Oppo had applied for the patent on 17 April 2018, and it was subsequently published by WIPO on 29 January 2019. As of now, the only rumours going around about Oppo devices is for the
Oppo Reno
, which is a smartphone that is said to sport a 10x optical zoom lens thanks to a periscope design. This is the same design that Huawei used to achieve a 5x optical zoom on the Huawei P30 Pro. There seem to be no leaks or rumours about Oppo working on a phone with these unique display arrangements, but since the patent has come to light only now, we think it would be a few months before the company actually gets into producing something along these lines. Would a secondary, sliding display be something that you would look forward to?
Related Reads: Oppo Poseidon powered by Snapdragon 855 SoC spotted on Geekbench