On the second day of its Inno Day event being held in Shenzhen, China, Oppo launched its first mainstream foldable phone, the Find N, which is more compact and affordable as compared to the Samsung Galaxy Z Fold 3.
The major chunk of the launch event covered foldable use cases and in convincing users and media personnel that how the form factor is now a necessary next step in smartphone evolution.
Oppo Find N Price and availability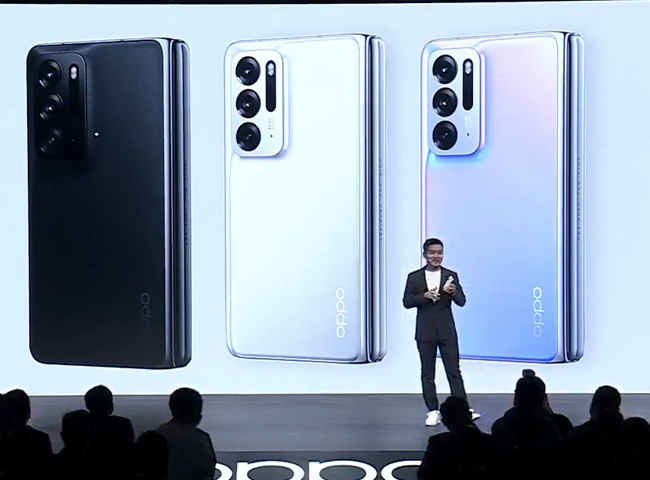 For now, the Oppo Find N will be available only in China. The 8GB RAM and 256GB storage option has been priced at CNY 7699 (roughly $1200) and the 12GB RAM and 512GB storage option will retail for CNY 8999 (or roughly $1400).
Oppo Find N Specifications
To start with, Oppo Find N has a 5.49-inch cover display (1972 x 988) and unfolds to reveal a bigger 7.1-inch LTPO screen (1792 x 1920) with a 120Hz variable refresh rate display. Sticking to the 18:9 aspect ratio for the cover display ensures that the primary screen won't feel odd to consumers, but it also means that the phone will be a tad wider than the Galaxy ZFold 3 in its folded state.
The 7.1-inch size offers 60 per cent more visual area than a regular 6.7-inch display phone. Oppo studied the sound of limousine door closing in order to achieve a gratifying folding snap for users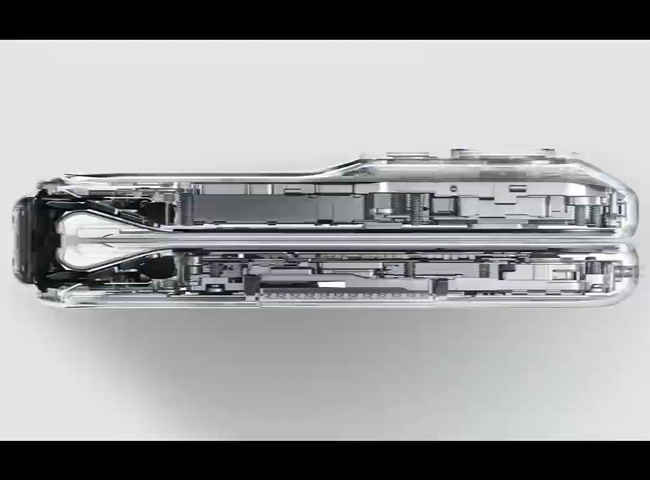 The gapless hinge that can fold halfway has been designed to create a water-drop-like fold in order to minimize the crease (similar to hinges used by Motorola and Huawei). Oppo says the bulk of their R&D effort over 4 years went into perfecting this hinge and claims that it successfully made the crease notably less intrusive than the competition.
The foldable screen has a layer of ultra-thin glass that can withstand 200,000 folds.
On the software side of things, there are convenient ways to split-screen, make app pair and to multi-task.
The Oppo Find N weighs 275g in heft and is 15.9 mm in thickness when folded. Snapdragon 888 octa-core chipset paired with 12GB LPDDR5 RAM and 512GB UFS 3.1 storage. The phone houses a 4500mAh battery that supports 33W fast charging and 15W wireless charging.
As for optics, the primary camera is a 50MP Sony IMX766 sensor and it's assisted by a 16MP ultra-wide and 13MP telephoto camera.
Apart from Find N, Oppo also introduced MariSilicon X ISP and Air Glass.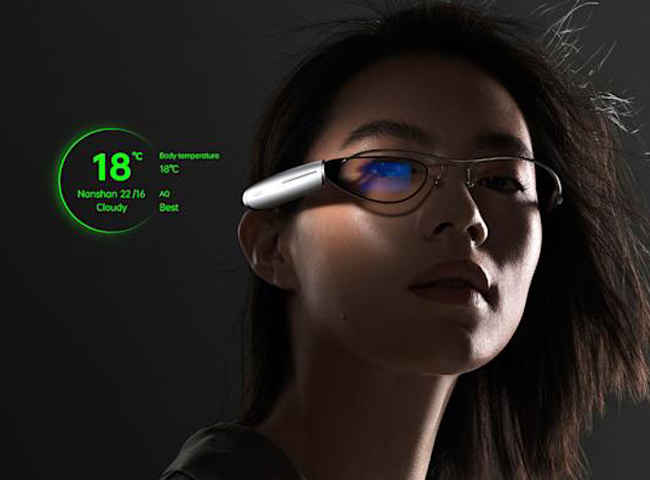 The Air Glass can display useful information directly in front of your eyes. It comprises of two components, an oppo-designed frame that houses components like Snapdragon Wear 4100 Platform chipset and a snap-on monocular waveguide and Spark Micro Projector that uses micro-LED technology to project information through the five-element glass lenses. Some advertised use cases include teleprompter, real-time translations, weather information, GPS Navigation, and checking your phone notifications with a nod of your head.
Also Read: Upcoming Oppo foldable phone spotted on Geekbench with Snapdragon 888