Qubo Smart Security WiFi Camer with Face Mask Detection
India's most versatile weatherproof outdoor camera that protects your outdoors 24x7 and provides crystal-clear video streaming day and night through the qubo mobile app.
Click here to know more
Advertisements
OnePlus Scout is a universal search feature for OnePlus smartphones that has been developed by the company's research and development team based out of Hyderabad, India. With the Scout, users can search for practically anything right from the app drawer and the results will be pooled from a combination of sources both on-device and online. This feature is currently only available for Indian users of OnePlus phones and the company has made it a part of the OnePlus Launcher Beta program.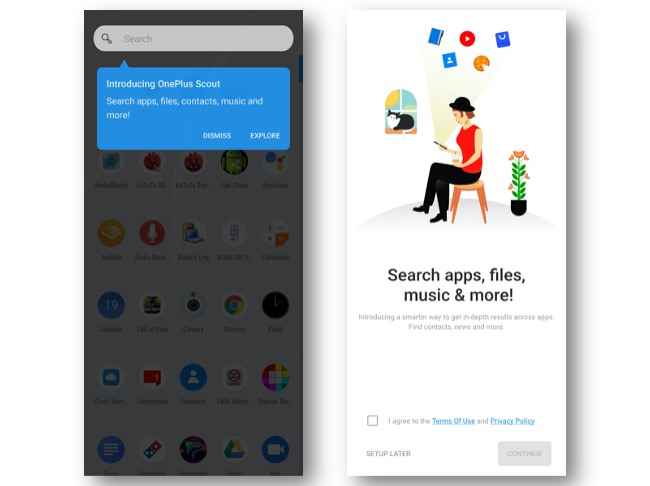 This means that only those users who have entered the Beta program of OnePlus Launcher on Google Play Store can try out the OnePlus Scout immediately while others will have to wait for a broader public rollout. OnePlus says that the Scout search will be available to all Indian users in the coming weeks.
Announcing the new Scout universal search feature, Ramagopala Reddy, VP for R&D Centre in Hyderabad said, "Since the inception of the OnePlus R&D Centre in Hyderabad, OnePlus Scout is one of the key projects that have been developed entirely out of the Indian centre, exclusively piloted for Indian OnePlus users. In line with our burdenless philosophy when it comes to both hardware and software of our products, we are confident that the OnePlus Scout will improve our user's experience slashing seconds off the time spent searching for anything on your device."
OnePlus has also revealed that it is working on revamping India-specific features like Zen Mode and SMS categorisation for the upcoming OxygenOS 11 update.
What is OnePlus Scout?
OnePlus Scout is a new universal search feature designed for OnePlus users and is currently being piloted in India as it was made by the OnePlus R&D team in Hyderabad. The Scout lets users search for anything on their phones straight from the app drawer.
This includes files, contacts, documents, apps, music, movies and more. The search bar can also be used to solve calculations and the Scout uses the calculator app to display results immediately. Moreover, with the Scout, users can look up nearby restaurants, local weather updates, the latest news and more.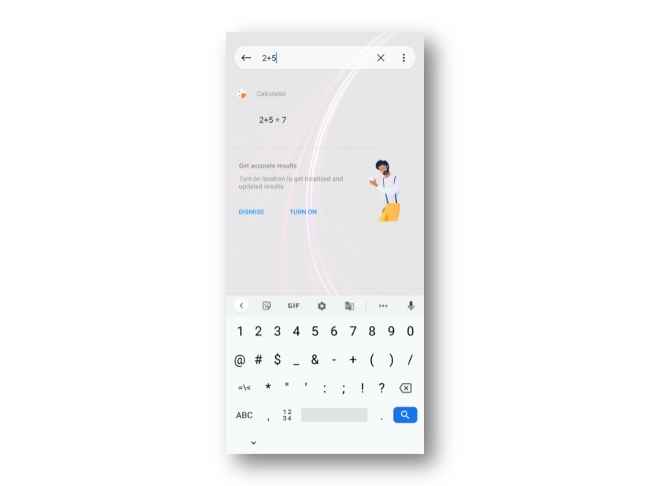 The search results are consolidated from numerous sources, from apps installed on your phone to web results and more.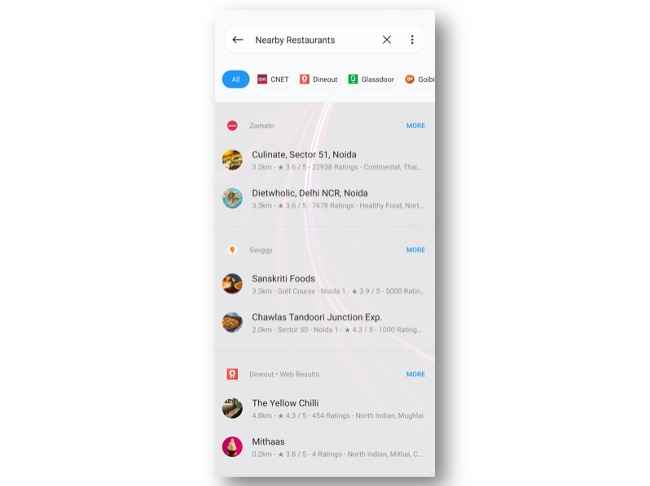 We tried searching for nearby restaurants and the results we received displayed places from Zomato, Swiggy and Dineout. Do note however, that location must be enabled for Scout to display these results.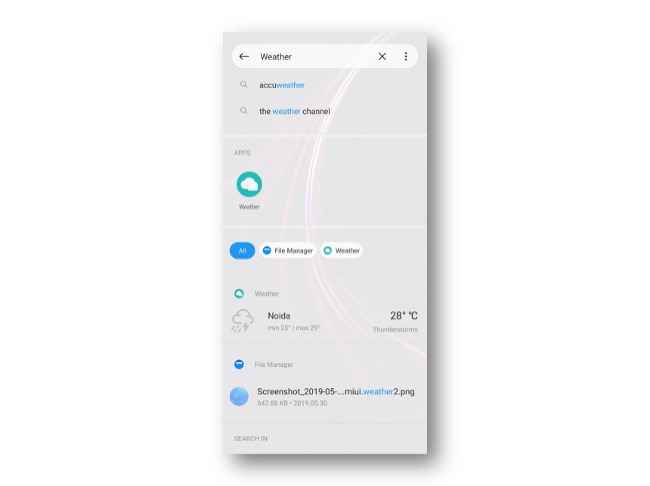 Similarly, searching for weather in the search bar came back with the local weather update in the results.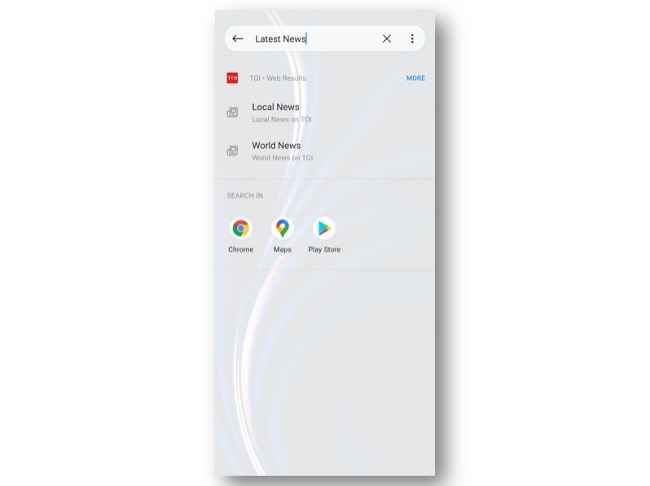 When we tried looking up the latest news, the results displayed Play Store links to install The Times of India app for local and world news.
How to use OnePlus Scout on your OnePlus phones?
OnePlus Scout is currently only available for the users who are enrolled in OnePlus Launcher beta program on the Play Store. The company has said that the Scout universal search feature will be available to all Indian users very soon, so we could get it sometime in late August or early September.
Having said that, users can check if they can enrol in the OnePlus Launcher beta program on Play Store. Just look up OnePlus Launcher in the Play Store and tap on it. Next, check if you can join the beta program and if the link is enabled, you will get access to OnePlus Scout after installing the beta update.