OnePlus released the OxygenOS 11.0.1.1 update for OnePlus 8(₹ 39999 at amazon) and OnePlus 8 Pro late last week but had to pause the roll-out after the update caused data to reset, as reported by many users on OnePlus Forums. The new OxygenOS update brought frame rate stability, brightness optimisations, Canvas for always-on display and October security patch to the OnePlus 8 and 8 Pro.
After several users reported a full data wipe caused by the update, OnePlus Community Consultant posted that the company has paused the rollout of the OxygenOS 11.0.1.1 update as the team has begun investigating users report. Many users over at the OnePlus Community forums have reported the loss of on-device data including files, images and videos.
In an additional post, the community consultant revealed that the company accidentally pushed the Stable OxygenOS update on Open Beta 3 channel for the OnePlus 8 and OnePlus 8 Pro which caused a full system wipe. Additionally, the company has asked users to "double-confirm" the update to ensure that it is an Open Beta update and if it isn't marked as is, users should refrain from installing it.
Additionally, OnePlus has released an app for users who have updated to OxygenOS 11.0.1.1 but have not restarted their phones yet. The utility is a temporary solution to ensure that OnePlus 8 and OnePlus 8 Pro users do not face any data loss when they restart the device.
As of writing this, there is no official update as to when OnePlus will resume OxygenOS 11.0.1.1 rollout for the OnePlus 8 and OnePlus 8 Pro.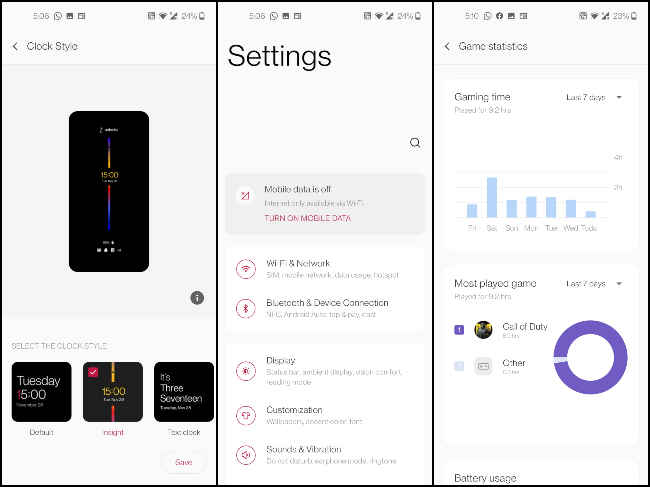 OnePlus OxygenOS 11.0.1.1 update brought a lot of optimisations and new features to the OnePlus 8 and OnePlus 8 Pro. The new update brings in optimisations to frame rate stability algorithm, adaptive brightness algorithm and background process management that aims to improve the standby performance.
Moreover, the new update adds Canvas feature to the always-on display functionality. The Canvas feature can automatically produce a wireframe picture that can be used as a lock-screen photo on the phone. The wireframe design transitions to a full-colour picture as the phone is unlocked.
The OxygenOS 11.0.1.1 update also optimises Wi-Fi and Bluetooth to improve connectivity and updates the Android Security Patch to October 2020.