OxygenOS Launcher 11 is available to devices running Android-based OxygenOS 10. The update does not feature a full-fledged device upgrade but just a taste of how it would be like. The supported phones for the update are the OnePlus 6 lineup, the OnePlus
OnePlus has been releasing frequent upgrades to their new devices such as the OnePlus 8 and 8 Pro. But, when it comes to older flagships, the company seems to be dawdling. The OnePlus 7 and 7T just received beta builds for OxygenOS 11. And, the roadmap for the stable build seems a month off.
Nonetheless, the company has found a new way to give the users a taste of the new upcoming update. They have released the OxygenOS 11 launcher available to the phones running Android 10 based OxygenOS devices. First spotted by Android Police, this new launcher update will give the older OnePlus device the look and feel of the new OxygenOS 11.
OxygenOS 11 beta build now rolling out for OnePlus 7 and 7T
The update will not feature all the bells and whistles of Android 11. Only the layout and launcher UI upgrades of the look and feel of the new generational update to come. The new launcher could see welcome improvements, but the reviews on the Google Play Store show a story otherwise as it is receiving some negative feedback.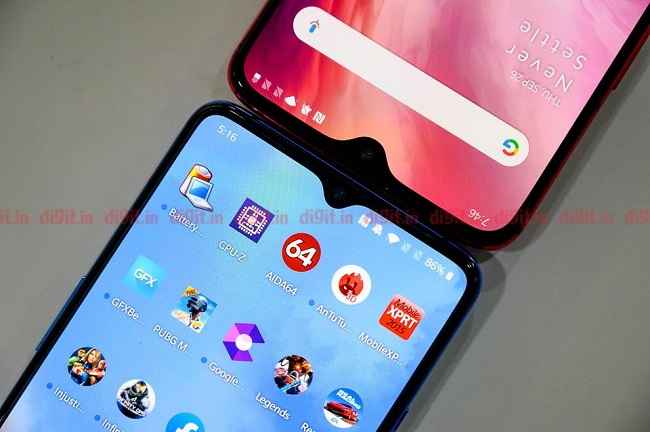 Devices running Android 10 based on OxygenOS will support the new launcher upgrade. This includes OnePlus 6 series, the OnePlus 6T line, the OnePlus 7 and 7T series, and the OnePlus Nord. According to a spokesperson quoted by Android Police, the Nord N10 and Nord N100 will be added to this list later this week.
The stable version of Android 11 is yet to hit these older devices. The rollout could take longer as the OxygenOS 11 beta builds for the OnePlus 7 and OnePlus 7T have been released last month. So, much older devices will have to wait longer in the line to get the update.
In fact, OnePlus 8 and OnePlus 8 Pro users have received the latest OxygenOS 11 update back in October. You can read more about that story, here.