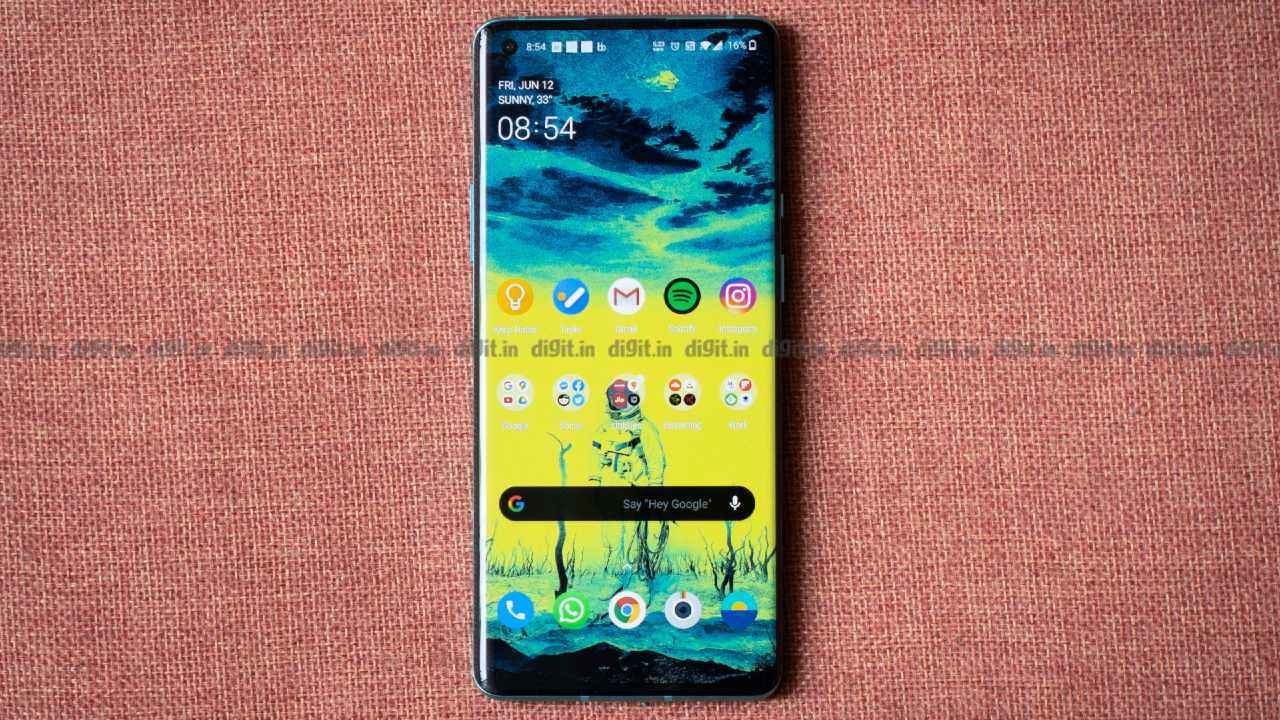 HIGHLIGHTS
The information comes from known leaker Max J.

He has taken to Twitter to share the information.

The OnePlus 8T is expected to launch in late September or early October.
According to known leaker Max J, we may not get a OnePlus 8T pro this year. When OnePlus launched the OnePlus 7 and 7 Pro last year, both smartphones were succeeded by a T variant. However, it looks like this year, only the base OnePlus 8 (review) could get a T variant. Leaker MaxJ has tweeted the word Kebab2 with a "No" stamp on top of it. For those unaware, the code name kebab and kebab2 were for the OnePlus 8T and OnePlus 8T Pro respectively and it looks like the latter is a no-go.
— Max J. (@MaxJmb) September 7, 2020
OnePlus started launching the "T" variant of its smartphone with the OnePlus 3 and it was only with the OnePlus 7 that consumers started getting a Pro as well as a base phone.
OnePlus 8T leaked specifications
Speaking of the specifications of the upcoming OnePlus 8T, it is expected to house a 6.55-inch OLED display with a 120Hz refresh rate. On the camera front, it is suggested that the OnePlus 8T has four cameras at the back – a 48MP primary camera, a 16MP wide-angle camera, a 5MP macro camera, and a 2MP portrait lens. Even though the OnePlus 8 sports a 48MP camera, the 8T will bring with it a newer imaging sensor. This should help the smartphone click better photos.
As far as the design of the OnePlus 8T is concerned, it should be in line with what we have with the OnePlus 8, and we shouldn't expect to see and drastic design changes. Other suggested specifications of the smartphone hint at a Snapdragon 865+ SoC coupled with 8GB of RAM and 128GB storage. You can read more about the OnePlus 8T here.
In 2020 OnePlus also delved into the budget smartphone space with the launch of the OnePlus Nord in India. In our review of the OnePlus Nord, we said, "The OnePlus Nord delivers on everything, but the hype. It's a perfectly ordinary smartphone by today's standards but is extraordinarily smooth and responsive. Among a sea of phones that flash the latest hardware but are marred by shoddy, ad-ridden software, the OnePlus Nord is an oasis of the time that was — when smartphones were still something personal and not a billboard taken over by advertising popups and notifications. It's something that we can stand behind and recommend simply for getting the basics right. However, with devices like the Realme X3 SuperZoom and the Redmi K20 Pro rocking the flagship Snapdragon 855 SoC, the Nord is not the outright choice, but one that's pragmatic and sensible",