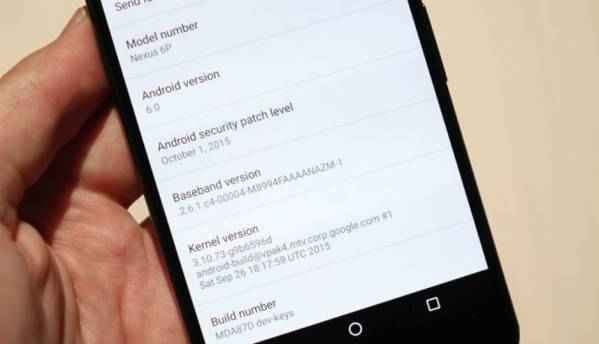 HIGHLIGHTS
New Google Nexus phones include a new Android Security Patch Level field which presumably tells you if your phone has the latest security patch.
The recently announced Google Nexus phones, the Nexus 5X and the 6P, display the "Android Security Patch Level". This new field has been is included under the "about" page in the phones. The said field is called "Android Security Patch Level" and a date which appears to be the date on which the phone received its last security update.
This new addition has presumably been made by Google to keep users updated on whether or not they are running the latest security patch. Recently the Android ecosystem has been taken a lot of flak on the amount of vulnerabilities which have come forward. The latest Stagefright vulnerability was one amongst many such issues found with Android.
According to Android Police, Google said that this is new inclusion has been made in the Nexus devices but it didn't confirm if this is an Android Marshmallow feature. It is worth noting that the feature wasn't available in the Android M Developer preview. Also, it is yet to be determined whether this feature will be included in the Android M for old Nexus devices.
Google has also confirmed another feature that might be limited to Nexus devices, which is, users will be able to uninstall pre-installed Google apps like Google Docs, Fit, Google+, Play Books, News, and more.
Dave Burke, VP of Engineering of Android said "With the new Nexus devices, we've reduced the number of preloaded apps on the phone, to make the out-of-box experience cleaner and simpler. We've also developed a new system that moves over a quarter of our apps to a post-setup installation phase, which means they can be uninstalled just like any other apps,"
We will know more about the new Nexus phones and Android 6.0 marshmallow once they get released in India.