OLED screens have been part of Apple-related rumours for a while now, but this patent was filed back in 2014.
Apple may be using that rumoured OLED screen in ways we never even imagine. The company has been granted a patent for a phone that has a flexible OLED screen, which can fold in half. The phone also has a hinged back, which allows the whole body to fold, making it a flip phone.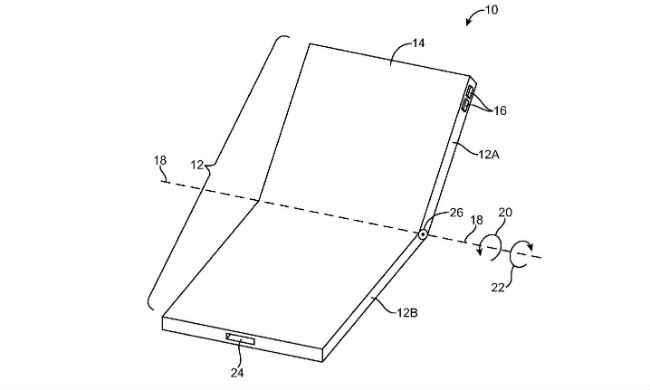 While this isn't definitive proof that the iPhone 8 next year will be a flip phone, but it shows intent from Apple. The company may still decide to not do anything with the patent, though, and as always, there's no official confirmation from Apple.
Further, the patent was filed in July 2014, which is when talk about bendable smartphones had just surfaced. Lenovo has showcased its bendable concept since then, while LG and Samsung have brought forth devices with curved, but not truly bendable displays.
While OLED screens can indeed be flexible, Apple has used such screens only for the Apple Watch and its new Macbook Touch Bar right now.
Rumours of Apple using an OLED screen on its flagship device have been rampant for a while now. With the iPhone's tenth anniversary imminent, the company is expected to do something big. The iPhone 8 will mark the decade long run of iPhones, and many expect the device to have special features and revamps.